AS 2022 wound to a close, it struck me that the last two years had been a time of heartbreaking loss and goodbyes. A number of my friends and colleagues in the industry had passed on, mostly from serious health issues that included Covid and other life-threatening afflictions.
This set me to start counting the years I have spent working and realized that 2023 will mark my 40th year since I established my own PR agency. The turning point in my long and productive career as a public relations practitioner came in 1983 when I left Ace Compton Advertising to strike out on my own. And with God's Grace, and the sheer talent and passion of so many people I have been fortunate to work with, my young team and I are still around, earnestly doing what we do and love best, which is to create and run PR campaigns for our appreciative clients and creative partners.
It also made me look back to how I started in this PR journey and inevitably, I realized that despite the loss of a few good friends, I must count my blessings that include colleagues who have stayed active and healthy. Some have happily retired or shifted their attention to other creative endeavors. There are a few indomitable ones who, like me, remain engaged in the communications industry and related fields. We are all seniors, not only in age but in creativity, wisdom, and experience. And we all still want to stay relevant and make a difference, whether in our personal lives, in our communities, or in the country we love.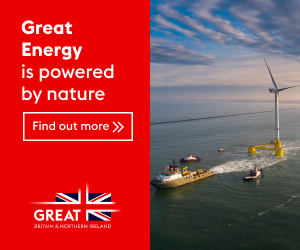 I reached out to five close friends and former colleagues from Ace Compton Advertising (now Ace Saatchi) and asked each of them to relate how the past year impacted their lives and professions; what they are thankful for; and what they intend to do or hope to achieve in 2023.
Their responses are quite impressive and affirm my point that creative people who have been deeply involved in, and remained committed to, their work will continue to excel, stand out, and contribute their talents even as they sail through their so-called "retirement" years.
First in my list was Danny Gozo, my former boss in the PR department of Ace Compton, from whom I learned some of the most basic lessons in the PR profession. Danny was Director of PR at a time when we were handling premium accounts like Pepsi, Nestle's and Procter & Gamble.
The second, Tessa Jazmines, is—to this day—one of my very best friends, a PR colleague who worked with me at Ace Compton under the same boss and with the coolest people and clients. We both now run our own PR agencies and, coincidentally, write columns for this same paper.
The third is Eleanor San Jose Modesto, an outstanding creative writer who showed me how to be noticed, talk to clients, and to make a difference. She eventually held an expat post as head of an agency in Indonesia and today she continues to teach and be a valuable resource of young minds.
The fourth in the list is a seasoned marketing and advertising executive, Vangge Giorgetti, who is into media training. Vangge never fails to bring out her unique creative skills and those of whom she trains.
Finally, the fifth expert was one of two people who interviewed me for a PR job in Ace Compton. Mon Silos was Group Account Director then but he eventually moved to key management positions and led communications campaigns that spanned the fields of advertising, marketing, digital, and even finance. Mon knows exactly what he can share from his wide and rich experiences in PR.
Meet these five veteran players in the industry and get to know what they are deeply grateful for at this point in their careers. For my part, I am simply thankful for the chance to work with them in the past and for their sincere friendship through the years.
Danny Gozo—"A retired corporate PR counsellor and a hopeless golf fanatic." (His words)
"For the past year, I am thankful that this dreadful pandemic appears to be over and that travel and social restrictions have eased somewhat.

"What am I hoping for in 2023? Continued good health and wellness for my family and friends; a decent upward trajectory for our government on all fronts; and longer drives, accurate pitches, and smoother putts in the golf course!"
Tessa Jazmines, professor, sports columnist, PR pro, and Founder of Larc & Asset PR
"So many things to be grateful for in 2022. But this senior is most thankful for how technology has allowed me to pursue my passions all year: to teach and discover new and better ways to connect with my students; stay in touch with good friends like the author of this column as if we were just across each other enjoying goodies at a table; and do business, find work, render real service in the field of communication.
"Extra thrilled that the UP Fighting Maroons won a championship after 36 winless years and all fired up that live sports events finally opened up in 4Q of '22. Times have changed indeed from our early days in the biz and even just before the pandemic hit. Looking forward to dance to the new beat of 2023 and spread good vibes every way possible all year."
Eleanor San Jose Modesto—Before: Agency Head, Lintas Lowe in Jakarta; Today: Happily retired and part-time Lecturer/Resource Person at Ateneo Center for Continuing Education (CCE)
"What am I thankful for in the past? I am grateful that I felt I had more time to develop creative campaigns. We usually had at least a full month to do some research, strategize, discuss the strategy with the client and then create the executions; and finally present the ideas to the clients. While I had many stressful times, too, I mostly felt I had more time to observe people and behavior.
"What am I grateful for today? I am grateful that I have retired from advertising and yet still stay in touch by teaching [I am a resource person/lecturer in Ateneo Center for Continuing Education]. I am grateful that I can share and teach Strategy, Consumer Insight, Market Research, Negotiations, Presentation and Marketing Communications—and inspire my students to apply these learnings to today's digital world. I feel invigorated by young people and how they think. I hope that my 40 years of experience can help them communicate better using digital media and tools which we didn't have before."
Evangelina (Vangge) Giorgetti—Former Marketing and Advertising Executive;.Currently Training Consultant for CSVCo Media Consultancy
"In the past two years since I turned 'senior', I have appreciated the obvious perks that come with being 'carded'—no long lines, hefty discounts, occasional gifts, and more. But more importantly, I now relish the time and freedom doing what I enjoy—reading, crafting, walking, cooking, baking, or just plain doing nothing.
"In the coming years, I wish to share these with other people via skillshare or the like, in the hope that others may also experience the same enjoyment. Or possibly even create additional income stream from these activities.
"I was also asked what we have today that were nonexistent during our time, but which should make work easier. My reply is this: Google and handheld computers or smartphones with fantastic cameras. They're both a boon (because they make work so much easier) and a bane (because they make us work more and with no limits to our schedules)."
Ramon Silos—Before: SVP Avia Communications; SVP McCann Erickson; COO Ambient Digital; and COO Miravite Consulting Group (a financial services firm)
Today: Semi-retired/Consultant (management marketing, PR and advertising, political communications) and proud grandpa
"I am extremely grateful for amazing consulting opportunities despite the pandemic. Working as an independent consultant provides a better work-life balance. Supportive and appreciative clients enhance the predisposition to be driven and motivated. Over five decades of sterling service in integrated marketing communications, in senior management positions, exposure in international markets, good people skills, and profound exposure in multifarious industries provide the tools for applying the appropriate strategies and solutions to successfully achieve corporate and/or brand goals.
"Thirty- to fifty years ago, there was a lot of pride in our profession and a profound loyalty to the organization one worked with. Making it, besting the competition, and gaining recognition in the prestigious advertising industry became the ultimate goal.
"Today, most millennials do not hesitate to go through the revolving door in search of their own destiny. I suppose it makes them more daring and adventurous. Having the capacity to work with all kinds of professionals in various tiers of the organization, especially millennials, help bridge generational differences in opinions and attitudes.
"As a professional communicator, there was also a need to acquaint one's self with emerging technologies such as social media. Thankfully, my stint as COO of a digital marketing company in 2012 gave me the knowledge and exposure I needed.
"I believe that in 2023 and beyond, creating a good work-life balance will be more critical than ever. A mentally healthy and stress-free workforce will be more productive. Remote work or working from home has also changed the way we conduct business.
"Some people project that it will be here to stay. I believe it will not totally replace the office since it'll depend on the job related to an industry like banking, finance, automobile, tourism, government and others."
Free Ipra webinar
IPRA Philippines invites everyone to participate in their next Communitalks webinar on the topic: "Sonic Branding: the Power of Sound in Communication" which will tackle the power of music, audio and sound to build a brand, communicate an advocacy and elicit emotions to drive PR strategy. Main Speaker will be Mike Constantino, Founder and CEO of Homonym, the premier sonic branding and music/audio marketing agency in the Philippines January 26, 2023 from 3-5 pm. Please register early at this link: https://bit.ly/IPRAphilippines
PR Matters is a roundtable column by members of the local chapter of the United Kingdom-based International Public Relations Association (Ipra), the world's premier association for senior communications professionals around the world. Joy Lumawig-Buensalido is the President and CEO of Buensalido PR and Communications. She was past Chairman of the Ipra Philippine chapter for two terms.
PR Matters is devoting a special column each month to answer our readers' questions about public relations. Please send your questions or comments to askipraphil@gmail.com.
Image credits: Donnie/Unsplash