WITH Christmas, just 20 days ahead, 'tis definitely the time to go shopping for all those on your list, as well as yourself and the traditional Christmas dinner.
Many retailers are happily on the rebound after two years of Covid lockdowns, and looking forward to what they term the holy grail of 2019 sales.
But have customers changed over the past two years? Definitely, as retail experts the Bluebell Group discovered in a survey earlier this year. For this, they interviewed 2,100 Asian shoppers—aged 18 to 45 years old—across several different markets. To participate, respondents had to have registered a EUR 1,200 (US 1221) minimum spend on lifestyle products in the previous 12 months.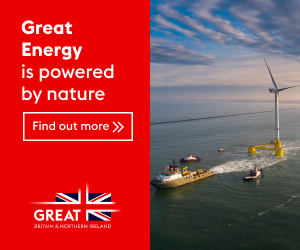 Here's what they found out:
• Asian consumers remain increasingly interested in niche brands that fewer people know about, but offer great style and quality.
• Second-hand products are also slowly winning over with consumer openness across all markets
• Demand for brand experiences—through events, tech, entertainment, and gaming continues to grow
• Points of difference in Asia were seen in the interest in home entertainment and home-spa products
• Interest in products associated with a healthy and active lifestyle is down overall in Asia
Summing all these up, Vinny Halo invites us to Meet the Five Asian Consumer Types Redefining Retail in 2022 in an article in Retail in Asia, which is also part of the Bluebell group.
It will be good for brands and retailers to keep these in mind as they strategize and plan their programs. But as Christmas grows nearer, do enjoy your shopping.
• The Experientialist
Experientialists want a full immersion experience from brands when it comes to shopping. From culture to entertainment and content, experientialists want to feel part of a brand's universe, whether it be through events, technology, and entertainment and gaming elements.
The interest in experiential retail is strong in Asia with 87 percent of shoppers saying they would choose a new premium or lifestyle brand that offers immersive experiences in retail.
However, not all brand experiences in Asia are seem as equal. Attitudes are divided when it comes wanting to feel a brand's universe, including subscriptions to a brand's newsletter, Instagram, or WeChat account, which offer consumer personalization through these channels.
• The Neophilist
The search for originality is increasingly on the rise across Asia, as maturing consumers take more "risks" in their consumer choices. And that is seeing a rise in the Neophilist: those shoppers drawn to originality, including niche brands, mix and matched styling, and the pre-owned market when shopping for luxury.
It also seems Asia shoppers across the board are more interested in second-hand luxury than last year.
• The Traditionalist
Unlike the neophilist or niche perception of luxury, traditional consumers look for classic items and experiences when it comes to big names, in-store customer service, and increased status from purchases.
This year, some 84 percent of Asian consumers say the reputation of a premium or lifestyle brand is key with China leading the way.
According to Bluebell, in-store shopping for luxury remains popular, with 80 percent of Asian shoppers enjoying the human experience by luxury sales associates. Across the board, shoppers believe that categories like jewelry and watches require in-store shopping compared to shopping for beauty which is more likely to be done online.
• The Idealist
Idealists are all about attaining the ideal when it comes to shopping. They want to feel good about their purchases and seek brands that offer responsibly sourced products, in addition to promoting good ethics and values.
According to Bluebell, over 80 percent of Asian consumers in all markets (except Japan at just 62 percent) agree that they will make sure a brand's products are responsibly sourced.
However, as Halo points out, the majority of consumers—83 percent in Taiwan, 81 percent in China, and 79 percent in South Korea—believe that the lifestyle promises a brand offers are more important than if their products are natural or sustainable.
Moreover, over two-thirds of consumers said that sustainability would not be in their top 3 decision making factors when purchasing premium brands, with Taiwan and Hong Kong caring the least about sustainability, the report showed.
• The Comfort-me-ist
Comfort-me-ists pay attention to clean and natural options when shopping, which Halo says is a bid to feel healthier and more comfortable in a post-Covid world.
From the house to the body, some 84 percent of Asian shoppers surveyed said they want to spend more on products that let them enjoy a healthier and more active lifestyle with Chinese shoppers leading the way.
Interestingly, all markets surveyed except for Southeast Asia and Hong Kong registered less interest in healthier lifestyle alternative in 2022, compared to the same markets surveyed by Bluebell in 2021. The interest in home spa essentials, except Japan and China, registering a drop in the desire to spend time at home and relax.
However, Halo notes, respondents are increasingly interested in "natural choice" brands, be it in ingredients or fabric with China at the forefront.
Gourmet food, and in particular premium chocolates, also emerged a high point of interest among respondents among Asia, mostly for self-consumption—although respondents from Hong Kong and Taiwan focused more of gifting, the survey says.
PR Matters is a roundtable column by members of the local chapter of the United Kingdom-based International Public Relations Association (Ipra), the world's premier association for senior professionals around the world. Millie Dizon, the senior vice president for Marketing and Communications of SM, is the former local chairman.
We are devoting a special column each month to answer the reader's questions about public relations. Please send your comments and questions to askipraphil@gmail.com.
Image credits: Senivepetro | Freepik.com