Many Filipinos missed doing these on New Year's Eve: lighting up a firework or a firecracker, blowing horns to create noise, and partying with friends. Except for the Media Noche, that sumptuous meal with family members, when the clock struck at 12 midnight, everything else was not permitted on New Year 2020 celebration.
The following day, on the first day of January, holiday gift-giving continued by giving out cash and whatever available gifts left on the Christmas tree to visiting children and relatives. But this too has become limited due to travel and movement restrictions brought by the COVID-19 pandemic.
And if you think that the 2021 Chinese New Year or Lunar New Year celebration would be a lot merrier, think again.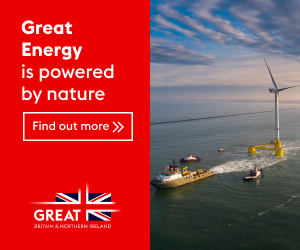 Filipinos have, more or less, similar celebrations with the Chinese. But history books attest that the Filipinos' celebration is a carryover of the Chinese's who have lived among our ancestors even before the Spaniard's invasion of the Philippines.
Aside from China, Chinese New Year is celebrated in countries like Singapore, Indonesia, Malaysia, Thailand, Cambodia, Australia, the Philippines, Taiwan, Hong Kong, Southeast Asia and Mauritius, and also in Europe, Australia, New Zealand, America, Canada, where there are areas with a big Chinese community.
Safety first
This year, to curb the resurgence of the virus, Chinese authorities advised its people not to travel and to celebrate the holiday where they work and live.
Chinese New Year, also known as Spring Festival celebrating both the beginning of a new lunar year (according to the Chinese Lunar Calendar) and the beginning of spring, is the grandest festival in China, with a seven-day long holiday. As the most colorful annual event, the traditional CNY celebration lasts longer, up to two weeks, and the climax arrives around the Lunar New Year's Eve, on February 12, this year.

China during this period is dominated by iconic red lanterns, loud fireworks, massive banquets and parades, and the festival event triggers exuberant celebrations across the globe. In fact, most major cities, including Shanghai and Hong Kong, put up an impressive display of fireworks around midnight to welcome the New Year. But all these grandiosities have come to a halt for now for public safety measures against the spread of the dreaded coronavirus.
With fears that the Spring Festival travel season, called Chunyun in Chinese, could become a superspreader event, travel restrictions have been imposed by Chinese authorities. This year's Chunyun should have started on 28 January and will last until 8 March, giving people time to travel potentially thousands of miles across China in time for New Year, on 12 February, and back again.
In a normal year, China sees around three billion trips during the Chunyun period. But with strict rules this year most did not travel for the Spring Festival. China's National Health Commission had required people returning to rural areas to produce a negative Covid-19 test issued up to seven days before their departure during the Spring Festival. Then they also have to be under a 14-day "home observation" period – which still allows them to leave their home, but requires them to monitor their temperature daily. During this time, they will also not be allowed to take part in gatherings and have to take a COVID test every seven days. These measures, most Chinese found either too impractical or too costly.
According to a news report by BBC News, migrant workers who chose to stay were given incentives. The city of Hangzhou, reportedly gave out 1,000 yuan (£113; $154) while companies in Zhejiang, Ningbo and Quanzhou also issued "red packets" for workers choosing not to go home.
Companies have also been encouraged to offer their workers subsidies, free food and to arrange short cultural tours in a bid to get them to stay in. Meanwhile, the city of Yiwu offered free admission for cultural venues and facilities, gave children free participation in a winter camp, and allowed businesses who stay open during Chinese New Year apply for subsidies.
Moreover, huge banners with slogans encouraging people to stay, have also been put up in various places. The one in Beijing reads: "Don't leave Beijing unless necessary. Don't go abroad unless necessary."
Simple Celebration this Time
Chinese New Year's Eve usually starts with ancestor worship. Incense candles are used while the Chinese chant prayer to communicate and send greetings to the deceased and to gods. This is so because the Chinese believe that deceased ancestors continue their existence in some form in order to look after the family and influence the living world in mystical ways.
Family dinner –a reunion dinner – immediately follows with foods chosen for their lucky sounding names or auspicious shapes. In China, meals differ from region to region, but most include eight (an auspicious number) courses of a meat-heavy lineup along with a whole fish deliberately served late and not finished symbolizing the coming year to be filled with surplus and abundance.
Some other traditional food and lucky dishes for the Chinese include the dumplings, noodles, a vegetarian dish called Buddha's Delight, Glutinous Rice Cakes and Mandarin Oranges (also called kiat-kiat).
There would be no lion and dragon dances to attract a large crowd this year. These colorful dances, said to bring good luck, are performed outdoors to the accompaniment of drums and cymbals, usually on a street parade.
The lion dance, performed by just two dancers, is the more common of the two dance traditions seen at celebrations. While dragon dances, performed by a troupe of acrobatic dancers, involve a long dragon creature lifted up on poles to be controlled by performers. Drums, gongs, and firecrackers create chaos meant to discourage spirits with ill intent.
Bright, vivid red is the color of choice for Chinese New Year. Red is considered an auspicious, lucky color in Chinese culture no matter the occasion, but particularly so during Lunar New Year.
Most of the decorations are red in color. With red lanterns adorning streets, most towns and cities are literally painted red! At home, the most popular New Year decorations are upside down fu, dui lian, lanterns, year paint, papercutting, door gods, etc.
No CNY is complete without the red envelope. Known in Mandarin as hong bao, red envelopes containing money are often given by elders to children or unwed young adults. With the advent of technology, more so with the threat of the virus, various digital platforms now allow people to send money electronically to friends as a digital form of hong bao.