In April 2018, then President Rodrigo Roa Duterte announced that Boracay, one of the most popular tourist destinations in the country, would be closed to tourists for six months. This closure would give way to the rehabilitation of the island because of the alleged faulty sewage system, with pipes disposing effluent directly to the sea.
According to reports, most residential and business properties were found to have no official discharge papers and were presumed to be releasing wastewater to the sea.
The "rehabilitation" took six months as it finally reopened on October 26, 2018.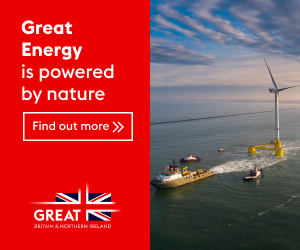 However, the joy of Boracay island returning to life was short-lived because in March 2020, the island closed its door to tourists once again due to the rising COVID-19 cases.
Workers in Boracay heavily rely on the tourism industry, so when the island closed twice, workers were heavily affected.
When quarantine restrictions were loosened, Filipinos took advantage of this and started going on out-of-town trips. Boracay was once again a favorite destination. During the first quarter of 2022 alone, a total of 267,278 guests visited Boracay with a daily average of between 4,000 to 6,000 guests.
To sustain the momentum, Boracay's multi-sectoral partners and stakeholders alongside the Department of Tourism (DOT) Region VI, the Tourism Promotions Board (TPB) of DOT and the local government of Malay have teamed up to form an alliance in the hope of transforming Boracay into a resilient Meetings, Incentives, Conferences and Exhibitions (MICE) venue.
"The real goal (of the Boracay MICE Alliance) is to be able to offer Boracay island not just as a leisure destination but of course as an option, a safe dynamic option for MICE business supporting sustainable tourism at the same time. That's the core vision of the creation of the group," the Alliance's chairman Cleofe Albiso, who is also the Managing Director of Megaworld Hotels and Resorts, said.
The Alliance recognizes the hurdles Boracay went through these past few years. Albiso added that it has not been easy for the island and added that "the creation of the Boracay MICE alliance is very apt because we know we can't really be reliant on the leisure business alone."
"Too many people have been affected, too many businesses have been put to a test, and it's time for us to look at other segments and MICE is really one of those," she added.
More than leisure traveling
Other than leisure traveling, MICE Alliance aims to promote business-related destinations in tropical islands such as Boracay.
"We want the world to know that aside from Boracay being a leisure destination, we are a MICE destination. We just want to strengthen that message and we just want everybody to finally know that this is not just an island for leisure. Bring your company to the island and have a leisurely meeting on the island," said Elmar Lina, Boracay MICE Alliance President and General Manager of Savoy Hotel Boracay.
There is an "economic multiplier effect" if MICE is cultivated in the island, Albiso said. She explained that companies who visit Boracay for MICE purposes would also help local businesses such as retail shops, bars, water sport activities, transportation, and among others.
"It really expands the economic boost," she added.
However, despite how promising the MICE project is, there is still a hurdle that needs to be addressed: the lack of tourists. Felix Delos Santos Jr., Chief Tourism Officer of Malay, Aklan pointed out that while Boracay is averaging 5,800 visitors a day, the number is still small as the island has 356 DOT accredited facilities with 13,583 rooms.
"If and when the MICE tourists start coming in, Boracay has been ready since 2020. That's because the government has been collaborating with the tourism frontliners and all our health and safety protocols are in place," he added.
He added that they have been cultivating "skills enhancement" activities with the help of the DOT and the private sector during the lockdown.
Why Boracay
When asked why Boracay was the ideal MICE destination, Myrine Jade C. Esmaya, RN, DOT Region VI MICE Officer, said the island has everything that is needed to have successful MICE events.
"It's an all-in-one experience in Boracay because you don't have to travel hours to do your other activities. If you want to go diving or island hopping, if you want to go biking, food trips or relax in the spa, or bar hopping, it's all there in Boracay. Everything is within reach," Esmaya said.
Recognizing the sustainability and accessibility of Boracay island, Delos Santos Jr. said the island was ideal because "name it and we have it."
For Lina, going to Boracay for MICE activities is "putting business and leisure all together in one."
"Imagine having a business trip in Boracay and after your business trip, you can just easily go to the beach which is just a few steps away. Imagine holding a convention, an exhibition in Boracay New Coast. You have the Sibuyan Sea just a few meters away with the beach front. And you cannot experience that in any other MICE destination. Boracay has it all," he added.
As her parting message, Albiso called on the other stakeholders to join the alliance so that the island can be formally launched as the preferred MICE destination in the Philippines.
"Putting your MICE here is not just helping us recover. It is making lives and livelihood continue. So, you are not just helping the business sector, you are helping individuals sustain their jobs and be able to put food on the table of families who are dependent on the business they get in the island," Albiso said.