In the three-day celebration of Araw ng Biñan this year, there are two events that stand out—the inauguration of Plaza Rizal and the groundbreaking ceremony for the "Sentro ng Patanghal na Sining."
The City of Biñan is inextricably linked to the young life of our national hero, Dr. Jose Rizal. In 1871, Rizal went to Biñan to attend classes under the tutelage of Maestro Justiniano Aquino y Cruz, who was also his brother Paciano's teacher.
Fast-forward to the 21st century. On Dec. 18, 2017, a seven-foot-tall stone sculpture of Rizal was unveiled at the Biñan City Hall. The monument was inspired from Carlo Nicoli's winning piece "Al Martir de Bagumbayan," and credited as an early work of National Artist Guillermo Tolentino.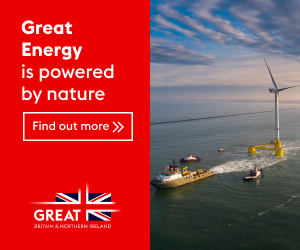 The spot where Rizal once studied his lessons was restored and is now a tourist destination. The Historic Alberto Mansion, the ancestral house of Teodora Alonso, was opened to the public. The only monument dedicated to Francisco Mercado in the country now stands at the town proper.
While Rizal was born in Calamba, his lineage finds its way to Biñan where his grandparents and great grandparents on both sides not only lived but also served as capitan del pueblo or the town mayor.
Accounts from the National Historical Commission of the Philippines (NHCP) and the Biñan government showed that Rizal's grandfather, Juan Mercado, was the mayor of Biñan in 1808, 1813 and 1823, while his great grandfather, Francisco Mercado—who owned the largest herd of carabaos in Biñan—held the position in 1783.
On Rizal's maternal lineage, his grandfather, Lorenzo Alonso de Alberto was Biñan mayor in 1844 and his great grandfather, Cipriano Alonso in 1790 and 1802.
Son of Biñan
It was only after Rizal's parents Francisco Mercado and Teodoro Alonso were married that the family moved to Calamba.
"The City of Biñan considers Jose Rizal a son of Biñan and what better way to pay homage to our national hero than by renovating the plaza where his statue is located and making it a place where Biñanenses can congregate and enjoy the surrounding area," said Dr. BJ Borja, Head of the Biñan City Culture, History, Arts and Tourism Office (BCHATO).
The city government even tapped the Manila Philharmonic Orchestra to grace the inauguration of the Plaza.
"We mount events like Araw ng Biñan to constantly remind Biñanenses about their heritage and culture with the hope that they will later on imbibe this," Borja added.
On that same day, the groundbreaking ceremonies for the "Sentro ng Patanghal na Sining" will take place.
Culture-based governance
Even before he became mayor, Biñan City Mayor Walfredo "Arman" Dimaguila, Jr. was already championing the protection and promotion of Biñan's rich culture and history as reflected in governance when he was elected vice mayor back in 2010.
Dimaguila's culture-based governance believes that tracing the heritage—the historical and cultural roots—is important in planning the future of his city.
This strong belief was the impetus for then Vice Mayor Dimaguila's campaign to stop the transfer to Bataan of Biñan's historic Alberto Mansion.
Back in 2010, the Alberto Mansion was on its way to Bataan for restoration and replication in a famous resort there. Dimaguila and then Mayor Len Alonte, together with heritage advocates led by Borja and the late Dr. Bimbo Sta. Maria, started a sustained and successful tri-media campaign to keep the Alberto Mansion in Biñan.
Today, much of the Historic Alberto Mansion remains in Biñan. It was declared a local heritage site by virtue of a city ordinance.
Back in 2016, Dimaguila ordered the creation of BCHATO that would help in the enrichment and promotion of the City of Biñan's cultural, historical, artistic and tourism heritage. BCHATO's vision is to have the city's constituents aware of its cultural, historical and artistic legacies.
Cultural venues
Among BCHATO's first projects under Dimaguila's term was the conversion of the Old Municipal Building of Biñan into the Sentrong Pangkultura ng Biñan.
Aside from the Sentrong Pangkultura ng Biñan, a group Biñan City Centre for Performing Arts Inc. (BCPA) was established by Borja. The group houses local performing arts groups. It also trains and supports local artists and talents. Today, a total of eight performing arts groups – with almost 300 members – are under the wings of the BCPA, catering to the fields of theatre, dance and music.
Mayor Dimaguila's latest cultural project involves the construction of the Sentro ng Patanghal na Sining, which will be situated beside the BCHATO's office. It will serve as the permanent home for BCPA and venue for all the city's cultural performances.
"This is going to be a 500-seat theater and when it is complete, it will be our center for culture and the arts here in Biñan," Borja said, adding that this would be one of Dimaguila's legacies.
Dimaguila mentioned in a previous interview that people only live once in this world and it is imperative that they do their best and give their all whenever any opportunity arises. He added that the project was his way of giving back to Biñanenses for their support in all his cultural and heritage endeavors.
"I would not have succeeded without the support of the Biñaneses and it is only fair that I give them what they deserve and that is a theater – a home for the Filipino soul – that they can call their own; a place where they can converge, take pride and enjoy the talents and performances of our Artistang Biñananenses," he said.