Having regained the pristine form that has endeared it to millions of tourists from all around the planet, it's no surprise that Boracay is once again the most sought-after tourist attraction in the Philippines. No less than Time magazine has hailed it as "one of the world's greatest places."
So, it's equally not surprising that the acclaimed resort island has also found a solid market for Meetings, Incentives, Conferences, and Exhibitions (MICE). But whether an individual or group is coming to Boracay for business or pleasure, there are a plethora of accommodation options to choose from and easily one of the most popular is Discovery Shores.
Located in Station 1 right smack at the center of Boracay's world-famous White Beach, Discovery Shores is an award-winning luxury resort named one of the Top 25 Resorts in Asia in the 2021 Condé Nast Traveler Readers' Choice Awards. Before that, it was also named Best for Families in Asia at the Condé Nast Johansens 2018 Awards for Excellence.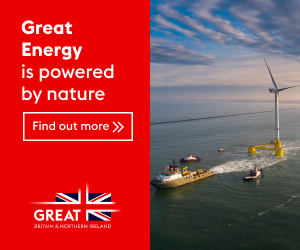 A proud member of Preferred Hotels & Resorts vibrant Lifestyle collection, Discovery Shores boasts of 99 suites that will easily make both first-time and returning visitors feel very much at home—as we did during our recent visit.
Safety protocols
ALTHOUGH visitors are now very welcome to visit Boracay, the still ongoing pandemic necessitates the observance of safety protocols. The Province of Aklan requires fully vaccinated individuals to fill up a Tourist Arrival Form, Health Declaration Card and Covid-19 vaccination ID or certificate from VaxCertPH while the unvaccinated need to undergo and test negative for an RT-PCR test.
Upon arriving in the island, it was clearly noticeable how much Boracay has greatly benefitted not only from its six-month closure in 2018 that allowed for major renovation works and the improvement of its sewage system but also from its closure again in 2020 due to the Covid-19 pandemic.
Those who haven't visited the island for quite a while will be greeted by newer and refurbished establishments including resorts, restaurants, bars, stores, and yes, shopping malls (D' Mall, City Mall, and E.Mall).
Even though its location has somewhat distanced itself from the madding crowd of the busier Station 2, Discovery Shores has remained the go-to resort of not only Boracay regulars but also first-timers and corporate types.
Picturesque architecture
Upon arriving there, our group can't help but marvel at the modern yet picturesque white architecture that takes up most of its sprawling landscape. A leisurely walk through its facilities alone is more than enough to keep us within its premises. "Instagram-ish" is an understatement to describe how picture worthy most of its facilities are.
While there is a lot to discover on Boracay island as a whole, food alone is a good reason to remain in Discovery Shores. There are three restaurants and two bars from within the resort to keep us full for the duration of our stay.
And just last summer, Discovery Shores started its Guest Chef Series that kicked off with numerous gastronomic feasts prepared by celebrated chefs Lau and Jackie Laudico.
At The Sands restaurant facing the beach, we were treated to modern Filipino specialties which included carvery dishes like Batuan Roast Chicken, Lechon Baka (Angus Shortplate), and Belly Lechon by Chef Lau, and a selection of creative local desserts by Chef Jac which included Suman Panna Cota Rice Cake, Maja Blanca Cheesecake, and Tsokolate O (Tablea Custard). Known for its homegrown comfort dishes, The Sands served as the perfect venue for the Laudico couple's Pinoy creations.
Later at the Indigo Restaurant which serves seafood delights and a highly seasonal menu, Chef Lau regaled us with a generous serving of fresh Seafood Papillote. These bagsful of savory pouches contained fresh prawns, mud crabs, Chilean mussels, salmon, octopus, and lobster that were perfectly baked just a few minutes before serving. The Seafood Papillote came with Adlai Pilaf and Roasted Vegetables and was served with three different sauces: namely, Cognac Aligue sauce, Lemon Butter in Herb, and Garlic Lemon Butter. The hearty dish also came with a bottle of Jim Barry Rosé that perfectly complemented it.
Italian fare
On our final night, we had dinner at the resort's own Italian restaurant, the Forno Osterio where Chef Lau, again in fine form, treated us to an exquisite five-course tasting menu consisting of "Salmone E Tonno Crudo" (fresh Norwegian salmon served with orange emulsion, basil oil, roasted capsicum, lumpfish caviar, and salmon roe) as an appetizer; "Zuppa D'orzo Con Fontina" (Orzo pasta with Tyrolean speck, white beans, and fontina cheese) as soup; and "Grigliato Panzanela" (grilled romaine & tomatoes with grilled herbed bread, prosciutto crisp, calamata olives, burrata cheese, and anchovy vinaigrette) as salad.
For the main course, Chef Lau paraded a surf and turf dish of "Frutti De Mare Ala Milanese E Bisteca Con Salsa Al Funghi" (seafood saffron risotto Milanese, grilled Angus ribeye, served with truffle mushroom sauce) while Chef Jackie concluded the evening with her "Torta Olio D'oliva Limoncello" (olive oil cake, served with limoncello and gelato). Each dish was wonderfully paired with premium wines by Jim Barry, a boutique winery from Australia.
In between meals, we also checked out the wide array of alcoholic and non-alcoholic beverages at The Sand Bar and the elevated 360 Roof Lounge.
What makes the 360 Roof Lounge so special is that aside from the 360-degree view over Boracay and the sea that it offers (hence, the name), its added facilities include a pool deck, a hammock to laze in, and a choice of either a Jacuzzi or infinity lounge pool to further relax and unwind.
The Signature Suites, are, of course, another big reason why Discovery Shores stands head and shoulders above the other resorts that pretty much surround Boracay. The suites are characterized by high ceilings, spacious dining areas, separate living rooms, and balconies that provide a breathtaking view of the island and its coastal waters.  All told, a visit to one of the world's greatest places combined with staying in one of the Top 25 Resorts in Asia will surely result in a Boracay experience like no other. Whether for a specially planned weekend or for a longer rendezvous, it's really hard not to go wrong with Discovery Shores.