As the country moves into the next normal, many companies are realizing the need to provide healthy workspaces for their employees. There is one company that has not only come up with a new headquarters that promote health and wellness; it also offers green and modern workspaces.
Sustainably designed, the two-tower, 14-storey office of SM Retail Inc received the IATF-LGU's safety seal requirement as well as the WELL Health-Safety rating for facilities operations for cleaning and sanitization procedures; emergency preparedness programs; health service resources; air and water quality management; stakeholder engagement and communication and innovation.
The WELL Health-Safety Rating for Facility Operations and Management helps organizations and business facilities to address the health, safety and well-being of their most value assets, their people. The WELL Health-Safety seal communicates to everyone entering a space that evidence-based measures and best practices for safety have been adopted and third-party verified.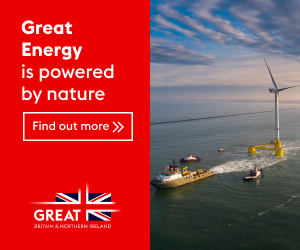 Insulated Glass Unit
Luis Lava, VP for Workplace and Administration highlighted, "the office building is designed with Insulated Glass Unit (IGU) panels which has thermal resistance, lessens noise transmission and reduces condensation".
For responsible management of resources, the SM Retail HQ is equipped with automated lighting systems to lessen power consumption, water recycling facilities for flushing in employee washrooms, and proper waste management facilities where recyclables are endorsed to the Trust International Paper Corp (TIPCO) in Tarlac. To promote air quality, indoor plants surround the spaces, ensuring proper oxidation. All buildings have designed bike racks for employees to encourage green mobility.
"Sustainability is embedded in our culture. The new office building offers healthy and sustainable workspaces that look after employee well-being. We have many facilities that encourage collaboration. We also have open spaces, sky deck, chapel, nap room, meditation room and a gym. This will encourage our employees to also look out for their health," said Catherine S. Ileto, VP for Corporate Communications of SM Retail Inc.
The launch of the new SM Retail headquarters is part and parcel of the SM Green Movement, a collective effort of SM together with its partners, customers and communities towards Green Living, Green Culture and a Green Planet. Through the SM Green Movement, SM takes its commitment further by creating practical solutions to make green living easier for everyone it serves.
Green Finds launch
Aside from embedding sustainability in their workplace, SM Retail also recently launched the SM Green Finds initiative to make everyday living better for the planet and for Filipinos. Through the Green Finds badge, customers can now easily find products that promote clean beauty, sustainable fashion, green technology and eco-friendly home tools. Alongside SM retail affiliate brands, SM Green Finds offer products made from natural ingredients and promote local artisans and support community livelihood.
"We devote ourselves to what our customers want, anticipate their needs and find ways to bring products to their satisfaction. By making greener options easier to find and making it more affordable, we can easily shift to green living," says SM Retail Inc. President Ponciano Manalo, Jr.
According to the UN Environment Program, to live sustainably, one must understand how our lifestyle choices impact the world around us. Through the SM Green Finds initiative, it is easier for customers to choose products that consider the well-being of our communities and our planet every day.
"We find ourselves with a very unique opportunity – to bring both our customers and our supplier partners toward a greener shopping experience, one that prioritizes the welfare of our communities and our common home, our planet," Manalo added.
Providing options
Ileto said, "The SM Store is a marketplace and through this initiative, we are connecting suppliers, our partners in green living, with consumers who want to integrate green into their day-to-day lifestyle."
Ileto added that the products under the Green Finds label are sourced locally and abroad. So far, SM Retail has already accumulated around 3,000 items, adding that they "want to start with that and then eventually scale and then grow, grow through this journey."
"The pilot pop-up will be at the SM Store in SM MOA and it will be there starting June 14. The objective is to have all the Green labels embedded in the selling pads. It will be there for a month, The intent for us is to sustain it and then slowly launch it across the country." she said.