For many Filipino-Chinese, the Lunar New Year is like a second Christmas-extended families meet up and share a meal of traditional Chinese food and exchange ang-paos (also known as hong baos) to welcome wealth for the coming year. People may also travel to their ancestral villages in China to meet with relatives still living in the area. As the Lunar New Year traditionally marks the end of Winter and the beginning of Spring, it is also one of the biggest major holidays in China.
However, as the Philippines is still under lockdown because of the COVID-19 pandemic, families are unable to go out and meet each other like they used to. The once loud, happy gatherings seen outside are replaced with a more subdued atmosphere. Despite this, families have found ways to adjust and still spend time with each other despite being confined in their homes.
Prior to the pandemic, a Chinese New Year celebration is usually a week-long preparation where relatives discuss and choose where to eat and what food to bring. The more superstitious people would take a look at what the year has in store for their respective zodiac signs and would try to prepare accordingly. This would include buying charms and other objects to better attract wealth and prosperity into their homes to offset the bad. Another way families try to welcome wealth is by laying out twelve round fruits along with putting money in uncooked rice before the clock strikes midnight.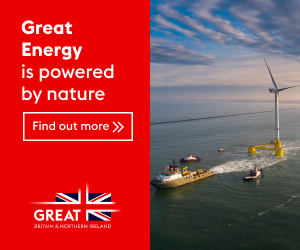 On the day itself, some families would go to temples to pray for the new year. Red has been long associated with luck in Chinese culture, so it is almost a requirement for people to wear red for the day. However, if red is unavailable, people could wear polka dots to symbolize wealth. In more traditional families, colors symbolizing death such as white and black are outright banned during the holiday as it may attract bad luck. Temples become lively areas, as some will hold lion dances to welcome the new year. The lion represents power, wisdom and superiority, and the loud music and festive atmosphere is meant to drive away evil and encourage good luck to enter the coming year.
After visiting the temples, people gather towards the chosen restaurants or at home to have lunch together. A traditional Chinese New Year feast will consist of noodles, fish, dumplings and sticky rice balls, which all have their own special meanings. Noodles represent long lives, while fish is served because the Chinese word for it (yu) sounds like "surplus." Dumplings are shaped like ancient currency, thus served to be a harbinger of wealth. Meanwhile, sticky sweet rice balls (buchi) symbolizes the hope that good things will stick to you for the coming year. More sociable people would host big new year parties and some Chinese schools would even host new year parties for their students during the holiday. Relatives will give each other ang-pao, which is money wrapped in red envelopes to symbolize prosperity in the coming year.
Despite the restrictions brought about by the pandemic, 2021's celebration of Chinese New Year remains largely the same, albeit more low-key and more intimate. Instead of going out to buy fruits and eating out with family and friends, people have resorted to buying their food and charms online. Tighter knit families would share their New Year feasts by dividing the food amongst households in place of sharing them together in a restaurant. Catching up is done online through Zoom and other video calling apps, and if they do go out to meet, small gatherings are set outside with the proper protocols in place. Other than the traditional red and polka dotted attire, face masks are mandatory for this year's celebration amidst a global pandemic. Travel and festivities may be restricted, but through the internet, families can find a multitude of ways to celebrate this holiday despite recent events.
Although a lot more somber compared to pre-pandemic celebrations, the Chinese New Year is still an important holiday not just for the Filipino-Chinese, but for the whole country as well. Though we are apart in our homes, celebrating this holiday is even more meaningful than before because it reminds us that there is good amidst it all and that personal bonds can still grow and deepen even in the darkest times.