And so I had always wanted to witness an authentic Chinese New Year celebration and I finally did last year with the tour of Binondo courtesy of my friend, blogger and Filipino-Chinese historian Rence Chan (WalkwithChan). With all its crazy and chaotic ambiance coupled with Chinese favorites, goodies, tikoy and lucky charms on sale plus firecrackers and lion-dragon dances all over, Chinese New Year is really something many Filipinos would surely miss this year on this side of Manila.
All activities for the celebration of the Chinese New Year in Binondo have been canceled by the Manila City government via Executive Order No. 4 series of 2021 stating that no dragon dance, street party, stage show, parade or any other similar activity will be held for the celebration of Chinese New Year from February 11 to 12.
Mayor Francisco "Isko Moreno" Domagoso said the festivities were canceled "in order not to put in vain all initiatives the city had already undertaken the entire duration of this pandemic."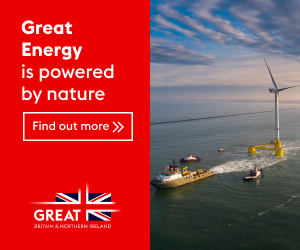 Manila Chinatown is the oldest of its kind in the world. Founded in 1594, it was established to separate the Catholic Chinese from the non-Catholic from mainland China. The current Chinatown covers a big portion of several districts of Binondo, San Nicolas, parts of Santa Cruz, parts of Tondo and even parts of Quiapo. Today, it remains a commercial hub and home to establishments of all age and sizes. Modernization has coped up with Binondo with the establishment of the shopping mall, Lucky Chinatown, and various buildings for residential and business purposes, owned and managed by Megaworld Corporation.
Binondo is the location of the still very popular New Toho Food Center, the country's oldest restaurant in Chinatown established in 1866 which to this day, still serves the favorite Rizalian meal: lumpiang Shanghai, pancit canton guisado, and yang chow fried rice. Past Philippine presidents, government officials and visiting dignitaries had dined there, too. To this day, the Panciteria Macanista de Buen Gusto, which was mentioned in Chapter 25 of Rizal's El Filibusterismo, still stands along San Fernando Street. The panciteria is Manila's oldest pancit house which served the then famous pancit lang-lang.
The imposing building which housed the first Hong Kong and Shanghai Bank headquarter outside of Hong Kong in the world still stands at Juan Luna St. While preserving the old, spacious ambiance of the bank, it is now converted as 1919 Grand Café serving sumptuous meals on this side of Manila.
Today's added attraction in Binondo includes the newly rehabilitated Jones Bridge connecting Binondo and Escolta. Back to its near-original design, highly Instagrammable, well-lit and with ornamented walkways on both sides, the bridge alone attracts both local and foreign tourists. This is part of the current city administration's thrust of "putting order in the area to make it cleaner, more passable, and more environment-friendly with regards to business" as Mayor Domagoso said during its inaugural in November 2019.
WalkwithChan partners with the Binondo fireworks Firecrackers Lovers Organization Inc., and the PHLPost's Royal Postal Heritage Tour "to cover those areas that are not frequently visited by commercial tour operators." They have been doing various public and private guided tours in the historical destinations in Manila such as Fort Santiago-Intramuros, and an operational tour in the Manila Central Post Office.
Chan said business in Binondo, as in other districts in Manila, have been hardly affected during the pandemic. But it's now picking up with many businesses going digital.
Chan's elementary classmate, Jerome Tan, the second-generation owner of Maggie's Home Made Tikoy, attested that business was affected in the Binondo district. "But somehow, ours is still going strong with the big demand for Tikoy in the market. We were able to get new clients this year just by word of mouth and referrals of friends," he said.
Tan's business spans 40 years since his mother started it in 1981 with the traditional recipe from her native Fujian, China, which the company still uses to this day. "My mom, now in her 70s and is still active in the business, started it home-based. Our Tikoy is made from 100 percent pure glutinous rice na giniling, galapong as they call it and make it the old, traditional way. Nowadays, almost all brands make their tikoy by using glutinous rice flour which is cheaper and simpler way of making tikoy. Mas mabilis gawin at mas mura kasi ang flour compared to galapong," he said.
Tan said he intends to keep the old school type of Tikoy-making. "Our tikoy prices are a bit more expensive but quality is top notch. Imagine my mother's customers since 1981 still orders from us today. At the same time, I get new customers yearly who order from us for their tikoy needs," he added.
By the way, you wouldn't see Maggie's HomeMade Tikoy boxes for sale in Binondo and elsewhere. That's because Tan's family, which now includes her wife in the business, pack them in plain boxes.
"We supply mostly to companies and to friends who put their name or company name on the plain boxes and give them away as gifts. Our clients include many banks, shipping and power generation companies, schools, hospitals, car dealers and many others," Tan said
Tan added that they don't keep a store front but a warehouse in Malabon City where they sell in bulk "pero meron din naman bumibili ng pakonti konti".
On February 12, Filipino-Chinese from all over the world will be celebrating the Year of the Metal Ox silently and meaningfully, this time. Kung Hei Fat Choy!