ANYONE who's ever met me knows how much I love my dog Bella. My parents bought her for me—the best birthday gift I ever received.
Dad brought her home with a red ribbon tied around her neck. She was quiet but awake.
I could talk about her for hours. There is an endless amount of photos of her on my Ipad, and I've probably Snapchatted at least 100 "look how awesome my dog is" photos and videos to my friends.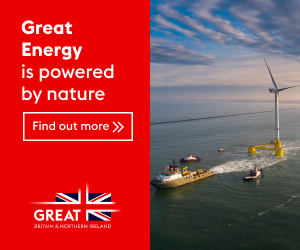 In my opinion, Bella is one of the best dogs in the entire world. I think part of this is because she came into my life this year. She's one of the best thing that ever happened to my life.
Everyone knows pets make a good home with us. Here are why:
Pets will always brighten up your day. Because of how much they love you, our pets will always pay attention to us. They know when you need a pick-me-up. If you're upset, or even crying over something, your pets want to make you feel better. They'll cuddle up next to you or bring you their favorite toy. They'll lick your face. They'll do anything in their power to comfort you. They know you rescued them so they'll return the favor and take care of you.
Pets help with problem solving. Our pets sometimes come with weird quirks. For example, Bella hates loud noises, like yelling, fireworks and car horns. When these sounds go off, she wobbles her head and scamper for a hiding place. We'll sit her down and pet her until she's comforted. Our pets can present you with what seems like a major problem but as any owner of a pet knows, you find a way to work with the quirks.
Pets like to stay close to home. When we first got Bella, she tried to run away from us. She would wobble her head as if she is saying "No! No!" and she'll find a cold spot where she and her siblings sleep back from where she came from, the pet store. She realized we loved her, we weren't going to send her back to the pet shop and our home was her home. So Bella decided to stay.
Pets will love you unconditionally. Our pets will absolutely love us. Because of you, they're no longer stuck in a cage, they're free. You play with them. You give them a bed to sleep on and food to eat. For this, they'll love you. I fully believe animals have a long memory and shelter pets can remember where they came from. They will forever remember all the things you did for them. You gave them a forever home filled with love and, because of this, they will love you forever.
Pets are the best thing that can happen to your life. They are amazing animals that teaches you to live, laugh and love as much as you can.
So, remember, when you are looking for a new pet, think about going to a shelter or to ask for one. (Like what I did. LOL)
Adoption is an awesome option! Always the best option.