OMNICHANNEL. Unprecedented Times. Metaverse.
These were some of the buzzwords of new years past that seemed to give us a glimpse of the future. Innovative and inspiring, these were concepts we were eager to embrace and follow.
In an article Learn the Buzzword of 2023 Now Before It's Too Late in Inc.com, Corey Weiner believes that Shoppability will be the buzzword of the year.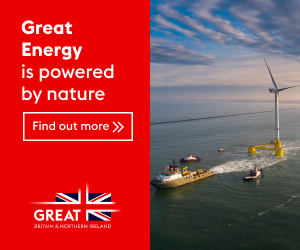 What is shoppability?
SHOPPABLE ads, says Weiner, have been around for the better part of the decade but exploded in popularity over the last two years during the pandemic. The goal of every shoppable ad is simple: Make the distance between the ad and purchase as short as possible.
The easiest way to do this is add-to-cart functionality built directly into the ad. If a consumer puts a product in their "basket," naturally there's a much higher chance they will purchase the item.
Shoppable ads are an extremely valuable tool to gain lifetime customers.
So why will shoppability be the buzzword of 2023? Weiner believes that soon, every single ad you see will be shoppable in a seamless manner, whether it's on mobile, desktop, or connected TV.
Shoppable social media
IN 2021, Instagram launched its Reels and Shop tabs to a) compete with TikTok and b) make it easier for users to discover new products directly on the app. Instagram "shoppified" its Reels by allowing product tagging so people can buy products directly in the videos.
TikTok and Facebook offer the same check-out experience: when a user sees a product they like in their feed, stories, or a sponsored ad, they can complete their purchase using the in-app browser without ever leaving the app. It's a win-win for both brands and social media giants.
Weiner says that in 2023, expect social media sites to take a few more pages out of Amazon's book re: shoppable ads. For example, Instagram is planning to add a feature in their shoppable ads that let consumers view recent product reviews while considering a purchase.
Shoppable Connected TV
CONNECTED TV is an umbrella term that encompasses any device that connects to your TV in order to support streaming channels (think Roku, Amazon Firestick, Apple TV, and even Xbox). Ad formats like scannable QR codes and pause screens—ads that pop up on the TV screen when a person pauses their show—took advantage of dual-screening users. After all, it's pretty seamless to beam an ad to a person's phone so they can peruse a product while their TV show resumes playing. But it's not quite shoppable.
In June, Roku announced a US partnership with Walmart to create shoppable ads that users can purchase directly on their Smart TV. All the user has to do is press "ok" on their remote and boom—they're at a checkout window with their payment details already populated. It's a little dystopian, but as digital advertising continues to hone in on serving the most relevant ads to consumers, odds are that the consumer will be interested in the product.
What to expect in 2023
WEINER says that shoppable ads are primed to become even more of a staple in marketers' arsenals for 2023. Whether you're a Fortune 500 brand or an avid social media user, you'll be seeing a lot more buzz around this ad format. And in the connected TV space, look out for more exclusive partnerships a la Roku and Walmart as more retailers jump on the shoppable TV ads bandwagon.
PR Matters is a roundtable column by members of the local chapter of the United Kingdom-based International Public Relations Association (Ipra), the world's premier association for senior professionals around the world. Millie Dizon, the senior vice president for Marketing and Communications of SM, is the former local chairman.
We are devoting a special column each month to answer the reader's questions about public relations. Please send your comments and questions to askipraphil@gmail.com.
Image credits: Pikisuperstar | Freepik.com