TAKING some of the major US cities by storm is the ongoing OPM Summer Fest Tour, featuring the musical artists of the popular bands from the Philippines.
Medwin Marfil and his brother Eugene of True Faith; Paco Arespacochaga, Jonathan Buencamino, Vic Carpio of Introvoys; Mark Escueta, Nathan Azarcon, Mike Elgar, Aiman Borres of Rivermaya joined forces to give memorable and fun-filled shows to mostly Filipino-American audiences that came in hordes to the concerts in Anaheim, Las Vegas, Florida, New York, Virginia, Seattle and San Mateo.
There was a reunion of former True Faith guitarists Kenneth Ilagan and Jay Valencia, who are now both based in the United States. Joining them is Gloc-9 as the master rapper also celebrated his 25th year in the music industry.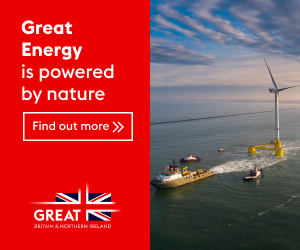 "This tour has allowed us to forge new friendships, and we also cemented musical alliances, strengthened bonds, made wonderful reconnections, met awesome people and fellow artists, and each show has been unique, fun-filled and memorable. The level of appreciation we got for this milestone concert tour that brought together artists from different bands is beyond description," said Marfil, True Faith's lead vocalist.
He added, "After years of missing the live performance circuit, the seven-city tour allows us all to come out of our hiatus and hibernation!" Marfil, who shared that True Faith is also celebrating its 30th year in the music business, is also very happy that he was also able to promote the group's latest album, titled 11, which includes the new compositions "Your Ready Smile," "Go Ka Na," "Refried" and "Dyahe."
VIVA ACQUIRES UP DHARMA DOWN SOUND RECORDINGS
MEANWHILE, the artists of Up Dharma Down, another favorite band of ours, shared that the group's original sound recordings have been acquired by music giant Viva Records.
With the recent acquisition, Viva now owns the master recordings of the band which include all the songs from its four very successful albums: Fragmented, Bipolar, Capacities, and the self-titled Up Dharma Down album released under the indie label Terno Recordings, headed by Toti Dalmacion.
Dalmacion told us that the deal with Viva was a swift and natural one.
"The deal happened smoothly because of my long association with Vic del Rosario, whom I had the privilege of working with many times in the past." Not many know that Dalmacion is related to the famous Garcia brothers of the classic Hotdog band that made waves many decades ago.
Up Dharma Down is described as the leading indie pop-rock band of its time that made famous its members led by lead singer-keyboardist Armi Millare, lead guitarist Carlos Tañada, drummer Ean Mayor and bassist Paul Yap.
The group established itself as darlings of the alternative pop scene with memorable hits such as "Unti-Unti," "Sana" and "Indak." But it is with the songs "Tadhana" and "Oo" that Up Dharma Down solidified itself as a major creative musical unit. These songs elevated the band from being just an alternative rock band to being an influential music group whose works have influenced and inspired its generation of fans and followers.
Del Rosario, Viva Records' top honcho, said that the Up Dharma Down acquisition "is in line with the music empire's thrust in expanding its catalog, and in making sure that great music, like those produced by Up Dharma Down, will be heard by a new generation of listeners."
The entertainment tycoon also mentioned that he plans to use the music of Up Dharma Down on appropriately-themed films of its growing streaming service Vivamax, as support music or even theme songs. "The Up Dharma Down catalog is a treasure trove of great music. I am sure that we can rediscover a new hit or two in that catalog."
There is also renewed excitement for the Up Dharma Down fans as there are plans to start recording the new songs of this highly-regarded band to begin the groundwork for the two-album deal that was part of the acquisition agreement.