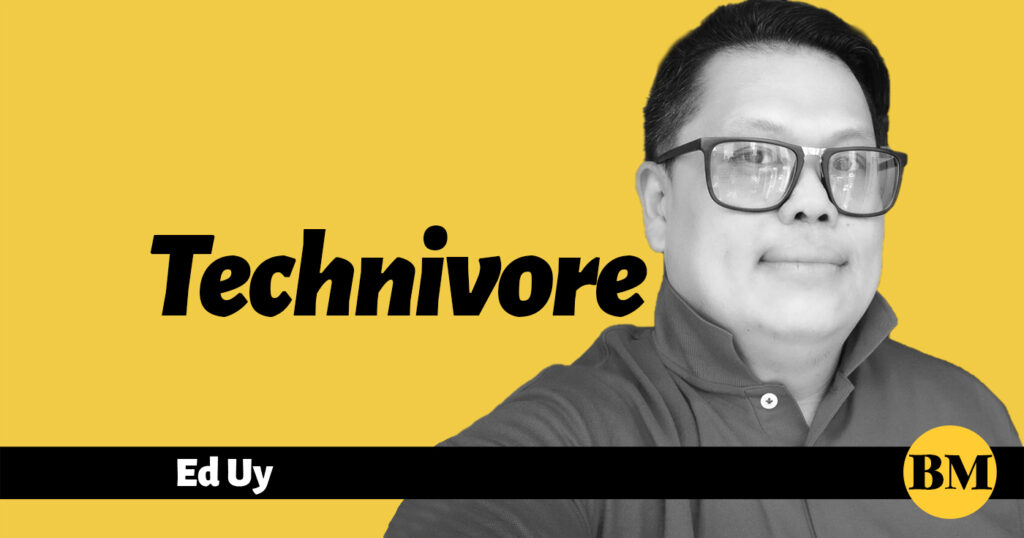 EVEN before the Covid-19 pandemic and the resulting global economic crisis, offline retailers have already been engaged in an intense battle against e-commerce players. Those challenges have now accelerated at staggering speed and retailers need to stop expecting businesses to return to "normal."
More than just human lives, the pandemic has also claimed numerous businesses that were not able to recover because of the repeated lockdowns.
What retailers should prepare for is the "never normal," as consumers are likely to keep the behaviors they have adopted amid stay-at-home orders over the past year and there is no going back to how it was anytime soon.
For retailers, the saying "if you can't beat them, join them" is not about surrender but about adapting—by creating a strong e-commerce presence and taking customer experience to the next level.
According to e-commerce solutions provider Etaily, the Philippine e-commerce market is expected to grow to $12 billion by 2025. At a webinar held earlier this week, Alexander Friedhoff, the cofounder and chief executive officer of Etaily, said that with the rapid growth of e-commerce, the digitization of retail is no longer a nice-to-have but rather an absolute must.
Etaily is an e-commerce enabler that provides brands with end-to-end omni-channel solutions while integrating their offline and online retail processes and services. This unique approach will provide traditional retail companies a lifeline into the digital world and continue to connect beloved Filipino brands to their consumers.
"Etaily is here because we can create in the Philippines and beyond a seamless integration of online and offline experiences that will prevent the retail apocalypse that is happening in the US and Europe," he said.
Many retailers and vendors are struggling to navigate the increasingly complex and competitive e-commerce landscape, lacking the infrastructure, resources and experience needed to design and sustain complementing online and offline channels he pointed out.
Etaily has generated more than 1 million transactions, made more than 50,000 unique products available to the entire country and beyond such as Malaysia, Indonesia, and Singapore. It has managed more than 20 brands across all online channels, activated more than 10 offline retailers for online capability, and has a gross merchandise value revenue projected for 2021 to be at $10 million.
Etaily is giving traditional retailers the digital fighting chance to compete for the local as well as regional market, connecting online brands and retailers to Asean consumers by integrating their business offline and online.
The company was launched on March 2020 at the height of the pandemic, leveraging on the quick but massive migration of consumers to the digital marketplace and online shopping. It has helped traditional merchants find their place within the brave new world of e-commerce, and used digital tools to guide them through the changing and overwhelming markets. Using Etaily's front end-to-back end capabilities with multi-channel solutions, and seamless integrations with SEA-leading online channels, established businesses and upstarts can scale their brands.
Etaily has partnered with over 20 brands and are on the path to double-digit market share in fashion, beauty, consumer electronics, and home and living. It also tripled the number of international and local brands on its client list in less than one year, reaching over millions of consumers with brands like Terranova, Vans, Mossimo, and one of the country's oldest department stores, The Landmark. Etaily has been appointed by the iconic department store to guide its online journey.
Toti Wong, CCO of Etaily, said most Filipino retailers are quickly learning that e-commerce is becoming more complex. "The marketplaces in 2017 were totally different than the ones today. In the coming months and years, this will not get any simpler. As an e-commerce enabler, Etaily's role is to navigate these complexities for sellers and for brands so they don't have to learn all these things themselves. They can then focus on their core business of brand management, distribution and retailing."
Etaily announced its acquisition of $1.6 million in seed funding, with investments from leading businesses, such as the Ayala Ventures, Foxmont Capital Partners, Magsaysay Shipping & Logistics, the Boston Consulting Group, and other renowned angel investors.
Friedhoff reaffirmed that the Philippines's e-commerce future is one "where the Filipino wins. Etaily stands for Filipino brands. We integrate both offline and online channels as the digital tools that serve them the best. That is why we focus on the entire retail journey."