Two decades into the 21st century but none of us has come prepared for a pandemic caused by a deadly strain of a viral disease. Indeed, everyone has been caught off guard—changing the dynamics of our society and forcing us to adapt the "new normal."
Realistically, the Philippines is far behind many neighboring countries in Asia, such as Japan, South Korea, and Singapore, when it comes to the integration of technology into the education system. The current health crisis, however, is paving the way for a more advanced method of learning, which would help the younger generation to pursue their studies even in the comfort of their home.
While there has been a lot of debate about whether distance learning is plausible in a country where the majority of households do not have a stable Internet connection, many people are hopeful that the government will make this ambitious plan possible, as the new school year unfolds.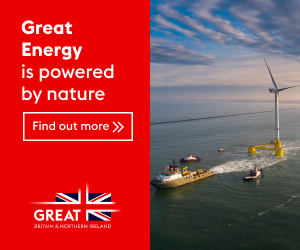 DepEd's initiatives
The Department of Education (DepEd) is currently on the move to strengthen the capacity of public schools by introducing the DepEd Commons, an online platform for public school teachers to support distance learning modalities, which will be one of the alternative delivery modalities to be implemented.
This platform was originally designed as a direct solution to provide access to online review materials and Open Educational Resources (OERs) during class suspensions or circumstances.
DepEd Undersecretary for Administration Alain Del B. Pascua pointed out that they are upgrading the DepEd Commons to double the number of learners that can access it simultaneously.
The question is, can this online platform handle the number of prospective users?
Pascua said that DepEd Commons is stable. He even recalled an occasion when more than 45,000 participants joined the webinars organized by the department using the "learning management system". He then boasted the stability of the platform since it did not crash and they did not have any other problems.
Furthermore, the DepEd Commons can be accessed free of data charges by all mobile subscribers of Globe, TM, Smart, Sun, and TNT, in collaboration with the Department of Information and Communications Commission (NTC).
Apart from using this online platform, other modalities will include modular, television (TV), and radio-based instruction.
DepEd is also determined to boost education delivery through TV, whether it is through commercial broadcasts, free channels, government-owned TV stations, and even cable TV networks.
With the integration of the Self-Learning Modules (SLMs) to these alternative delivery modalities, the DepEd assures that all learners will have access to quality basic education, despite the suspension of the traditional face-to-face classes.
"The SLMs and the other alternative learning delivery modalities are in place to address the needs, situations, and resources of each and every learner and will cover all the bases in ensuring that basic education will be accessible amid the present crisis posed by COVID- 19," said DepEd Secretary Leonor Briones.
For learners with special needs, they will have access to video sessions with proper guidance from trained teachers.
Support from private sectors
While the government is on top of the general educational plans during the pandemic, many private institutions are showing their support to make the ambitious distance learning possible.
Globe Telecom, one of the leading telecommunications companies in the Philippines, is looking for ways to help provide different educational institutions with information and communications technology (ICT) tools.
In line with the company's sustainability programs, such as electronic waste management, 21st-century education, and teacher training, Globe will distribute pre-owned laptops used by their employees.
Recently, it has delivered 10 laptop units to San Vicente National High School in Baguio City; seven units to San Pedro Elementary School in Sasmuan, Pampanga; and 32 units to the DepEd Division in Cagayan de Oro City for Cadayonan Elementary School, Donggoan Elementary School, Iba Elementary School, and Magayad Elementary School.
"Instead of disposing the pre-owned laptops when many Filipinos have no access to a computer, we decided to refurbish the units and give them a new purpose to schools. This way, we are able to help our teachers and students as well as extend the usable life of the devices," Yoly Crisanto, Globe Chief Sustainability Officer and SVP for Corporate Communications, pointed out.
Moreover, Globe also conducts the Global Filipino Teacher (GFT) Training Program that focuses on preparing public school teachers to develop 21st-century skills, including digital literacy, to help them adapt to the new normal.
School opening
It was previously announced that classes in public schools will resume on August 24. Ten days before the scheduled resumption, however, President Rodrigo Duterte decided to move it on October 5.
Based on Republic Act 11480, the president is allowed to set a different date for the start of school year in the country during a state of emergency or state of calamity, upon the recommendation of the DepEd Secretary.
The said law also states that the deferred school opening shall apply to all basic education schools, including foreign and international schools.