In the recently published Framework for Reopening Schools from UNESCO, UNICEF, the World Bank, the World Food Programme and UNHCR, these reputable international organizations are all one in saying that "the best interest of every child should be paramount."
"When deciding whether to re-open schools, authorities should look at the benefits and risks across education, public health and socio-economic factors, in the local context, using the best available evidence," they pointed out.
Perhaps this is the reason why the Department of Education decided to postpone the class opening for school year 2020-2021 from August 24 to October 5.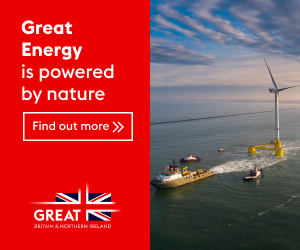 Indeed, with the world's greatest disruption upon us, more than 1.2 billion students worldwide have been affected by school closures.
Effect on children
Schools educators are considered as by many children as their second family as these are the parent figures that teach how to read, write, count and so much more. Schools also impart knowledge on nutrition, health and hygiene services; mental health and psychosocial support; and dramatically reduce the risk of violence, early pregnancy and more.
Prolonged closure of schools can only have an unfavorable effect on them.
"We know from previous crises the longer the children are out of school, the less likely they are to return," the Framework further underscored.
Prolonged closures also disrupt essential school-based services such as immunization, school feeding, and mental health and psychosocial support. Loss of peer interaction and disrupted routines also result in stress and anxiety.
These negative impacts will be significantly higher for marginalized children, such as those living in countries affected by conflict and other protracted crises, migrants, refugees and the forcibly displaced, minorities, children, living with disabilities, and children in institutions, the report added.
United Nations Secretary-General António Guterres also called on governments and donors to prioritize education for all children, including the most marginalized. And the Global Education Coalition was established to support governments in strengthening distance learning and facilitating the reopening of schools. "National governments and partners must simultaneously work to promote and safeguard every child's right to education, health and safety, as set out in the Convention on the Rights of the Child," the Framework further cited.
School re-openings, however, must be safe and consistent with each country's overall COVID-19 health response, with all reasonable measures taken to protect students, staff, teachers and their families.
Technical and vocational students
Students in the Technical and Vocational Education and Training (TVET) system are also affected by the challenges in school re-opening. Dr. Shyamal Majumdar, TVET Expert, and former head of UNESCO-UNEVOC, has come up with the reflective paper, Technical Vocational Education & Training – Reflections that zeroes in on the issues facing TVET and its potential in the time of COVID-19.
Given the circumstances, many TVET institutions are expected to come up with out-of-box responses. Interestingly, the current pandemic offers a host of opportunities for TVET students. In her paper, Majumdar noted that Top 4 industries for which vocational training program will be in a great demand are health care, green jobs, service sector and agricultural sectors.
TVET' being focused on practical skills and work-readiness makes remote learning particularly challenging. Practical skills are often acquired through learning-by-doing, which occurs in school-based workshops and laboratories or through hands-on experience at the workplace.
For beauty guru Antonio "Tony" Galvez, the new normal calls for highly professionalized services and hence TVET education and training in the Philippines should be uplifted to the highest level.
He said it is time for the country to follow the astringent international standards that is globally recognized and acclaimed in progressive countries like the US, Canada, Australia, Korea, Japan, England and in many parts of Europe.
Galvez, a tech-voc practitioner himself and founder of The Tony Galvez School of Cosmetology (1989) challenges the ongoing training system for the creation of various industry boards leading to professionalization of tech-voc career.
"Let us keep our focus on uplifting the image of tech-voc in the Philippines by upgrading and professionalizing our occupations to techvoc professions with prestige and dignity. Let's improve our schools and training centers. Let's improve our curriculum and adapt modern-day practices," he said.
Filipinos are regarded to be the best workers in the world. With internationally-recognized transcript of records and professional license at hand, these skilled workers are expected to perform better. They would work with pride in the same way that university graduates do. They would be encouraged to further hone their skills and knowledge and become experts in their chosen occupation.
"Let us make every opportunity to make our citizens professional because they would eventually boost the economy of our country. And that starts with the quality education before us: blended and flexible couple with the students' strict adherence to self-discipline," Galvez concluded.