THEY say it is better to be safe than sorry, and firms should be heeding those words by now. The community quarantines put in place had kept majority of business operations closed since March.
And as restrictions were eased beginning May, they are finding reopening difficult for two reasons: first, the income losses they suffered which trimmed their capital; and last, the protocols—not to mention additional costs for retrofits and safeguards—they have to implement to keep their workplaces free from the virus.
In charge of watching over firms, the Department of Trade and Industry (DTI) in May issued a document outlining how business operations should go by in the lockdown aftermath.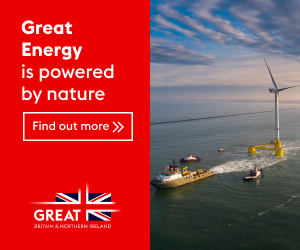 Drafted by the DTI's Bureau of Philippine Standards, the guide on business continuity planning is framed in accordance with regulations set by the Philippine National Standard and advisories issued by the Department of Health and the World Health Organization. Likewise, it is aligned with regulations imposed by the Interagency Task Force on Emerging Infectious Diseases (IATF).
On human resource management, the general rule is work-from-home (WFH) to all extent possible. Firms are encouraged to do alternative work arrangements as much as possible to keep workers away from crowds where the virus can be transmitted in a matter of minutes.
Senior citizens, pregnant mothers and people with health issues, especially if they concern the immune system, should be discouraged from physically reporting to work sites. Similarly, teams might have to say goodbye for now to their out-of-town and team buildings, nonessential business travels are out.
On process and business functions, management will have to allow workers to work from home or go on alternating shifts to comply with social distancing.
Cashless
On the other hand, customers should begin putting money in their digital payment accounts, as cashless transactions are touted as the new normal for purchasing. Meetings, trainings and seminars usually conducted in closed spaces will be shunned in favor of video and audio conferencing.
Employers are also required to appoint a health and safety manager with a mandate to monitor developments related to the pandemic, stay updated on latest health issuances of the government and make sure the organization is compliant with safety protocols.
They are also encouraged to keep workers away from mass transport and crowded areas. However, if operations must resume within the workplace, they should ensure employees stay at home if sick—even if it is just a mild cough or low grade fever.
At the site, the health and safety manager must ensure the availability of face masks; soaps; alcohol or hand sanitizers containing at least 60 percent ethanol or isopropanol; medicines for flu, common colds and sore throat; tissues or disposable wipes; and waste bins with a plastic bag for proper disposal and minimum waste-to-bin contact.
Further, foot baths for disinfecting footwear may be installed at the entrance of the building as an added health measure. Managements may also put up disinfection tents close to the office for head-to-toe disinfection.
Employers may take appropriate action for a person with or without symptoms by utilizing the state's health screening tool for Covid-19, wherein it would be determined if the individual, in the last 14 days, is returning from travel to affected areas; returning from travel anywhere else; or feeling unwell and develop flu-like symptoms.
Based on the results of the screening, appropriate action should be taken as necessary. As the person awaits advice from the nearest hospital or medical facility, the management should make sure he/she is kept two meters away from people.
With so many new protocols needed to be put in place, business operations will never be the same, indeed. But really, what is, after all that's happened to the world?