Part One
'IF it's not online, it's not real," an adage goes.
What about love? Or even engaging in a relationship with amorous affection?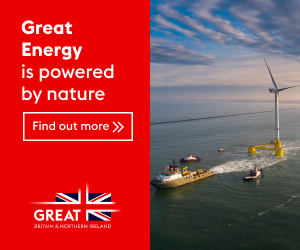 For Claire de los Reyes (not her real name), new technology in communication provided her a platform to enter into such a relationship.
When her female friends asked her over dinner how she met her beau, Claire pointed on a mobile-phone's screen.
They neither met at work nor a cousin's wedding. Claire's beau, Dave, isn't also a friend of a friend. He was on Tinder. And so was she.
Claire and Dave are classified as millennials: Filipinos born during the heady days of industry's love affair with mobile. When touchscreens entered the fray, all things were "swipeable"—even partners.
Claire and Dave are also members of a generation that has added a new synonym for sexual interaction: hook up. The latter could get as fast as getting a ride on Uber or Grab. In the dating game, the more popular one is Tinder, an application that allows an individual to be matched with another stranger within the proximity.
Conversations are exchanged and, later, on social-media accounts and mobile numbers. A consensus is reached to bring the online conversation to the next level: offline meet up.
Another popular dating application is Filipino Cupid, which is mostly used by Filipino women to meet foreign partners.
Reasons
CLAIRE told the BusinessMirror she chose to use Tinder initially to meet new people from different walks of life and people who have different interests.
Essentially, they are strangers and, she said, the excitement comes with the opportunity to get to know one.
It's like opening a wrapped gift and you wish there's something really neat or precious inside, she said.
Some who use Tinder said they did so because their lives revolve around work and have no time to meet with other people outside work. So instead, they just swipe right hoping they meet Mister Right.
Some also said they use a dating application for hook ups, to kill time and quash boredom.
Claire said before meeting Dave, she wasn't in Tinder for something serious.
She said she kept her use of Tinder secret since some people look down on dating-app users like her.
A study by data and analytics group YouGov revealed that 41 percent of Filipino millennials are embarrassed to admit they met their partners through a dating application. In contrast, the study revealed 58 percent of Filipino millennials surveyed said they don't mind if they met their partners through a dating application.
"It's not that it is embarrassing at all, it's just that I avoid hearing negative opinions from people around me about my use of a dating application," Chai Cruz (note her real name) said. The 25-year-old Cruz, a marketing assistant of a company in Makati City, said she has been using a dating application for two months.  The adage "if it's not online it's not real" doesn't apply to Jane de la Cruz (not her real name).
After days of conversing online with Carlo, her current beau, Jane said she began to regard him as a friend. Upon realizing they share the same interest, the couple decided to meet.
"He was also a fan of hiking. We decided to have our first meeting on a mountain-climbing experience," Jane said.
The 23-year-old accountant said they went to Mount Batulao. She had been using a dating application for six months.
But not all can say the dating application worked.
For 26-year-old Sheryl Acuña (not her real name), sexual predators also abound in online matching platforms.
"I have tried using Tinder for fun but all I got was malicious messages and people asking to have sex," Sheryl, a banker, used to be on Tinder for a month.
Old times
FOR Rosa Luna (not her real name), today's dating was far, far different during her time.
The 42-year-old married woman said new technology has pushed wide the differences between the methods.
Love letters, flowers and walk in the parks are the most important thing when dating during the late-1980s, she said. Also, men are required to get permission from the woman's parents if they could go out and date.
And usually, it's only during the day, not in the evenings, Rosa added. Flowers and chocolates are add-ons, she said.
Usually, a man gives a bouquet of roses, which will push their budget back today at a minimum of P500. Buying preserved flowers would cost a minimum P4,000.
But while flowers and chocolates stood the test of time, love letters or Valentine's Card went out of style.
Surely, flowers don't smell sweeter and chocolates tastier online, Rosa said. However, at one click of a mouse or a swipe of a screen, messages of love remain appreciated, she added.
In the US, to note, Valentine's Day is the third-biggest holiday or season for the $22-billion American chocolate candy industry.
In the recent report US Food Market Outlook 2018, market research firm Packaged Facts estimates that holiday/seasonal chocolates account for 24 percent of all sales in the US chocolate candy market.
Dating
PUBLIC relations firm M2O Communications Inc. has said Valentine's Day "is easily distinguishable by a steep increase of prices in the flower market, with red roses normally experiencing a fivefold hike in its regular price."
"This fact doesn't come as a surprise as a previous survey conducted by GE Money shows that among eight Asian countries surveyed, Filipinos celebrate V-Day the most," the company said in its blog.
"These studies only imply that the day of the hearts is no longer exclusive for couples and lovers alone," it added. "Throughout the years, it has also become a special occasion for business and entrepreneurs who wish to take the most out of the high-spending season."
For Liezl Marcial (not her real name), it was affordable during her time.
"We used to go to cinemas after class, that was 1992 and it wasn't that expensive," the 42-year-old said.
Your P1,000 can actually take you on a cinema date with simple dinner for two, she said. "But today it would only take you to a movie date," she added.
According to Liezl, during her time, it was her date who went to her house.
"And I have to get home before 6 [p.m.]." Today, she said, dating couples just meet in malls and men will just accompany the woman to the bus station.
To be continued
Image credits: Alysa Salen