Part Two
WHETHER in the times of new or old, dating is always fun for young couples, now called millennials.
According to the people the BusinessMirror talked to for this story—some of who spoke on the condition of anonymity—they are able to meet new people, hear new stories and explore different personalities.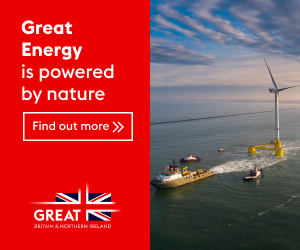 They are interacting online and off-line. Most have found a common interest: a sense of adventure and experience something unique.
"I like it when my girlfriend goes with me on an adventure," Josh Albelda said. "[You see, I have this] love for cars. I usually go on trail on weekends, and I am glad when she supports me in the things I love to do."
Couples who travel together usually have more time to know each other, according to Albeda.
This is the time when we get to know each other's real attitude because  we are outside the comfort of our homes, he added. "We adjust depending on the place or community that we will stay in."
"My girlfriend and I have been together for three years and we both love going out of town almost every weekend," said 23-year-old Raul Perez, a Web  developer. According to Perez, that wasn't that easy at first "because we have different takes on traveling."
"I am the practical one who likes to have an immersion type of travel, while my girlfriend wants a relaxation and a 'breathtaking-breakfast-view' kind of travel," he told the BusinessMirror. "What we do is we always give each other a chance to decide. It may not be always what I want but, at least, I get to also let her experience what I want once in a while."
Going on adventure and letting your partner see the beauty of the country is really something special, according to Perez.
"It is sweeter than the bouquet of flowers and chocolates given," he said. "It's like giving a treasure no one could ever find but you."
Museum dates
STILL, there are couples who prefer to stay within the city's confines.
They argue that because of changing landscapes vis-à-vis consumer taste, they still find something new and unique within Metro Manila. The hippest destination among dating couples are museums.
This trend has helped the National Museum regain popularity, especially among young couples. Some said this is due to the National Museum's status as one of the best places to have Instagram-worthy photos.
Allowing free entry also boosted the National Museum's popularity.
Another location that shares the National Museum's Instagrammable role is the Upside-Down Museum (UDM) in Pasay City. Inspired from similar museums in Malaysia, Thailand and the US, the UDM got a buzz as the go-to place after it opened in 2016. The entrance fee, however, can setback dating couples' budget to P450 each.
Another dating place is the Pinto Art Museum in Antipolo, Rizal, which charges P200 for each guest.
A 1.2-hectare museum inside a subdivision, Pinto (door or portal in English) is also one of the most popular museums visited by dating couples. Aside from the works of art of young and old Filipino artists, Pinto also offers greenery, breathtaking view of Manila's urban spread and chic eating nooks.
Pinto has always been fully booked for Valentine's Day dinners.
The newest attraction in the south part of Manila is the Dessert Museum, which opened only on February 5. The entrance fee is P799 per head for walk-in and P699 for online booking. It is the perfect place to spend the coming Valentine's Day because, aside from seeing large interpretations of favorite desserts, guests are also allowed to sample the sweets offered around the museum.
Gastronomic night
ACCORDING to public relations firm M2O Communications Inc., Valentine's Day is a big money maker for restaurants.
"For this season, consider introducing a new menu or offering some freebies to entice customers to book reservations at your place," the company advised restaurants. "A wine-tasting dinner can also pass as a unique promotion."
Citing a 2017 National Retail Federation (NRF) survey, M2O Communications said that nearly 4 out of 10 people who celebrate Valentine's Day will treat their dates on a dinner.
The NRF also predicted that 38.3 percent of holiday spenders will cash out a total of $4.5 billion (P228.24 billion) for a dinner at a restaurant or another experience—the highest record since NRF began tracking spending in 2010.
A BusinessMirror random poll revealed a dinner for two at food parks in the metropolis would cost around P1,000 to P1,500. This would give the couple a set of meal with drinks and dessert.
Going to movies before dinner would add between P400 to P800.
Getting around also adds to the cost, so some couples prefer a one-stop destination.
Dutch treat
TRADITIONALLY, men are expected to pay for a date in a heterogeneous relationship.
When a man pays the bill, it shows how interested he really is to the woman she's dating, according to 21-year-old Christian Regala (not his real name).
However, he said sometimes they go Dutch and split the bill.
Regala, a fresh graduate who recently got a job in sales at an Alabang-based firm, said his girlfriend insists on paying half of the bill.
"Sometimes I even let her pay for the whole dinner.
"We're starters and, sometimes, I do pay. But, for a fresh graduate like me, money is sometimes a struggle," he said.
Some men prefer to shoulder expenses every now and then because they believe they are man enough to take the responsibility of paying.
Mark de la Cruz, 25, a team leader of a project of an information-technology company in Taguig, said he believes men should always be responsible for the tab.
"It would be awkward if people see my date handing me a P500 bill," de la Cruz (not his real name) said.
Once, a professor told me if women wish to share money for the payment, it must be handed to the guy under the table, he added.
With the evolving gender roles and women tending to be more outspoken, some things have changed, Alice Reyes (not her real name) said.
The 21-year-old account executive for a company in Makati City said it's okay to split the bill and have a share, too, on a date.
"I am now working. I am earning money and that means I am capable of paying the bill or when I'm the one who invited him, I really should shoulder the expenses," she said.
But it's not necessary to have an expensive date, Reyes said adding that doing so is relative to the couple's lifestyle.
Some couples are satisfied with a lunch date while others watching a movie is it, she said. Reyes said she prefers having a "deep talk."
As long as the couple can afford to pay and as long they are comfortable with their date, there won't be a problem, she said.
To be concluded
Image credits: Alysa Salen