By Michael Makabenta Alunan / Special to the BusinessMireror
Second of three parts
ALTHOUGH the futuristic modern magnetic levitation (Maglev) railway technology ushers in a promising future for long-distance and cross-country travel that will be faster than airplanes, railway travel today is now being railroaded by roadtrack-based buses, which are now much cheaper and more efficient.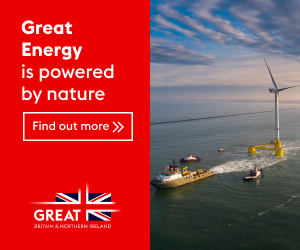 In fact, over 136 cities worldwide have dumped their Metro Rail Transit (MRT) or Light Rail Transit (LRT) plans and have adopted instead an original Filipino innovation of Francis R. Yuseco Jr., which has been popularized globally as Bus Rapid Transit (BRT) that should have been phrased more grammatically as Rapid Bus Transit (RBT).
What's the buzz?
IT'S a bus.
Xiamen, China, for instance, even converted its elevated LRT infrastructure into an RBT facility.
The railways were replaced by cheaper road tracks, while the costly train coaches changed with longer regular buses. And depending on demand, additional buses or even double-decked buses or "articulated or elongated buses, can be added any time.
There is also no need to build costly elevated LRT/MRT infrastructure as all an RBT system requires is an "exclusive or designated road track." For slow-moving city driving, the RBT buses will have more standing room, and a few seats for the elderly, pregnant and the disabled, thus carry more passengers, say, 200, instead of the current 50 to 60 seated passengers, at five seats to a row.
The main objective is to increase riding capacity and move more passengers as fast as possible, thus avoiding traffic buildup. Loading and unloading can be done in the middle of the road, like in Columbia, US, or along the usual right side of a road.
Railways cost P264 million as against P26 million per kilometer for RBTs. Media reports declared National Economic Development Authority Director General Ernesto M. Pernia announcing the "bidding out of the new PNR [Philippine National Railways] South Line, a public-private partnership [PPP] project costing P170.7 billion, consisting of an 80-kilometer per hour commuter railway between Tutuban, Manila, and Calamba, Laguna, and a long-haul railway between Tutuban and Legaspi, Albay, with extension plans to Matnog, Sorsogon."
This budget translates to over P264.24 million per kilometer based on the current driving distance of 646 kilometers from Manila to Matnog. The project can be completed in five years and even beyond President Duterte's term, if implemented by next year, at the earliest. This cost estimate is understated as railways can take shorter straight lines, while our computations are based on winding driving distance.
In contrast, Yuseco's system costs only P26 per kilometer, which already includes a contingency of P4.8 million per kilometer, all of which can be constructed and finished in only six to eight months, or even one year allowing for delays. But this is still within Mr. Duterte's first year.
More bonuses in package
AND there are more bonuses packed into the Yuseco cost package of P26 per kilometer for a total of P70 billion. This budget even includes a road track all the way to La Union in the north, for a total of 1,079 kilometers.
It also includes road-track construction of the same kilometer length for the Visayas and Mindanao; 300 articulated buses at 100 each for Luzon, the Visayas and Mindanao; 300 agri-refrigerated vans and 300 smart cargo trucks for all three islands; plus additional rolling stocks to be farmed out to other groups; depots; and a central command post.
Effectively, Yuseco's Intel-Track can be built at only 2 percent of railway costs, all built within one year, and completely subsidy-free.
Moreover, the bodies of the articulated buses can all be built locally, thereby generating thousands of jobs and contributing to more inclusive growth, Yuseco said. In contrast, all the moving spare parts of a train system, numbering about 2,000 are all imported, thus causing a drain in foreign-exchange reserves.
Follow the trend, don't take the train?
THERE'S a widespread perception that because railways have the highest passenger load capacity and mass transit is the solution to congestion, then we must follow the trend and take the train.
But with the influx of cars a century ago, which offered door-to-door convenience, power, speed and individual mobility at any moment, many railway programs were figuratively railroaded in favor of the Detroit model of development, and translated locally the past four decades to five decades as the Toyota model of development of building more roads to sell more cars.
Right or wrong, this perception cannot be ignored. Unfortunately, as environmentalist lawyer Antonio A. Oposa Jr. would say, "in our desire to achieve individual mobility, we attained collective immobility," which is the massive traffic gridlock. He also recommends mass transit so we can have more road-sharing space for pedestrians, bikers and green landscapes.
However, with Yuseco's idea, mass transit need not necessarily be limited to railway trains. In fact, Yuseco's RBT is now the trend, so there is no need to follow the train.
Dumping ground of old technology
AS the old train systems are being edged out in favor of RBTs, it is expected that railway manufacturers will not just give up without a fight.
By hook or by crook, or through fat incentives, they will find ways to dump their old technologies in markets with political leaders who are more submissive and easily influenced. On a huge P170-billion project for the PNR South line alone, even the usual 5-percent broker's commission is still a tempting whopping P8.5 billion.
While China is now developing and shifting to Maglev trains for long distances and RBTs for urban centers, it is trying to export its old MRT trains. Singapore sent back the same to China for their many structural, mechanical and electrical defects.
If we still have to go MRT, why import, if the Department of Science and Technology (DOST) has been able to develop its own version. But in the end, it still boils down to economics, thus making Yuseco's Intel-Track offer, still the best alternative.
Image credits: Nonie Reyes