By Ma. Stella F. Arnaldo / Special to the BusinessMirror
THE Philippines is fast becoming a surfer's paradise, with many areas now taking advantage of increased demand from local and foreign tourists who want to ride the country's waves.
As such, the Department of Tourism (DOT) is now intent on developing surfing as a major tourism product by accrediting resorts and surf camps that provide surfing lessons, and professionalizing surfing instruction in the country, DOT Director for Tourism Standards Maria Rica Bueno said.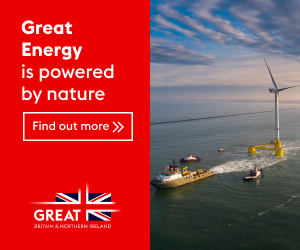 In a news statement, Bueno said resorts, surf camps or other facilities that provide surfing lessons to clients will only be accredited by the DOT if they "retain certified surfing instructors to teach or supervise the teaching of their students."
She added that these establishments will also be required to have "the essential teaching equipment and gear, such as soft training surfboards and rash guards; adequate spaces for class lessons, lockers, toilets and showers."
She, likewise, stressed the importance of designating emergency rescue and crisis-response teams in these establishments, with first-aid kits and communications equipment, so they can handle urgent situations.
Bueno said the DOT has drawn up a "national criteria for the certification and classification of surf training facilities," and will be refined and finalized after the ongoing public consultations have been completed.
"Another vital component of this product-development program is the upgrading of local coaches to bring them to the level of internationally certified professional surfing instructors and place them at par with the world's best surfing coaches, and increasing the number to retain certified instructors to teach or supervise the teaching of their students," she underscored. Thus, all instructors have to undergo an intensive Surfing Instructors Certification Course to be certified.
For this project, the DOT has partnered with Australia's Academy of Surfing Instructors (ASI) and its local chapter, the Academy of Surfing Instructors Philippines.  ASI is the world's leading professional education, certification and accreditation entity for the surfing industry.  Asip's role is to execute all ASI functions, such as conducting instructor certification courses in the Philippines under strict ASI supervision.
The DOT director said some 50 surfing instructors in the country have already received their ASI Level 1 certification with 15 more from Mati, Davao Oriental, expected to join their ranks. At least two more accreditation and certification runs are scheduled for this year: one in Baler, Aurora, and another in Zambales, which are expected to produce 50 more ASI Level 1-certified instructors.
"In professionalizing the local surf industry, the DOT hopes to provide more job opportunities to the coastal and surfing communities," Bueno said.
Aside from Mati, Baler and Zambales, other surf spots in the Philippines include La Union, Pagudpud in Ilocos Norte, Siargao and Samar. International surfing competitions, such as the Siargao Cloud 9 Surfing Cup, have also been held annually, attracting thousands of foreign and local surfers to join the contest.
Image credits: DOT