THE year 2016 just came in and we are under a great deal of stress these days.
Studies, friends, family, work, love and goals are all up there in this cloud of chaos called "life."
For some reason, it's easy to show our worst selves to the ones we love the most.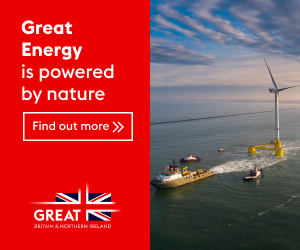 But not all is lost.
As long as you and your partner are both breathing, you can take steps toward making life a little sweeter.
Here are seven daily sweet habits that I believe can help boost your relationship morale:
1. Always say "thank you." Saying thank you can sound like nothing, but it's the little things that map out the larger picture.
Saying thank you to your loved one for the simple things you expect from him or her can have a huge impact. It helps your partner know his or her efforts are noticed, respected and not being taken for granted.
After some time continuing this practice, you may begin to notice the little efforts more than you did before.
2. Stop "phubbing" (phone snubbing). In the age of texting, it seems like we are talking all the time.
But how much time are we spending one-on-one with each other, without the distraction of the smartphone, video games or the social media that keeps us occupied.
It may seem cheesy but setting aside 15 minutes a day for your significant other can help you reconnect in ways you may not expect.
3. Don't forget to say "I love you." Always say, I love you before you leave the house, leave him or her a text on your way to work or school no matter how bad of a fight you have had or how exhausted you feel.
Saying I love you lets your partner know you're all in and that no matter how bad things feel or may be, you still care. It may sound cliché but you should say this word in any possible way you could.
4. Sit and talk. When you're in a room or out and about, think about how you are sitting.
Are you sitting next to each other, far apart or facing one another?
We all need personal time and space, but taking the time to sit close together can help you feel more connected. Talking with your significant other feels a lot different from talking with friends, its deeper and a lot more sensual.
Not to mention, sitting together keeps you both warm in this nippy weather.
5. One compliment a day is enough. Every morning as you head out for work or school, say one nice thing to your partner.
It can be as easy as, "I like your article, it was amazing," or "I like your haircut, it looks good on you."
Having a loved one say a little something can seriously boost you for the day ahead and make the day awesome.
6. Support each other. When you're feeling overwhelmed or just fed up, hearing words of support or encouragement can mean a lot.
Things like doing their hobbies or deciding on what they want, they would be needing your words of wisdom to help carry things out.
Throughout the day, send each other encouraging quotes to let one another know you believe in each other. This is important because each one can rely on the other one for a purpose.
7. Stay positive all the time. It's so great to vent and complain about our days and having someone to look out for you can always be a great help to your being.
Being optimistic can help us release stress and process frustrations. Focusing on the positive can also help you both see things in a different light.
After a few minutes of talking about the positives in your day, you'll both begin to feel happier and less stressed.
You can start by asking what happened in their school or work, like if they had an argument with someone or they got compliment from their colleagues or superior.
The world is rough, and it can tear us apart.
But partnership allows a buffer for all that hardship.
Your partner is your teammate in this game of life, so be the best teammate you can be.
Show one another respect, compassion, encouragement and attention.
With that, you can never go wrong in love.
Cyril Razon loves balloons, the floating kind. Like his story online via the BusinessMirror Millennials Universe (BMMU) Facebook page at https://www.facebook.com/pages/Millennial-Universe/435594193285671. Follow BMMU on Twitter via @millennial_U or Instagram (type Millennial Universe). Email comments or story to millennialuniverse@yahoo.com and the editor at dennis.estopace@gmail.com.