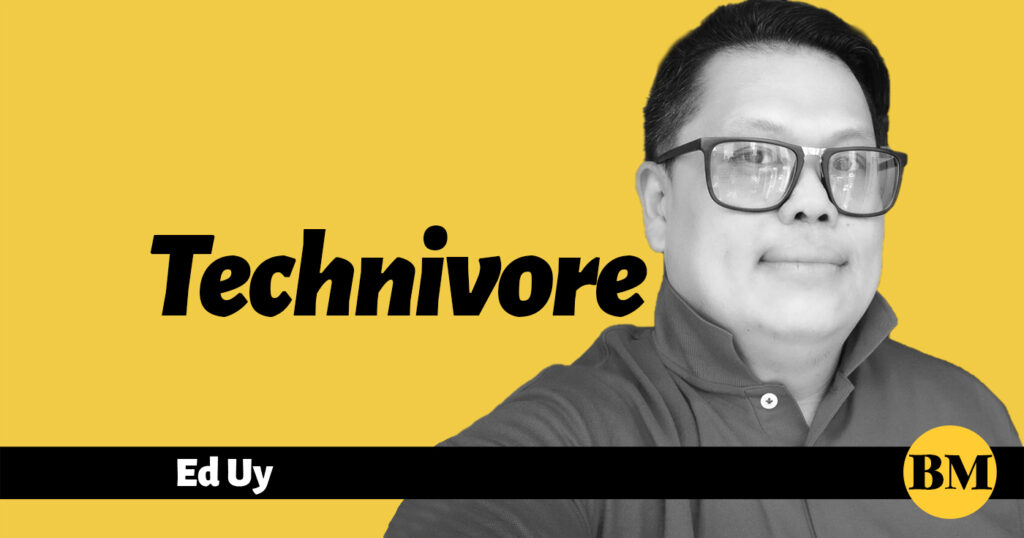 WHEN the iPhone 14 Pro launched, one of its most hyped features was its Dynamic Island, which many hoped would put the oft-reviled notch to rest—well at least for the Pro models.
Six months later, the Dynamic Island turned out to be much like the emperor's new bling, and felt more gimmicky than useful. It's still a neat concept, but like all first versions of anything, I guess we'll have to wait for the iPhone 15 to see if it would become more useful.
Still, it was a pretty fancy idea that was too good to pass on, and it was just a matter of time before we got an Android version of the "Island."
Well, meet the realme C55, an entry-level device that introduces its own take on the concept and calls it the "Mini Capsule." This nifty software feature is supposed to show three main functions: Charging and Battery Status, Data Usage, and Step Tracking.
So far, however, it can only display the charging and battery status with the other two coming via OTA update along with an Always-On function.
But more than just being the first to have this iPhone flagship feature, there are a lot of other things to like about the realme C55. It's actually a good choice for those thinking of a gift for younger students or a Mother's Day surprise for those who prefer a no-frills smartphone, or for budget hunters on the lookout for an all-rounder smartphone.
The realme C55 comes with a 64MP flagship-grade camera, a MediaTek Helio chipset, and a 5000mAh battery. The phone runs on the latest version of Realme UI based on Android 13 and comes in two variants: the 6GB+128GB priced at P8,999 and an 8GB+256GB for P9,999. It initially launched with two colors: Sunshower and Rainy Night but recently added a TikTok exclusive Rainforest color.
Dubbed #TheStylishChampion, the realme C55 doesn't look like your usual entry-level phone. I have the Sunshower variant and it looks great, actually better-looking than some of its pricier rivals. The brand draws inspiration from nature for this design as 50,000 light particles from a vertical microscope lens look like lines of rain and colors splitting like a rainbow. The back panel reflects different colors when under sunlight while the texture is kept on the matte side which leads to no smudges or fingerprints.
The smartphone has an ultra slim profile measuring 165.65mm x 75.98mm and just 7.89mm thick. It weighs just 189 grams with a squared off boxier design and rounded corners for easy grip, making it very comfortable to use.
For the display, the realme C55 has a 6.72-inch FHD+ resolution screen with a 90Hz refresh rate. This is the largest display on a C-Series phone and an improvement from its predecessors HD+ screens. It offers a screen-to-body ratio of 91.4 percent for added immersive viewing, and turning on that 90Hz Refresh Rate makes visuals noticeably sharper, smoother and easier on the eyes. The 680 nits maximum brightness also gives a decent output and makes it fairly useful even outdoors.
Moving on to the cameras, the realme C55 has a dual camera setup that includes a 64MP main shooter and a 2MP depth sensor. What's interesting is that this 64MP sensor is said to be the same one used on the flagship realme GT Master Edition released in 2021. The photos captured by the realme C55 are excellent and I think one of the best for its price point. I sometimes forgot that I was actually using an entry-level smartphone as it can even go head-to-head with realme's number series phones.
In well-lit situations, it captures great detail with superb dynamic range, and even shots taken at 2x digital zoom appeared sharp and crisp. I found this useful for taking product shots or photos of my toys when I need to zoom in on the details.
I prefer photos that "pop" and have been a fan of realme's more "intense" color profile. I usually keep ChromaBoost on even though it takes a bit longer to process the shot. For day-to-day social media use, you'll be quite satisfied with the shots taken by the realme C55 and it performs quite well even when indoors or in low-light conditions. It's obviously still not at par with flagship cameras, but the AI does a good job of hiding the loss of details and noise by injecting more color.
Also worth mentioning is that realme included several camera features from its number series including Street Mode 3.0 and ProLight Imaging Technology to allow users to experiment more with the realme C55's cameras. For selfies, the 8MP takes nice solo and group selfies with good edge detection that separates you from the background. The C55 can shoot videos up to a resolution of up to 1080p or FHD at frame rates of 30fps and 60fps, for both front and back, but the quality isn't really something you can rave about. It has no stabilization so its best used mounted on a tripod as shooting while walking results in a very jittery, almost dizzying output.
Running everything for the realme C55 is a Mediatek Helio G88, a 12nm chipset that features an octa-core processor and Mali-G52 MC2 GPU. Our review unit has 8GB RAM plus 256GB of internal storage but with Dynamic RAM expansion you can further boost it to 8GB additional RAM, and add up to 1TB storage via microSD.
It's a good enough midrange processor that's been used by a lot of other brands and just right considering its price. I never encountered any lags or slowdown in everyday tasks, nor did it crash or hang even if there were a lot of open apps. realme has always done a fine job of optimizing its devices, and the realme C55 can handle casual games without any problems. As for the battery the device easily lasted through a day of use, and the 5000mAh battery can also be quickly topped up via 33W charging.
It's exciting to see what realme does when it updates the "mini capsule" but even without the feature, the realme C55 is an overall solid device and a testament as to why the brand continues to be the No. 1 smartphone company in the country for two years.
REDMI 12C: BIGGER SCREEN AND STORAGE
NOW if you are a Xiaomi fan, or looking for an even more affordable phone that wouldn't cut into your summer budget, you might want to consider the Redmi 12C instead.
The Redmi sub-brand caters to almost every incremental price point and offers the Redmi 12C in several budget-baiting options starting at P5,499 for a 3GB+32GB; P6,499 for the 4GB+64GB; and P7,499 for the 4GB+128GB variant. There is also a 6GB+128GB priced at P8,999 if you are getting it online.
So, what do you get for such prices? Starting off with the design, Redmi 12C has a unibody build, with flat edge and a curved back polycarbonate body with a diagonal striped design. This stylish striped and ribbed design makes the device more recognizable and slip-resistant while improving its overall aesthetics and grip feel. It comes in three colorways: Ocean Blue, Mint Green, Lavander Purple and Graphite Gray.
Also on its back is the square module that houses its rear camera and fingerprint sensor. The phone is relatively lightweight at 192 grams, and measures 168.76 x 76.41 x 8.77mm.
For those who want a big screen phone, its 6.71" HD+ display offers more screen real estate with thin enough side bezels and a water drop notch that houses the front camera.
This large screen is definitely one of its standout features and the 1650 x 720 resolution with a 20.6:9 aspect ratio is immersive enough for binge-watching your favorite series, YouTube videos, for infinite scrolling those reels and TikTok videos or even just browsing various web sites without having to squint or zoom in to read the text.
To help you capture those summer memories, the Redmi 12C is equipped with 50MP f/1.8 main camera and a 5MP f/2.2 front camera. The main camera can capture decent photos with good colors and contrast. If you are going to shoot mainly outdoors, then the Redmi 12C can take nice photos for you to save and share. Indoors and in low light, the camera struggles quite a bit as you'd expect, so you might want to use extra lighting. The 5MP selfie camera is also decent enough for selfies but again be sure to have ample lighting for best results.
Powered by MediaTek Helio G85 processor, the Redmi 12C delivers reliable performance and smooth experience in gaming, imaging, or everyday use. With up to 6+5GB extended RAM, the Redmi 12C offers quick and responsive feedback when opening and switching between apps. The MIUI 13 interface gives you plenty of customization options, and apps open fast enough and even playing casual games wouldn't be a problem. Just make sure you limit the number of open apps to avoid slowdown or sluggishness. For those concerned about security, both the Face Unlock and fingerprint scanners are fast and reliable. Keeping things going, the large 5,000mAh battery of Redmi 12C easily provides enough power to last a full day of calling, gaming and video playback.
With a starting price of just P5,499, it's easy to recommend the Redmi12C to those who need to adhere to a strict budget. It covers pretty much everything you need in a basic phone—large clear screen, decent camera, stable performance, plus all-day battery and with expandable storage of up to 1TB via micro SD. This phone will likely store more memories and outlast all your summer flings.