IT is Valentine's Day tomorrow, so let us indulge in some relationship talk. Oh, but this has nothing to do with romance at all, as I do not claim to be an expert there. Let us talk about relationships with our various stakeholders—something we in public relations should be well versed on.
Creating and maintaining relationships with our various stakeholders makes up almost the entire world of a PR practitioner. Whether with internal or external stakeholders, we should always be on top of our game. Like in any successful relationship, a lot of effort needs to be exerted. We cannot just rely on love, or, in our case, goodwill.
And unlike a romantic relationship or a friendship, where both sides are expected to exert their share of effort to keep the boat afloat, PR people's relationships with their stakeholders are largely one-sided. We are usually the ones who need something from our audiences, so most of the effort comes from us as well.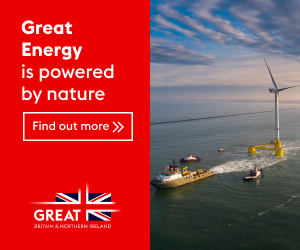 These relationships can evolve over time though, with some ending up symbiotic or even friendly or familial in nature. Most stay transactional through and through—and that is okay, too.
KYC: know your customer
WHEN starting a relationship, it is important for us to get to know our target stakeholders. Who they are on surface-level: demographic information like age, gender, socioeconomic status, and educational attainment are good information to have at the beginning. These types of information can usually be gleaned through desk research, using a host of available information sources. Other information sources include research aggregators and database providers. You may also run your own market research study.
Prominent people or government officials should have their basic bios on their own web sites or their agencies' web sites. There's a media database service provider for information on journalists. Industry associations may have data for the segments they are serving. For mass audiences, you can do a profiling and segmentation study through a market research agency, or do a demographic analysis based on existing statistical data, from the Philippine Statistics Authority, for example.
Psychographic information can come from audience analytic tools and social media, as well as surveys, in-depth interviews, and focus group discussions. There are service providers that can combine social listening with deep audience analytics to provide you even audience behaviors.
Knowing audience behavior is an integral part of the market segmentation process for marketing professionals. Segmentation can be done based on spending habits, purchasing habits, and brand loyalty, for example. For PR practitioners, this kind of segmentation can also be done, but based more on your stakeholders' behavior toward you. For instance, you may group your stakeholders into three: allies, neutrals, and rejectors. You may also classify them based on their level of influence or power and their level of interest in your organization, your project, or your cause. These can help you make better decisions in terms of budget to allot, time to spend, and amount of effort to exert on specific individuals or stakeholder groups.
Beyond talkies and gifties
SO now that you know your stakeholders better, you are ready to start a relationship—assuming that your stakeholders actually want one with you. Let's assume that you have gotten your foot in the door and can now proceed with your communication and engagement action items. You do a courtesy visit to a newly elected local government official. You exchange numbers with them. You come bearing gifts on their birthdays and every other occasion on the calendar (do be careful with the kind of gifts you give to public officials—you don't want to place both you and them in a tight spot). So you're besties now. Now what?
For some types of relationships, tactical approaches are enough for relationship-building. For media relations, for example: engagement is largely tactical in nature. For mass audiences, strategic campaigns are best. For government and community relations, the approach should go beyond being a glorified liaison officer and should be more programmatic. Relationships, after all, are hard to pass on or turn over to another person. What if you resign or retire? Or the elected official is no longer in power?
An institutional approach needs to work hand in hand with personal relationships so that the effects can be transferable and sustainable. It's not enough to just be on friendly terms with your stakeholders in government or in the community. Have programs in place—programs that help uplift the lives of community members, that live up to your organization's good governance commitments, that promote social good.
We should learn to go beyond the superficial with our relationships with our stakeholders. As PR practitioners, we can do better and be better by aligning our relationship objectives with larger goals.
CommuniTalks 2022
IPRA Philippines will be staging its first CommuniTalks event this year titled "Sonic branding: the power of sound in communication" on February 22. It will feature Mike Constantino, Founder and CEO of sonic branding and audio marketing agency Homonym. He will talk about the power of music and sound in building a brand, communicating an advocacy, and eliciting emotions to drive PR and marketing strategies. Watch out for more details on this space.
PR Matters is a roundtable column by members of the local chapter of the United Kingdom-based International Public Relations Association (Ipra), the world's premier organization for PR professionals around the world. Abigail L. Ho-Torres is AVP and Head of Customer Experience of Maynilad Water Services Inc. She spent more than a decade as a business journalist before making the leap to the corporate world.
We are devoting a special column each month to answer our readers' questions about public relations. Please send your questions or comments to askipraphil@gmail.com.
Image credits: Tirachard | www.freepik.com