FILIPINO entertainment producers and executives continue to raise our flag wherever they are based. Take for instance Walt Disney's Asia Pacific senior vice president Jay Trinidad and independent US based movie producer Arsy Grindulo.
Many are happy that Disney's premier streaming platform is now available in the Philippines. Disney+ was recently launched and its massive entertainment content is now available for subscribers.
Included are titles under Marvel Studios, Disney Animation, Walt Disney Studios, Pixar, Lucas Films, National Geographic and select titles from 20th Century. Even Asian entertainment content like concerts are easily accessible now.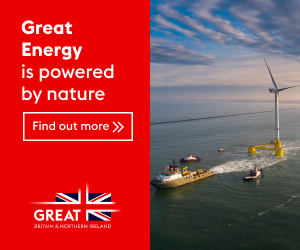 Trinidad led the Philippine launch of this highly anticipated streaming platform.
"It's my utmost pleasure to celebrate this wonderful occasion with my kababayans. I am so excited that many in our country can now access Disney's incredible collection of entertainment content—from beloved classics to modern blockbuster hits, Disney+ titles can be enjoyed in just one click. Also, the platform upholds many time-honored Filipino values that continue to help shape the core of the younger generation."
As a young man growing up in Manila, Trinidad recalled that he would go through traffic to go to a relative's house just to be able to watch his favorite Disney movies, which were available on VHS tapes at the time. "Because of how life and technology have evolved, streaming allows many families to watch whatever they want anytime, anywhere, even while stuck in traffic," he shared.
Trinidad has over 15 years of experience in technology and the consumer sectors spread through his stints in Taiwan, Japan and the United States. He has indeed come a long way from the three-year-old boy who was in awe when he visited Disneyland for the very first time.
HIGH HOPES FOR NEW PRODUCER
Arsy Grindulo has been living in the United States for more than 30 years, and he describes himself as an accidental producer.
"Finance is my turf but life offers us many surprises and from time to time, we take a detour and explore something new. In 2018, I was introduced by a colleague to his son-in-law who just tucked in a degree in film, and he asked me to read his screenplay Ascencion. I got hooked with the science fiction narrative and it got me started as a producer," he said.
After learning the ropes, and knowing the nitty-gritty of film production, Grindulo gathered his sources and carefully selected the new members of his team and started the groundwork for a material, titled A Mermaid for Christmas. "It's a feel good movie for the entire family, especially for the Filipinos who perhaps are the earliest to celebrate the festive season of Christmas. Both the theme and the narrative are universal and I'm quite confident that it will be one of those feel-good movies we'd love to watch over and over again."
Grindulo shared that he'd love to come to Manila next year and explore possibilities about producing a movie with local creatives and artists involved. "There are so many amazing talents in the Philippines that only need a bigger push and good breaks. I hope to open a few doors for them, especially if this movie becomes successful and makes money."
A Mermaid for Christmas stars Hollywood actors Kyle Lowder and Jessica Morris. Lowder was part of the hit series The Bold and the Beautiful and Days of Our Lives, while Morris was the breakthrough star of the movie The Wrong Teacher. A special red-carpet premiere in Manila will happen tonight before the cinema release of the movie tomorrow, December 7.