One writer I deeply admire is Frederick Buechner, a novelist and a theologian. In one of his books that I keep, he advises us to reserve a special room in our heart: "The name of the room is Remember—the room where with patience, with charity, with quietness of heart, we remember consciously to remember the lives we have lived."
I know one person close to me who has the wondrous gift of remembering. It's Aurit, my wife. For some time now she has been regaling her siblings with anecdotes about their common past posted on their online family group chat. Occasionally, three of her siblings would enrich the narrative by adding their own respective recollections.
The thread is quite informative and helpful because the followers are getting a better idea of who's who in the extended family tree. Some of my wife's trivia and remembered incidents are funny, others are revealing, and once in a while she peels off scabs of painful memories that nobody dares to comment on.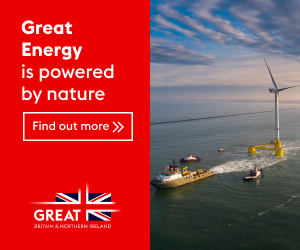 The recent passing of three elderly aunts set my wife off to dig up more memories than usual. As the eldest in her immediate family, she had more vivid memories of them than her younger siblings, who hardly knew the said titas.
Most of her postings are meant to refresh memories of their childhood days in their hometown in Nueva Ecija. Descriptively written, they evoke nostalgia for an era or a way of life that has now vanished or been forgotten.
Judging from the increased number of "likes" and "seen" in the wake of her postings, the members of her extended family have been lapping them up. Surprisingly, even young nieces in the US and Japan have been following her micro stories. Come on, no one can resist a juicy "maritess" narrative. As they say, "gotcha!"
I keep telling her to gather all her postings and put them into a book, print it privately and distribute it to all the living members of her immediate family so that succeeding clueless generations will get to appreciate their family history better.
Admittedly, I'm no neuro scientist but I suspect that by her act of remembering, my wife, now in her 70s, is able to maintain the health of her mind. Her detailed recollections of the past, some of which she never tires of telling me over and over again while sipping our coffee early in the morning, are not only keeping dementia at bay, but the repeated telling of hurts in the family have a healing effect on her.
Distance from those incidents provides her a window to look at them from afar and her constant retelling of them is like filling the cracks with glue, an example of the Japanese concept of kintsugi, the Japanese art of repairing broken pottery by mending the areas of breakage with lacquer dusted or mixed with powdered gold.
This is probably what Nancy Slonim Aronie wants us to do when she wrote the book "Memoir as Medicine." The subtitle is "The Healing Power of Writing Your Messy, Imperfect, Unruly (but Gorgeously Yours) Life Story," and I think it says it all.
Speaking from experience, Nancy Slonim Aronie writes: "No shrinks, no pharmaceuticals, no comforting friendships, no exceptional partner [like the one I have] could come close to what writing my memoir did for my broken heart." A lot of books by great authors have shown that the writing of memoir is a therapeutic tool, and has benefited thousands of people.
Sometimes it can be good to live in the past. This is suggested by a research study entitled "Savoring the Past: Positive Memories Evoke Value Representations in the Striatum." The findings show that recalling positive personal memories increases or maintains positive feelings that promote better well-being.
But then again, write a memoir? Easier said than done. Many of us don't know how to write a memoir. We don't write, period.
The alternative is to speak it, or tell it. My late Tatang never wrote a single line of memoir. Instead he told us anecdotes. There was a time when he spent the whole night spinning stories about days of old to his captive audience of my two brothers and me. We were so fascinated; we didn't notice the coming of dawn.
When my mother died, my Tatang became more reclusive. One time, to draw him out of his shell, we decided to hold a birthday bash for him, but he just sat in one corner, in a dour mood. From time to time, he would mutter something about our late mother. His heart was clearly not in the room.
Then, casually, I asked him about someone I met who was an old classmate of his when he was a student at an agricultural school. When he heard the name, there suddenly was a spark in his eyes and he became more voluble, bright eyed and excited. Hearing him come alive, more and more members of my family became curious and gathered around him. For most of them, it was the first time that they heard him talk about his days as a government employee at the Bureau of Plants before the war and how he met my mother. Regretfully, no one remembered to record that moment.
Indeed, my Tatang appeared young and cheerful again as if transported to another time. What transformed him then? Did that act of remembering fire up the dormant neurons in his brain to release endorphins, the so-called happy hormones?
In an essay called "Memory and Imagination," a great memoirist, Patricia Hampl wrote: "Our capacity to move forward as developing beings rests on a healthy relationship with the past."
The key word is "healthy" and while good memories make us happy, what about painful memories? How can recalling help heal old wounds?
It turns out that while the brain is particularly good at recording bad memories, these are not permanently locked into the brain's memory banks, as we once thought. The book "The Archeology of Mind: Neuroevolutionary Origins of Human Emotions" tells us that "reliving traumatic moments again in a condition of safety can help a person disconnect the memory from the painful 'alarm' mechanisms that are the source of so much discomfort." It means that it is within our capacity to reframe rifts and hurts that have affected us for many years, so they no longer have a dispiriting hold on us.
So, starting now, get a pencil and an unused notebook, or sit in front of your old computer and start writing what you can still remember about your past. It does not matter whether or not your memoir is ever published. It's the telling, and being heard by someone else, that matters. This is what keeps my wife going, knowing that there are people interested to read her narratives.
Best of all it could be a restorative, enlivening journey for you personally. It will help you view life's hurts in a different way, liberating you to flourish and thrive.