IN his most recent piece on Russia's war of aggression in Ukraine, Lito U. Gagni echoed Russia's statements, accusing "the West," Germany in particular, to have done nothing to promote and advocate for peace. The contrary is true: Over many years, Germany, in the framework of the Normandy Format, has intensively—and across all political levels—worked towards a peaceful resolution of the conflict in Eastern Ukraine. At the same time, such processes can only be successful if every stakeholder is willing to negotiate.
Furthermore, Mr. Gagni seems to have overlooked the aggressive statements made by Mr. Lavrov—statements that unmask Russia as the aggressor and warmonger. After Russia's invasion of its neighbor country, thus bluntly violating international law and the sovereignty of Ukraine, after bombing schools and hospitals, killing thousands of civilians, forcing millions to flee to other countries, Mr. Lavrov now even demands a change of government in Ukraine. All this shows Russia's most profound contempt for democracy and the sovereignty of Ukraine. Russia denies Ukraine and its people the right of self-determination and sovereignty. Against this background, it is obvious that we, the international community, must stand in solidarity with Ukraine, and support the country and its people in its defense against Russia, the aggressor. Mr. Gagni also might have overlooked the fact that it is Russia that is responsible for the occupation of the Crimean peninsula in 2014. He might have forgotten that it was Russia that started a full-fledged military invasion of Ukraine a few months ago. Let us be clear: There is no justification whatsoever to Russia's war. The place to sort out conflicting positions is the negotiating table, not on the back of hospitals and schools that are being turned into military battlegrounds by Russia.
For the Philippines, Russia's war against Ukraine might seem far away. However, Russia tries to eradicate the rule of law and the international rules-based order —an order that ensures peace, an order that protects states, which might not have the means to protect themselves from the risk of being attacked and invaded by another state. Everyone who defends and agrees to Russia's aggressive war possibly forgets that this attempt to eradicate the international rules-based order, international agreements and conventions might encourage other regimes to copy such a behavior. Supporting Ukraine means promoting and advocating peace in the world.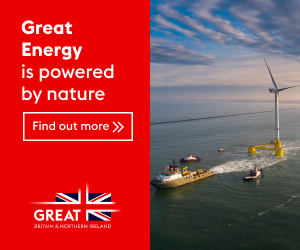 Russia's unprovoked and unjustified military aggression against Ukraine has disastrous consequences not only for the Ukrainian people. They can also be felt here in the Philippines. By destroying agricultural and transport infrastructure and equipment, and fuel storage, as well as mining the agricultural land and rendering the Black Sea a no go zone, Russia is undermining long-term food production in Ukraine as well as exports and trade. Globally, Russia's actions prove that food and energy are used as geopolitical weapons—disregarding lives and livelihoods of people and impacting on the most vulnerable countries, especially those depending on food and fertilizer imports.
The only way to stop the aggressions of Russia is to stand together united and never accept such aggressions, to condemn and internationally isolate the aggressor, to do everything we can to end the bombings and killings in this aggressive war.
Anke Reiffenstuel
German Ambassador to the Philippines