TOP Class: Rise to P-Pop Stardom is the biggest, newest, and most interactive talent reality competition in the country. It has just been launched and is now being shown simultaneously over many leading platforms including the TV5 free channel and KUMU, with regular updates on Facebook, Instagram, Twitter, TikTok and YouTube.
Most excited is Cornerstone Entertainment top honcho Erickson Raymundo, who shared that this new show is by far the most advanced talent search and reality contest ever in the country. "We are all excited for this game-changing partnership our company undertook with TV5, Cignal Entertainment and KUMU to look for the all-around and most promising young male performers we can launch across various areas of entertainment."
During the recent launch, the 30 finalists who passed rigid auditions in voice, dance and movement, multi-level talent auditions over the past few months, were introduced to the media and the public in a grand presentation at the Glorietta Activity Center in Makati City.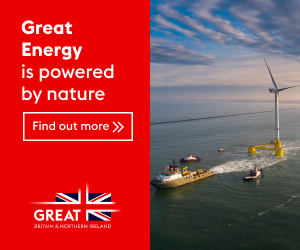 Some of the standouts looking as early favorites are Chase Peralta of Katipunan, Gab Salvador of Batangas, Jai Gonzales of Mandaluyong, Lex Reyes of Bulacan, Denver Dalman of Cebu, and Matt Cruz of Bicol.
Adding glamor and glitz to the occasion was the presence of the mentors' circle that included KZ Tandingan for voice, Brian Puspos for dance and movement, and Shanti Dope for rap. Also present were celebrity hosts Catriona Gray, Yukii Takahashi and Albie Casiño.
Asked what advise she'd give to the hopefuls, Gray was quick to say, "What I'd tell them is something we hear often in pageantry, but I'd tell them to simply be true to who they are, to be themselves so what they can offer will come out naturally and they'll be able to stand out and shine."
We also got to know the Houston-based dance master Brian Puspos, who told us the mentors are coming in only after the finalists were selected by a different panel of judges. "I am very excited to be part of this new show. I appreciate they flew me in to join the other mentors in guiding these amazing talents to optimize their skills so they can reach for their stars." Puspos performed a solo dance act during the launch that delighted the crowd.
Then there is music artist KZ Tandingan who continues to reinvent herself every time we see her. "I am honored to have been selected to mentor these boys that are teeming with their many talents. I am assigned to look into their respective gifts of voice and how they can improve as the competition gets tougher each week. I have to remind myself, too, that this is not just a singing competition, so I have to always look at the bigger picture—they should not just be good singers, that they can be great performers someday after their talents are polished," she explained.
Rap sensation Shanti Dope agreed with Tandingan. "We are here to select the all-around performer. Like I can mentor them in the skills needed to be good rap artists but I am pretty sure that there is more to be discovered in these boys."
Let's see how these mentors will push the hopefuls to rise to the top of their class.