While Filipino entrepreneurs are known for their resilience, passion, and hardwork, the pandemic has truly tested their patience, creativity, and ability to adapt to the changing norms.
Fortunately, Globe myBusiness, together with 12 business leaders from the elite Entrepreneurs Organization (EO) of the Philippines, launched a business consultation caravan to help micro, small, and medium enterprises (MSMEs) cope with the challenges brought by the current global crisis.
Ernest Cu, president and CEO of Globe Telecom, formally welcomed local entrepreneurs to Saludo SME: Para sa Bagong Bukas, an online series that will help business owners be digitally equipped and connected amidst strict community quarantine rules.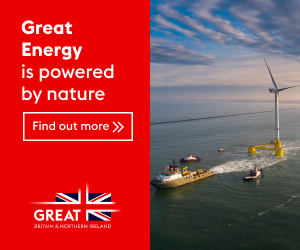 "What we would like to do is offer a lot of help by way of advice and by way of services that will help these SMEs transform into the new reality," said Cu.
He also emphasized that this initiative aligns with Globe's overall mission of making families' dreams come true, helping businesses flourish, and creating a nation that's admired.
"This long-term goal for Globe has really driven us to continue building out a network, learn from our experiences in helping our SMEs, and by seeing what services we can apply or give to them in a very cost-effective manner, similar to what we use at Globe."
On the other hand, Jaime Augusto Zobel De Ayala, chairman and CEO of Ayala Corporation, shared his thoughts about the significant economic contributions of SMEs, during the said Globe myBusiness' Facebook live stream.
"The statistics in the Philippines are phenomenal. SMEs account for 99.5% of the whole registered business in the country, 63% of total employment, and 35% of our national GDP. Your community is absolutely vital to the success of our country," Zobel de Ayala stressed out.
Furthermore, he explained that these numbers are a testament to the power of entrepreneurs, who have been providing services and products to the community.
"This business consultation caravan is just one of the many projects that Globe is launching to support your many needs at this point in time."
Zobel de Ayala also pointed out the timeliness of Globe's initiative, which coincides with the SME Day and Week on June 27 and the second week of July, respectively.
The roster of business consultants who participated in the said consultation caravan includes Jay Ong, director of Table Group; Sheree Gotuaco, CEO of stylist in Pocket Technologies; Steve Benitez, CEO of Bo's Coffee; Hanky Lee, innkeeper of The Henry Hotel; Carlo Buenaflor, general manager of Bigg's Diner, Anton Gonzalez, president and director of Planet Sports Inc; Gab Perez, founder and president of Privato Hotel Group; Ryan Tan, president of Navco eCommerce; Audrey Uy, vice-president of Bizu Patisserie, Atticus King, managing director of Victoria Court; and Kerwin Tansekiao of Jimini Foods Group.