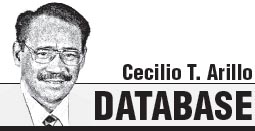 ISN'T it unusual that the two most powerful committees of the Senate have thoroughly targeted resigned Philippine National Police chief General Oscar Albayalde for demolition for a crime that happened six years ago, or during the regime of President Benigno "Noynoy" Aquino III?
What took the two powerful Senate committees so long to bring the issue out into the open?
What took them so long to investigate the 13 policemen and why was the probe timed on the third year of President Duterte's term while the Yellow campaign against the President was in motion here and abroad?
Is Albayalde just a collateral target to bring down Duterte as the principal target?
Why was he and the 13 other policemen not investigated, charged with crimes and ousted during Aquino's time?
These are legitimate questions, and officials concerned must give credible answers, particularly those with presidential ambitions.
The crime imputed against Albayalde is about drugs, a very popular and sensitive issue that Duterte successfully eradicated, and sent to jail a member of the Senate, which made him very popular.
The powerful Senate Committee on Justice and Human Rights has jurisdictions, to wit: All matters relating to the organization and administration of justice, civil courts, penitentiaries and reformatory schools; probation; impeachment proceedings against constitutional officers and other officers legally removable by impeachment; registration of land titles; immigration and naturalization;
The implementation of the provisions of the Constitution on human rights; and all matters pertaining to the efficiency and reforms in the prosecution service (Rule X, Section 13 [15]).
The Committee on Accountability of Public Officers and Investigation (Blue Ribbon) has jurisdiction on: All matters relating to, including investigation of, malfeasance, misfeasance and nonfeasance in office by officers and employees of the government, its branches, agencies, subdivisions and instrumentalities;
And implementation of the provision of the Constitution on nepotism; and investigation of any matter of public interest on its own initiative or brought to its attention by any member of the Senate. (Rule X, Section 13 [36]).
Headed by Sen. Richard Gordon, the two committees recommended the filing of anti-graft and anti-drug charges against Albayalde and 13 of his former subordinates who allegedly tampered documents and evidence following their November 29, 2013, operation in Mexico, Pampanga.
These were serious crimes that happened six years ago during Aquino's term. Why were they not investigated and put to jail then?
The probe on Albayalde created more questions and convoluted answers.
Worse, Albayalde and the rest were subjected to prejudgment of guilt before the Gordon Committees announced their findings to the media.
To reach the writer, e-mail cecilio.arillo@gmail.com.