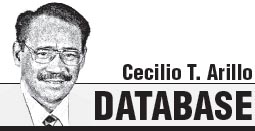 Part Six
Ninoy was prayerful
THAT the February 1986 Edsa events added up to a miracle or to a revolution is, therefore, an incorrect and untenable assertion.
Given the lack of a certifiable miracle in his name, Ninoy cannot be canonized or declared a saint. What about beatification? Can Ninoy merit the title "blessed"? Well, did he freely live a life of virtue? Did he take a vow of poverty, practice self-denial and humility? Did he, in brief, possess what Woodward prescribed as a demonstrable reputation for holiness?
Apparently, not until he was detained to face trial on criminal charges did he become prayerful. But even then, he was not repentant. And finally, given his widow's hatred and vindictiveness against the Marcoses, he was also not willing to forgive.
The distinguished English author-novelist George Orwell was right when he recommended skepticism, in reference to candidates for canonization: "Saints should always be adjudged guilty till they are proven innocent."
Santo politicus
Lacking miracles, Ninoy may yet ascend to beatification or canonization, via the Vatican's wide-open political backdoor. He may lack miracles, he may lack the beatific virtues, but he does not lack influential sponsors.
Pope John Paul II in January 1983 officially promulgated a radically simplified process of making saints, which did away with the six-century-old system of legal dialectics. Before, canon lawyers subjected a "cause" (sponsorship of a nominee for canonization) to years of meticulous investigation and argumentation that left no aspect of a nominee's life and deeds undiscussed.
The journalist and religion specialist Woodward viewed the 1983 changes as having done away not only with the canon lawyers' rigorous cross-examinations, but with the canon lawyers themselves altogether. Instead, the task of ascertaining the qualifications and lack of disqualifications of candidates was entrusted to biographical historians.
Woodward was particularly suspicious of the Opus Dei, the secretive, ultra-orthodox personal prelature of the late Jose Maria Escriva de Balaguer, which boasts of over 77,000 mostly wealthy and influential priests and laymen worldwide, including the Philippines. The Opus Dei, using its network within the Vatican, got Escriva beatified in May 1992, just short of 17 years after his death in June 1975. The speed record in canonization was posted in 1925 when the Carmelite nun Therese of Liseux was canonized just 28 years after she died of tuberculosis at age 24.
Under the new system, a local bishop in the Philippines can gather tons of Ninoy-worshipping "histories" to support the canonization of Ninoy. If the historians in the Vatican's Congregation for the Causes of Saints feel that the "evidence" is insufficient or vague, they could ask for more "facts" from the originating bishop, until the dossier gets impressively voluminous. The system is virtually closed to outsiders, particularly to those who wish to testify against a candidate. This led Woodward to remark: "This leaves the powerful and influential group might manipulate this process… for the benefit of an unworthy candidate." Heaven forbid!
It would also hearten Ninoy's sponsors to know that the Vatican has almost perfected mass-production techniques in beatification and canonization.
In Woodward's estimation, Pope John Paul II is "the most political of modern popes," having canonized a total of 482 Saints of the Church and beatified 1,338 in the 26 years of his papacy. His successor, Pope Benedict XVI canonized 45 saints and beatified 843 "blesseds" during his short reign as Pope from 2005 to 2013. The trend continued before this book (The Marcos Legacy) went to press. Pope Francis currently holds the record for canonizing the most number of saints (885) in just his four-year pontificate.
Pope John Paul II had also opened another category for Catholics and other Christians who wish to elevate their dear departed to a rung considered to be just three steps lower than that of the saint: the honorific martyr (above whom is the official martyr, the blessed and the saint). Bishops worldwide are also asked, what Woodward reported, to contribute worthy names to a new martyrology for the church's third millennium, a list of faithful men and women in the 20th century who witnessed with their lives to the lordship of Jesus Christ.
However, given the observation that it was not for his religious faith or practices that Ninoy was killed, Ninoy would still not qualify for inclusion even in just this list of honorific martyrs. But this detail would likely not appear in his biographies or histories. His sponsors may yet settle for this route, to the regret of those in heaven, whose repose might thereafter be threatened by privilege speeches and exposes.
To be continued
To reach the writer, e-mail cecilio.arillo@gmail.com.