IF there's any one thing that I will remember about my recent trip to Budapest, the capital of Hungary, it is the music.
For one full day, we managed to listen to a classically trained opera singer sing two arias as we stood, besotted by her strong and lyrical voice at the Hungarian State Opera, or listened to the powerful tune hammered out by a young Japanese pianist, Ason, at the Franz Lizst Academy of Music, followed by the graceful piano stirrings of Panni Hotzi, a graduate of the academy.
Of course, that's not to say, it was a classical music diet the entire time. As we cruised on a speedboat down the Danube, it certainly wasn't Johann Strauss's "Blue Danube Waltz" playing, but AC/DC's "Highway to Hell" blaring over the boat's speakers.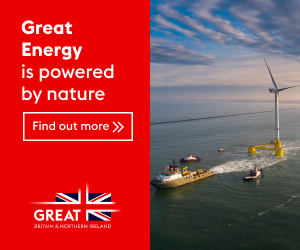 Then by the evening, as we ate our dinner, we were serenaded by Sinatra, which the resident pianist tinkled out on his keys, then followed it up with show tunes.
Young or old, gregarious or graceful, classic or modern—the music that surrounded us, tickled us and enthralled us is a story of Budapest itself. It is a heritage city teeming with Unesco sites but is able to blend their age-old wisdom with the new and efficient.
It is a city respectful of tradition, heirloom arts and culture, but knows that modern science will help push the economy to the next levels of prosperity. It has a quick, uncrowded mass-transport system that thunders out of antiquated but still properly maintained terminals, historic thermal spas that bring modern therapeutic relief to old-folk ailments, and traditional food delicacies like the kürtőskalács (chimney cake) and  Mangalistsa pork sausages that exist alongside excellent fine-dining cuisine in restaurants listed on the Michelin guide.
As beautiful and breathtaking as Budapest is, it is impossible to list everything that contributes to the city being one of the most popular in Europe these days. But here are things to do if one has 48 hours with the Magyars:
Danube River Cruise—If one doesn't have time to go on foot and travel around the city, a trip by speedboat down this most important of European rivers, is an excellent way to see the sights. A 15 to 20 minute ride will bring visitors up close to the underbelly of the Chain Bridge, one of the oldest suspension bridges; the Parliament building, considered one of the most beautiful in the world; and a tinny view of the Liberty Statue, built after the Russians liberated Hungary from the Germans; among others. (For trips, https://dunarama.hu/)
House of Parliament—Erected over 17 years beginning 1885, the Parliament building's façade evokes Gothic touches, while its interiors, including the ceiling, were designed in the Renaissance style. The Hungarian National Assembly continues to use the building for its meetings.

St. Stephen's Basilica, named after the first king of Hungary, is framed by two belltowers; Elderly gentleman hang out, reading their newspapers after taking a dip in the therapeutic waters of the Széchenyi Thermal Bath; and Inside the main session hall of the Parliament Building, while outside, cigarette holders as lawmakers indulge their smoking vice.

The Great Market Hall (Nagycsarnok)—Built in 1897, this most beautiful of all Budapest market halls continues to hum and buzz with activity, attracting locals and tourists alike to its stalls teeming with Hungarian paprika/pepper spread, whole goose and duck livers, sausages, wines, chocolates and souvenirs. It is incredibly inexpensive—a 600-gram fresh goose liver is just €17 (P1,020), which is enough to serve about 10 to 12 slices of foie gras for flash-frying.

Hungarian State Opera—Even if you're not a fan of opera, a visit to this building is a must. Designed by Miklos Ybl, a leading figure in Hungarian architecture, the
neorenaissance building has interesting pockets of spaces, such as elegant rooms for socializing, dark furtive corridors where lovers in a bygone age would meet and kiss, a balcony with chubby cherubs who look out into the city. But if you are an opera nut, check out http://www.opera.hu/programme for their schedule.

The steaming waters of the Széchenyi Thermal Bath is the largest and oldest in Budapest, with two underground springs feeding 18 pools; The Elisabeth Bridge at night. It was completed in 1964 and connects Buda and Pest in the narrowest part of the River Danube; Hungarian paprika in all forms is sold at the Great Market Hall, the largest and oldest indoor market in Budapest; and Inside the main session hall of the Parliament Building, while outside, cigarette holders as lawmakers indulge their smoking vice.

Szechenyi Bath—Two underground springs feed into the 18 pools that are located all over this largest of spas in Budapest. It was freezing when I visited the spa, but a 15-minute dip into one of its steaming pools, helped kick up my energy level for the day. The spa's waters are considered therapeutic, with physicians actually prescribing regular dips to patients suffering all sorts of ailments from rheumatism, arthritis, orthopedic conditions and the like. On its own, the spa is an architectural marvel in the
neobaroque design.

Saint Stephen's Basilica—Named after Hungary's first king, Stephen, whose right hand supposedly rests in its premises, the basilica features two bell towers. The structure was completed in 1905 and designed in the neoclassical style by Ybl, the same architect of the Hungarian State Opera. At the time of my visit, the square across the basilica featured a Christmas fair, which featured a unique array of yuletide décor handcrafted by local artisans.
Pierrot Café—I felt so at home in this restaurant, which was cozy and intimate, with a Budapest waitstaff who could speak Filipino. (The guy worked on a cruise ship and had many Pinoy friends so he mouthed off: "Kumusta, pare?" "Pagulong lang, pare!" once he found out four of us were from the Philippines.) The restaurant has reportedly been a major culinary landmark for 35 years, offering contemporary dishes based on Hungarian traditional cuisine, and is consistently on the Michelin Red Guide. I was quite happy digging into my duck leg confit, quietly humming to the Sinatra tunes being played by the resident pianist.
Other top-notch dining options are the Urban Betyar restaurant, which has a gallery downstairs (https://www.urbanbetyar.com/en/), the Alabardos Restaurant in Buda Castle (http://alabardos.hu/?lang=en)  and the Gundel restaurant, with its Hungarian specialties (https://gundel.hu/en).
Budapest is everything I wish Manila would be. A city that cares for its traditions, but not content to be clinging to the past, it drives continuously forward to more progress and development. Because for a city to truly power into its future, it needs to look into its past for inspiration and courage.
c.
Image credits: Ma. Stella F. Arnaldo