The government will soon roll out interventions to help exporters of Cavendish bananas meet food-safety standards set by foreign buyers such as China, according to the Bureau of Plant Industry (BPI).
BPI Plant Product Safety Services Division (PPSSD) chief Malou de Mata told the BusinessMirror the agency is currently preparing training programs to educate exporters about pesticide-residue limits.
The government decided to assist exporters, after China started suspending traders who delivered bananas that contained Carbendazim, a fungicide used for fruits. The shipments had Carbendazim levels that reportedly exceeded Beijing's maximum residue limit (MRL).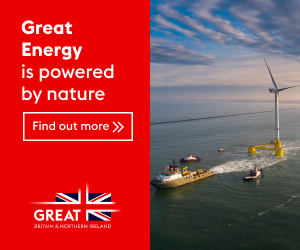 "Just this year, China has detected four shipments of bananas, which had residues of Carbendazim exceeding the 0.1 milligram per kilogram allowed by [Beijing]," de Mata said.
"China has more stringent quality and food-safety standards than the Philippines, whose MRL for Carbendazim is at 3 mg per kilogram," she added.
Training modules
De Mata said the BPI is preparing to conduct training programs on the different MRL standards implemented by different countries.
"Farmers know where their produce will go; they should also know the standards set by these countries," she said.
Smallholder banana farmers are the main beneficiaries of the training programs, as big plantations already have the capacity to address the problem, according to de Mata.
The BPI is also gearing up for the possible conduct of random pesticide-residue testing in local plantations before bananas are shipped to China.
"There should be monitoring. Not necessarily for all shipments, but residue should be monitored. Not only for the international market, but also for the domestic market," BPI Sanitary and Phytosanitary Section Head Laarni Mary S. Roxas said.
De Mata noted that mandatory pesticide-residue checking is already being conducted on mango exports to Japan under a bilateral agreement. However, she said it would be challenging to implement this on bananas, as it is "too costly."
"We can do it randomly. We will check residues, mostly from small plantations. Another problem is how we will organize these small farms," she said.
According to de Mata, the Department of Agriculture (DA) has already been allowed to send a team to China to gain insight on how banana exports are inspected.
For her part, Roxas urged the government to strictly implement Memorandum Order (MO) 40, or the "Regional Accreditation Screening Committee Members for Cavendish Banana Exporter Accreditation."
"We should always look at MO 40, in case there are lapses in the system," she said.
Banned
Currently, Roxas said 27 Filipino traders cannot export bananas to China, including four companies whose shipments did not meet the MRL standards of Beijing. Most of the traders were barred from exporting bananas due to the presence of mealy bugs in their shipments.
While the BPI is already assisting these traders, Roxas said the ban will stay until they implement measures to manage pests and address the overuse of pesticides.
After Carbendazim was first detected in the country's exports, de Mata said local plantations have been advised by the PPSSD not to use the fungicide.
"We have notified the plantations where the shipment originated to stop using Carbendazim," she said.
The BPI's Plant Quarantine Service Division, for its part, said it has sent a team to inspect banana plantations and packing facilities in Davao.
The two BPI divisions are required to report to China about the corrective measures they have implemented. China will evaluate if the measures are appropriate before the ban is lifted.
Roxas said the agency's Chinese counterparts were invited to visit the Philippines and inspect the banana plantations and facilities themselves.
Pilipino Banana Growers and Exporters Association Executive Director Stephen Antig told the BusinessMirror banana exports to China remain steady, despite Beijing's "rigid policies."
Data from the BPI showed that banana exports to China increased by 44.67 percent to 697,937.38 MT in 2015, from the 2014 figure of 482,441.04 MT.
However, Antig expressed apprehension that the country's share in the Chinese market for bananas could go to new players if local traders will continue to have problems with nontariff barriers, such as pesticide limits.
"Hopefully, through constant diplomatic discussions, this challenge can be resolved," he said.
"We just have to ensure that the bananas we export are of the best and higher quality. This means it should also be in accordance with Chinese food-safety regulations," Antig added.