The country's irrigation systems should be "retrofitted" to serve multiple purposes, making it more climate-resilient and investor friendly, according to an agricultural think tank.
Pablito M. Villegas, president and CEO of agricultural think tank Meganomics Specialists International Inc., told the BusinessMirror that dams should be "bundled" for multiple purposes, including irrigation, hydropower generation, domestic water use and flood control.
"Right now, what the government is doing is just the 'rehabilitation' [of dams], which is only in the context of saying the dams will work for agriculture. But when I say 'retrofitting,' it means dams should be bundled for multi-use of water resources," Villegas said.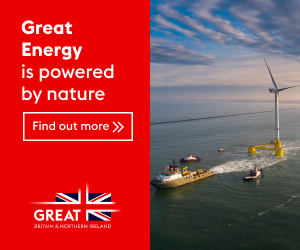 The expert, who is also a consultant of the National Economic and Development Authority on irrigation for food security, said doing so would promote water conservation and attract more private-sector investment in agriculture.
Water conservation
Villegas said some of the irrigation systems in the country still have not delivered their full benefits to farmers due to constraints brought about by the weather.
He cited some parts of Mindoro, where some irrigation systems could not provide water to all of its service areas.
"One [dam] in Mindoro has a service area of 6,000 hectares. But during the rainy season, only about 20 percent of the total service area can be irrigated, while during the dry season, it can only irrigate 2.5 percent," Villegas said.
"It's because during the rainy season, the area becomes flood prone, so most of the farmlands cannot be used for agriculture. During the dry season, there is simply no water supply," he explained.
This is where the flood-control feature of irrigation systems should come in, he said.
"During the rainy season, the system should collect the rainwater. When the dry season comes in, that's when we can release this water," Villegas said.
Coupled with watershed and river basin rehabilitation, Villegas said this could be a viable water-conservation and climate-resiliency strategy of the government.
PPPs and irrigation subsidies
According to Villegas, bundling water dams for multiple purposes can attract more public-private partnerships (PPP) for irrigation projects.
"There is no PPP for irrigation projects because there is no profit in irrigation," the expert said.
He explained that the private sector will only be interested in investing in irrigation systems when they can also be used for hydropower and domestic uses.
Attracting private investors in the construction of irrigation systems and water dams, in turn, would allow the government to minimize the funds needed and fast-track the expansion of the country's irrigated areas. The country still has a backlog of 1.5 million hectares in terms of irrigation.
It will also allow the government to partially subsidize the irrigation fees of farmers, he said.
"Subsidizing irrigation would be hard to do without draining the budget of the government. That would cost millions," he said.
"With the earnings gained from the hydropower and domestic water supply facet of the multipurpose dams, the government will then have funds to subsidize irrigation," he added.
NIA
National Irrigation Administration Spokesman Pilipina Bermudez told the BusinessMirror the agency currently has multipurpose irrigation projects, such as the Pantabangan Dam and Magat Dam.
"We have irrigation systems that can be used for hydropower. The Pantabangan and Magat dams are both a combination of hydropower and irrigation," Bermudez said.
While the NIA does have multipurpose irrigation projects, Villegas said it should be done in a programmatic approach, rather than a per-project approach.
However, Philippine Institute for Development Studies senior research fellow Roehlano Briones said feasibility studies should be done first to identify areas that provide opportunities to construct more multipurpose dams.
"Whether other areas would be suitable for such, given the condition of our watersheds, I'm not sure, but if proper feasibility study is done and there are selected areas where this can be done, then why not have such," Briones told the BusinessMirror.
Bermudez, for her part, said the NIA currently has 364 areas that can become potential hydropower plant sites. However, she said the agency is constrained by the Electric Power Industry Reform Act law, which disallows the agency to operate hydropower plants.
"What we do is we tie up with the private sector, so what we have are PPPs. We have one plant that is ongoing construction, it's in partnership with Aboitiz Power Corp.," she said.
Bermudez said the agency is eyeing more PPPs, specifically for megadams that the government is incapable of funding.
Meanwhile, incoming Agriculture Secretary Emmanuel F. Piñol earlier said the Department of Agriculture, under his term, will focus more on the expansion of small-scale irrigation systems.
Dr. Rolando Dy, executive director of the University of Asia and the Pacific's Center for Food and Agribusiness, said he agrees with this direction, as large irrigation projects are often too costly and have poor economic returns.
Briones, likewise, said the next administration should not discount large irrigation systems, especially if private entities are interested in investing in multipurpose dams.
Image credits: Nonie Reyes