Second of three parts
FILIPINO carriers have no problem competing with Middle Eastern airlines, especially since they have regained their footing financially. However, wrestling with giants that are backed by government funding will lead them back to the pit and the mire.
Generally, competition in the Philippine aviation sector is both intense and dynamic, as regulators had done a good job in providing consumers a wide range of choices in terms of air services. For example, a passenger going to London has at least 10 airlines to choose from —it all depends on his preference of route.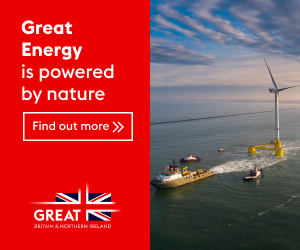 "There's a real competition happening in the airline industry.  There's no indication that the players are doing anticompetitive activities unlike what's generally perceived in the oil industry, whose players are suspected to be more a cartel than competing firms," Avelino L. Zapanta, an aviation expert, said in an e-mail.
Philippine Airlines (PAL) President Jaime J. Bautista agreed, saying that his company has always been pushed by the competitive market to improve its services.
"Competition in the airline industry in the Philippines is both intense and dynamic. We have a hotly contested domestic market, more competitive than in neighboring countries. Internationally, PAL and other carriers have carefully built up a long-haul network that is a major step forward for the Philippines's connectivity needs, though still a work in progress," he said.
Cebu Pacific Long-Haul Division General Manager Alex B. Reyes said the aviation market is generally well-served by different airline structures, benefiting the passenger in the process.
"Regulators have successfully encouraged an environment where consumers are given multiple options to choose from. The Philippines is also very well-served by both legacy and low-cost carriers," he said.
Both are competing with one another—domestically and internationally—and are competing with foreign carriers in many markets. Asia remains to be the top market that these two carriers serve, but the Middle East is one of growing sectors that the airlines want to tap.
After all, the Arab gulf is the top destination for overseas Filipino workers.
No guns, no glory
But competing with carriers from the United Arab Emirates (UAE) might prove to be too hard for both Philippine carriers. For one, their pockets don't have enough money to aggressively expand their network, and their arsenals are a little far off compared to the bigger guns of Middle Eastern players.
Filipino carriers are not well-equipped to keep pace with the growth of Arab airlines. The Philippine carriers fly with only a few long-range aircraft, while their Middle Eastern counterparts enjoy the leisure of having a long-range fleet that is one of the largest in the world.
Middle Eastern carriers, likewise, enjoy government backing, as alleged by many of their competitors—not only in the Philippines, but also in the US.
"The issue of government subsidy to UAE carriers is very real and has always been there. Even the American carriers have raised that issue of subsidy against the UAE carriers, which have been spreading their wings in the Americas trouncing the US carriers in the competitive arena," Zapanta said.
American carriers have been very vocal on their stance against Emirates, Etihad Airways and Qatar Airways, as they have allegedly received as much as $42 billion in subsidies from their governments.
United Airlines, Delta Airways and American Airlines, through the Partnership for Open and Fair Skies Coalition, has called on Washington to temporarily block new US-bound services of Arab carriers to protect them from the negative effect of an unfair market.
This is the same sentiment of Manila-based carriers, which said they are ready to compete against Middle Eastern carriers, but on one condition: the government should foster a healthy and competitive market.
"We can compete with any airline in the world so long as the playing field is level," Bautista said, noting that his airline has been competing with airlines from the US, Japan, South Korea, China, Australian and Europe for quite some time now.
Reyes echoed Bautista's statements, saying that his company is willing to work hand-in-hand with the government to ensure that there is a level playing filed in the market.
"Cebu Pacific welcomes competition, as it ultimately benefits our passengers. We continue to provide our services in the most efficient way we can, and work closely with the Philippine Civil Aeronautics Board, to ensure that we are competing on the same level playing field. We look to the Philippine government to promote the interests and further development of the Philippine aviation industry," he said.
Emirates, however, belied these claims, with Emirates Divisional Senior Vice President for Commercial Operations, Far East and Australasia Region Barry Brown challenging the company's detractors to review its financial health over the past few years.
"We have been, and continue to be, consistently transparent and open about our financials. Claims of subsidy and unfair competition are completely false and we have released a point-by-point, fact-based response that systematically disproves these allegations," he said.
'Worsened PHL carriers' weak position'
Today, with the added capacity that Arab carriers are soon to enjoy, Filipino carriers will have to be quicker to innovate in order to at least try to catch up with their Middle Eastern peers.
"Ideally the Philippine government should have done its duty to prevent a further skewing of the market and the competitive arena; that's a regulatory and public policy mandate. Now that unjustified excess rights were given to certain Middle East carriers, it falls on us, the airlines, to work harder," Bautista said.
The recently signed agreement between the Philippines and the UAE increased the maximum number of flights per week for each country from the current 28 flights to 35.
Zapanta explained that the result of the recent air talks is clearly a gain on the part of the UAE airlines.
"It aggravated the already weak competitive position of the local carriers. Simply, the UAE carriers can absorb any amount of increase in traffic rights because their airlines are selling virtually all their destinations beyond their bases, i.e., Dubai for Emirates and Abu Dhabi for Etihad, and that is over 150 destinations for both within the Middle East and beyond to Europe and the Americas," he said.
The expert added: "Our local carriers are selling virtually only Dubai in the case of Cebu Pacific and Abu Dhabi in the case of PAL. They cannot capture enough volume to fill up their current offered flights, for which reason no one wanted to operate the remaining unused seven flights a week."
This will also affect their immediate plans in a negative way, as consumer preferences tend to favor that of the Middle Eastern brands.
"It will affect their plans badly.  The UAE carriers will be able to offer more of the same, i.e., likely free overnight stopover in Dubai or Abu Dhabi and more connecting flights to destinations in Europe and beyond to destinations in the Americas, and in new widebody aircraft against the sardine-configured seats of Cebu Pacific and narrower seat pitch of PAL's.
Tourists love to stopover in these intermediate airports because they have much to offer in terms of experiencing modern airports in great cities like paradise that sprout out of the desert," he said.
Bautista agreed, saying that it will put pressure on almost all of its long-haul routes, as gulf carriers cater to markets outside their hubs.
"The recent air talks will put pressure on our new long-haul routes, especially Europe, Middle East and US or Canada east coast. We are set to launch new routes to Kuwait, Jeddah and Doha while building up our existing flights to Dubai, Abu Dhabi, Riyadh, Dammam, London and New York.  All these routes will be affected by grants of unjustified capacity to UAE airlines that serve these markets via their home hub airports," Bautista explained.
'Weaker bottom lines'
Furthermore, the financial health of local carriers are now at higher risks, as Middle Eastern airlines will soon eat up their marketshare.
"While, the Middle East is not the only routes local airlines are operating, the intensified competition will not help enhance their bottom lines. On the contrary it would negatively affect it, unless they are able to find other routes and markets to compensate the Middle East debacle," Zapanta said.
Given this, Bautista and Reyes could only hope for the best, and try to save what could still be saved from a phenomenon that they have been fearing for a while.
"We have to be extra nimble and innovative. They are greatly subsidized and protected from risk by regulatory shelters, domestic monopolies and government largesse," Bautista said.
To be concluded