FOR years now, I've been talking about disasters and calamities as the "new normal" that every Filipino must be able to anticipate and strategically prepare for—a reality of life that we can only address by harnessing an attitude anchored on "over preparation."
Now, it's time to turn our attention to an equally harsh reality—a bigger constant that most people have come to accept as a part of our daily existence, a never-ending headache that has yet to be figured out even by groups of people deemed responsible to take care of it—traffic congestion.
One wouldn't need to exert so much effort to explain how the Philippine traffic situation has gotten out of hand. In a recent study, the Japan International Cooperation Agency went public after it said that Metro Manila loses more than P2.4 billion a day to traffic congestion. The agency even went on to warn authorities and concerned agencies that this gloomy scenario may even result to a staggering P6 billion worth of losses a day come 2030 if no substantial strategy is carried out to address the problem soon.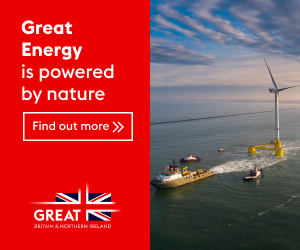 Everyone's on the losing end
From occupying the ninth spot just this January in the list of the world's countries with the worst traffic situation, the Philippines even sank deeper into the pit after it moved up to fifth place.
"Urban traffic congestion is a significant and growing problem in many parts of the world. Moreover, as congestion continues to increase, the conventional approach of 'building more roads' doesn't always work for a variety of political, financial and environmental reasons," Australia-based engineer William Zhang and senior lecturer at the University of South Australia wrote in a research entitled, "Alternative Solutions for Urban Traffic Congestion."
"In fact, building new roads can actually compound congestion, in some cases, by inducing greater demands for vehicle travel that quickly eat away the additional capacity. Against this backdrop of serious existing and growing congestion, traffic-control techniques and information systems are needed that can substantially increase capacity and improve traffic-flow efficiency."
Enduring the hit
It didn't help at all when the leadership of the Metropolitan Manila Development Authority recently came out with a statement advising the public to expect the traffic situation to only get worse in the next 15 years. This was rooted from the claim that the government can only start fully implementing the Metro-wide transport plan come 2030—a statement that only added to the disappointment of legions of Filipinos.
As I've written in a previous post tackling this issue, real-estate developers carry a huge responsibility to preserve and uplift the quality of life wherever they choose to build. Efficient master planning should be at the core of every developer's building strategy. Good planning is the best assurance for real-estate developers to retain and increase land and property values. Through this, they can sustainably and effectively attract long-term business, whether it may be through residential, commercial, or other forms of investments.
In Cebu, for example, the local government has begun collaborating with property developers to help minimize the impact of future developments to the existing traffic-congestion situation.
Over the past few years, the Philippines has successfully managed to create a global reputation for being one of the most consistent bearers of progress. However, all the efforts and the milestones attained to achieve this goal will only go nowhere if we won't be able to establish the appropriate programs to sustain the momentum that we've already enjoyed.
Studies have shown that urban congestion remains as one of the biggest threats to sustaining land property values and consumer interest. Real-estate developers have long acknowledged this fact, which is why they have started looking at Metro Manila's neighboring areas, like Bulacan and Cavite, among others, to host the next generation of central business districts, with the aim of helping decongest the National Capital Region. But until all of these developments are finally realized, we will still have to take part in the continuing drama—that is Metro Manila's traffic situation.