IN spite of all the criticisms leveled at the Philippine political class, you have to give them credit for their perseverance and focus.
August has already seen a wave of "nonpolitical" advertisements, apparently paid for by private citizens only interested in the future of the country. "Non-campaign" trips around the country are only to greet and meet with long lost friends and relatives. When we watch and listen to these politicians, everything is in great shape for the country and there is really nothing to worry about. And, of course, the nation is very fortunate to have these individuals looking out for the people.
It is all well and good to take an optimistic attitude, especially when someone is on the non-campaign trail for public office. However, to continually go before the people—the bosses if you will—and constantly say to them variations on "Don't worry; be happy" is insulting.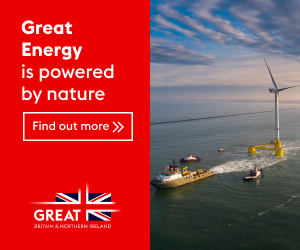 The closest we get to ever hearing about the real and serious problems of the country are general comments about long-term conditions, such as systemic poverty and economic growth that is not experienced by all the people. It comes down to statements like "I know there are too many poor people and that will certainly be my top priority."
But everyone knows that these are conditions that are not going to be solved in the near future. It is unrealistic in the short term. Further, there are more immediate situations that no one in politics wants to address. Nobody seems to appreciate the wisdom in the old saying, "Take care of the little things and the big things will take care of themselves."
Next week the second-quarter economic numbers are going to be released. We are not optimistic about those numbers for several reasons.
Agricultural growth in the second quarter was bad—there is no other way to characterize it. Agricultural production from April to June 2015 contracted by 0.37 percent, compared to the same period last year when production grew by 2.73 percent. Excuses as to why this happened are completely worthless.
Industrial production decreased 7.30 percent in June of 2015 over the same month in the previous year. This is particular negative, considering the data for May also showed a 7.3-percent decrease from 2014. Partly as a result, Metro Manila job hiring was flat with the same number of those getting jobs as those losing them.
Consumer confidence decreased to negative 16 in the second quarter of 2015, from negative 10 in the first quarter of 2015. The politicians' speeches are not making the people more optimistic. Business confidence was up from the first quarter, but down from the second quarter of 2014.
Residential property take-up of units offered under preselling in Metro Manila decreased by 38 percent in the second quarter from the same period in 2014, even worse than the 23-percent fall in first quarter of 2015.
If the second-quarter economic data comes in below expectations, remember which "noncandidate" has been speaking about that possibility and offering some solutions. The answer should be easy: none of them.
Image credits: Benjo Laygo