By Michael Matza | TNS
PHILADELPHIA—On his first papal trip outside Rome in 2013, Pope Francis rode a small boat in the Mediterranean to lay a wreath where scores of forlorn migrants had drowned seeking refuge in Europe.
"We have fallen into globalized indifference," he said above the watery graveyard near the Italian island of Lampedusa. "We have become used to the suffering of others."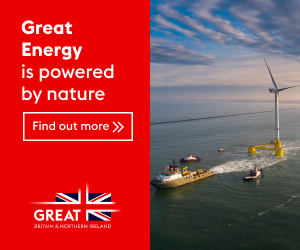 Then, he exhorted the world's leaders to respond compassionately.
For the man born Jorge Mario Bergoglio, whose grandparents and father emigrated from Italy to Argentina in 1927, defending the human rights of migrants and refugees is at the core of his papacy.
When he speaks next month at Independence Mall, the plight of desperate people on the move is expected to be a chief theme.
Details of his talk are under wraps, but simply the plan for a speech on the topic has energized Catholic immigrants and others— across the region and country— hopeful that the pontiff will use the bully pulpit of his historic visit to even more forcefully advocate on a frontline issue in America and the wider world.
"Francis sees the rise of nativist and antiimmigrant feeling as signs of a dangerous moment in politics, and his mission is to offer an alternative vision," said Austen Ivereigh, author of The Great Reformer: Francis and the Making of a Radical Pope.
His passion for immigrants includes a critique of rampant consumerism and concentrated wealth, which drive huge population movements. The pope's comments, Ivereigh said, speak to "the temptation for wealthy countries to raise the drawbridge."
He and other experts noted that Francis's predecessors in recent decades have spoken up for migrants. But for this pope, immigration is personal. Francis knows the pain and the hope of leaving one country for another, and the vulnerability of the migrant life.
"When he speaks about their human dignity," John Allen, associate editor of the Catholic-interest web site Crux, wrote recently, "it's not just a matter of social justice, [but] an homage to his ancestors."
As the eldest of five children in a family that was comfortable, but lost most of its wealth in the Great Depression, "Francis grew up on stories about how a family's stability can be wiped away in an instant by larger economic forces," Allen wrote.
It's a narrative that has resonated, including with immigrant communities, such as the one in Avondale.
"He is talking about immigrants and the mission of respecting and caring for those in need," said Rev. Frank Depman, pastor of Saint Rocco Catholic Church in Avondale. "Our parishioners feel it strongly because many [are immigrants] and sometimes feel forgotten."
Saint Rocco was created by the Archdiocese of Philadelphia to serve the language and cultural needs of its vastly Hispanic flock. It plans to send four busloads of worshipers to the pope's Sunday mega-Mass next month on the Ben Franklin Parkway. About 1,000 additional people will watch it live on a giant screen back at the Chester County church.
Another group with a keen interest will be patrons and supporters of the Aquinas Center, a South Philadelphia convent-turned-community center that strives to bridge cultural divides.
Filipinos, Thais, Cambodians, Vietnamese, Congolese, Mexicans, Hondurans and Guatemalans are among the 550 people who use the center weekly, director Bethany Welch said. The Latinos, she said, have "a profound feeling of connectedness" to Francis as the first pope from Latin America.
During the week leading up to the pontiff's visit here, the center will provide bunk beds for 45 Mexican immigrant "farmworker pilgrims" from Mobile, Alabama, Welch said, and will host hundreds of Vietnamese families for a marriage-enrichment course.
Always on message, the pontiff has spotlighted immigration on stages big and small. At the European Parliament in France last year, he said: "We cannot allow the Mediterranean to become a vast cemetery."
A month later in a quieter gesture, he sent Christmas presents to 2,000 immigrants at the Dono di Maria shelter near the Vatican. The gift packages included a card signed by the pope, postage stamps, a prepaid international calling card and a day pass for Rome's Metro rail system. On an even smaller scale, also around Christmas, the pope sent a letter to a group of teens at a Catholic immigrant-advocacy group in Arizona.
He praised them for rejecting "stereotypes" propagated "by people who only see in immigration a source of illegality, social conflict, and violence."
It was signed "Fraternally, Francisco."
"This pope has political capital. More important, he has an enormous reservoir of moral capital that he is not afraid to use, because in doing so, he actually replenishes it," said Demetrios Papademetriou, president emeritus of the Migration Policy Institute, a Washington think tank.
Papademetriou is a former adviser to the US Conference of Catholic Bishops, which in May visited America's Southern border and issued a report calling for the US immigration detention system to be dismantled. Some conference members hope the pope will address that issue during his time in America.
Papademetriou thinks the pontiff may also weigh in on the issue of unaccompanied-minor immigrants, and what to do about the 11 to 12 million living here illegally. But, while relentlessly advancing his cause, Francis "also is a pragmatic pope," Papademetriou said. "At the same time that he says, "Protect them, open your houses to them, we have a moral responsibility," there is also in his statements a skepticism. He says immigration is the least bad course for people who are poor, marginalized or oppressed.
"The way he handles the moral responsibility is absolutely stunning," Papademetriou said, "but there is also a significant dose of realism: What might we do [so that] people who migrate out of extreme need might be able to remain at home?"
Not everyone is charmed by what some pundits have called the "Francis effect."
After the pope's visit to Lampedusa (where hundreds more immigrants have since drowned), Fabrizio Cicchitto, then a senior member of former Italian Prime Minister Silvio Berlusconi's People of Freedom party, accused Francis of encouraging illegal immigration and said he should stick to liturgical matters.
Peter Pedemonti hopes he does not. Pedemonti directs the New Sanctuary Movement of Philadelphia, an interdenominational, faith-based immigrant-rights organization.
Working with Catholic parishes in Philadelphia, New Sanctuary is generating letters by immigrants that will be mailed to the Vatican next week. The writers will describe their plights with the hope that the pontiff might ask to meet them when he gets here.
"He has a reputation for actually reading and answering his mail," Pedemonti said. "We want to make sure he is hearing from the people— not just from [Philadelphia] Archbishop Chaput and elected officials."
Does Pedemonti worry that as a guest whose visit coincides with the collegiality of the World Meeting of Families, the pope might soften his tone?
"If you read the gospel, Jesus wasn't polite," Pedemonti said. "He was very challenging, and he called out the rich and the power-holders all the time."