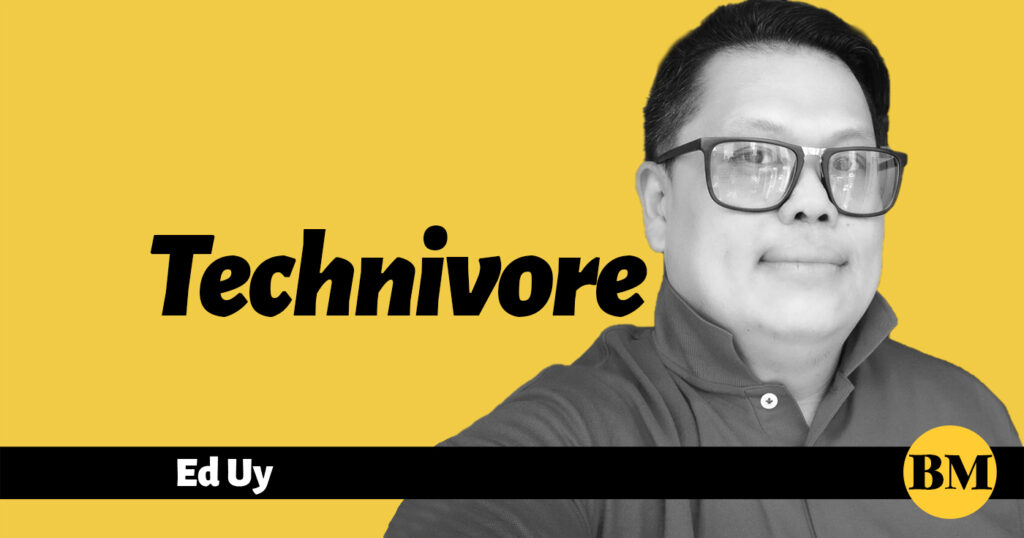 Throughout history, certain things have defied the passage of time and maintained their allure, transcending ever-changing trends. Just like the classic little black dress, denim jeans, leather jackets, and Wayfarer sunglasses, Marshall speakers embody an enduring charm that has made them timeless pieces in the music industry. With a legacy dating back to 1962 and a reputation celebrated by legendary bands and musicians, Marshall has become synonymous with quality, power and passion.
When I got the Marshall Acton II a few years ago, it ended my search of finding the best home speaker. It was just the right size for our room, it sounded amazing and remains one of my favorite showpieces next only to my toy collection.
This year Marshall released its Home Line Series III and I got the chance to review the new Acton III.
What's new and what makes it different? Does it sound better and, more importantly, is it worth the premium price tag?
While most of the recent Bluetooth speakers I tested were portable and rugged, the Marshall Acton III is meant to find more permanent spot in your home.
The Acton III is the smallest among the trio measuring roughly 10.3 x 6.7 x 5.9 inches and weighs 6.3lbs. It does look identical to its larger siblings the Stanmore III and Woburn III, and all of them resemble the company's iconic guitar amps.
It is still portable as long as you are taking it to a place where you can plug it in as it doesn't have a rechargeable battery. Marshall does have a separate line for portable speakers if you are looking for something you can charge and bring anywhere.
While staying true to the iconic design that speaks to the brand's heritage, the Acton III has a PVC-free build that comprises 70% recycled plastic and only vegan materials. The detailing of the speaker cabinet is excellent and if you like retro amp aesthetics you'll definitely fall in love with the design.
The script Marshall logo adorns the front grille and the only noticeable change from its predecessor is the slimmer brass strip on the front. The Acton III is available in three colors—black, brown and cream—so you should easily find the right color that suits your home's interiors.
Complementing the faux leather finish are the brass analog controls on the top. There are control knobs for switching between Bluetooth and aux sound source, infinite knobs for controlling the volume, bass and treble levels, a combination button-switch for track navigation; and a large power switch toggle that reminded me of those old-school switches which you flick on and off.
The controls look and feel excellent; press to play or pause, or push to the left or right to switch songs. The knobs have markings but no clicks, and glide smoothly from 0 to 10. Red LEDs light up the notches as you twist them giving you visual cues of the levels. It's convenient, if for example, you left your smartphone to charge in another room and way better than pushing buttons.
While it looks almost the same externally, there are a lot of improvements that happened within in terms of technology and sound. This includes the control logic, as well as arrangement and placement of drivers to achieve a wider stereo imaging. Marshall says that the reason it made a third Acton speaker is to accommodate a total re-engineering of its soundstage.
Behind the grille, it houses a 30W Class D amplifier for the woofer, and dual 15W Class D amps for the tweeters. These new tweeters are better angled to throw out sound upwards and outwards, while a new Dynamic Loudness system adjusts the tonal balance of the sound to ensure your music sounds brilliant at every volume.
This combination delivers stereo audio with a frequency range of 45Hz to 20KHz. Acton III is ready for the future of Bluetooth technology and has been built to deliver next-generation Bluetooth features the moment they are available. Over the Air (OTA) updates via the app ensure that the speaker will always be up-to-date with the latest software and features. This future-proof technology will deliver higher audio quality, while increasing streaming range and improving audio sync. It's compatible with Bluetooth 5.2 but unlike the Acton II, however, this doesn't have voice assistant access and since there is no mic you won't be able to use it as a speakerphone either.
There's a Marshall App available for both Android and iOS but it is kind of a mixed bag and is still a bit light on features compared to other speaker apps. I do like the adjustable EQ with bass and treble controls that also adjust the LED levels on the speaker. You can also access a manual, subscribe to a newsletter, and install over-the-air firmware updates. There's a Marshall Explore section that will direct you to a store and more information about other Marshall gear.
A cool new addition to the app is "placement compensation," a feature that helps you find the right spot for your speaker and adjusts the sound according to where the speaker is placed, for example next to a wall or near an edge.
So how does the new Acton III sound?
It may give off a retro vibe but it actually sounds more modern than it looks. The Acton III has something elegant, silky, and sounds more precise and clearer than its predecessor. The new drivers do offer a lot of improvement in terms of mids and treble, as well as a wider soundstage that make it a great home speaker. Whatever the music genre you love listening to, it will all sound amazing on the Acton III.
Is it worth the premium price tag?
The Marshal Acton III brings on a lot of improvement when it comes to sound quality, but may be a bit "bare-bones" compared to other speakers. There's nothing fancy here like, Apple AirPlay 2, Google Cast or even voice assist.
What you get, however, is a superbly built speaker that feels like the ideal size for most of people's homes and would look amazing on top of any book shelf or side table. Even when it's turned off, the retro design will definitely attract attention and once you turn it on, it will be pumping out great sound that will fill your room with good vibes. Those who prefer things to be simple will find it incredibly easy to operate, with on-speaker controls that are tactile and satisfying.
The only reason not to get this is if you already have an Acton II and probably want to level up to something larger like the Stanmore III (P25,990) or Woburn III (P39,990).
The Stanmore III boasts of an even broader soundstage and delivers the expansive and signature Marshall sound in a sleek home audio frame that can be displayed with pride in any area of your home.
The new and improved Woburn III, meanwhile, boasts a robust bass and a three-way driver setup that improves sound quality for both home theater and TV speakers. It has one 90W Class D amplifier for the woofer, two 15W Class D amplifiers for the mids, and two 15W Class D amplifiers for the tweeters. You can connect the speaker directly from your device using Bluetooth, RCA or 3.5 mm. Woburn III also has an HDMI input, which allows you to connect Woburn III to your TV for a uniquely Marshall viewing experience.
The Acton III is priced at P18,990 and are available at Digital Walker retail stores nationwide, its official website at https://digitalwalker.ph/, and online stores at Lazada, Shopee, and TikTok Shop. You can use the code MARSHALLBA to get ₱500 off the Marshall Home Line III.