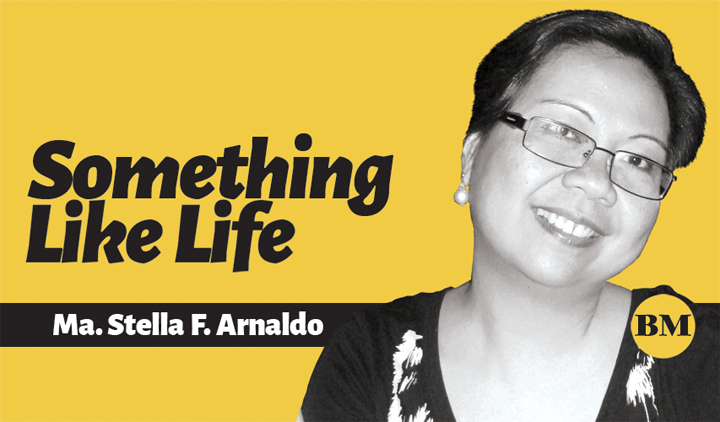 BEFORE there was Boracay, there was Sicogon Island.
Located some 13.3 kilometers away from Estancia, on the northeast coast of Iloilo, Sicogon Island had its heyday in the late 1970s to the 1980s hosting a high-end resort, visited by tourists from as far as Europe. I knew its owner, Ed Sarrosa, when he was president of the Negros Prawn Producers Association in the 1990s, and after our questions on the industry's problems, he would proudly tell us about his family-owned Sicogon Island Resort, painting a picture of a lush paradise that we salivated to visit.
The resort closed sometime in 1989 after 12 years in operation. "Maybe we were ahead of our time," says Dave, the son of the late Sarrosa who I met over the weekend,  after having finally made it to the island. "But we're happy that we finally found a good partner [in AyalaLand Hotels and Resorts Corp., or AHRC]," which is helping Sicogon regain its allure as a hot beach destination in the country.
After its success in Lio Estate in El Nido, Palawan, AHRC is similarly developing the 1,100-hectare Sicogon Island as a masterplanned tourism community, featuring commercial and residential establishments, including resorts, retail shops and a town center. With its own airport terminal and jetty port, the island is now accessible from Manila and, soon, other major tourist destinations. With responsible development at its core, Sicogon Island seeks to promote inclusive growth with the community through tourism.
Their flagship property is Huni Sicogon, a two-story, 52-room boutique resort located along San Fernando Beach, with a view of Islas de Gigantes from the shore. There is also a commanding view of Mount Opao, verdant with greenery, which is ironic since in Hiligaynon the name means "balding head."
The main draw is the island's creamy white beach and pristine azure waters. On the first day of our group's arrival, I was literally the only one swimming and lazing about on the beach. I swam in the early afternoon and the water was perfect. It was pleasantly warm and super clear, you can see straight down to your feet and the sea shells nestled in the sand. The sand is quite grainy so it's best to wear surf shoes if the soles of your feet are delicate.

Fortunately, the infinity pool provides a lovely alternative for those unwilling to take a dip in the open sea. Just four feet deep all around, it made me brave enough to do a few laps across it. There is also a foot-deep kiddie pool dedicated to your little ones' frolicking fun. (And after feeding the kiddies their snacks, send them off with yaya for their naps, so you Mommies and Daddies can enjoy buy-one, take-one cocktails at the pool bar at happy hour. Who says, you can't have it all?)
The rooms at Huni are designed with the usual simple but elegant aesthetic for which Ayala properties are known. A comfortable relaxing bed or two (or three! as in the case of family rooms) anchors the entire room in hues of off-white and brown, featuring wooden furnishings and trims, with a balcony that has views of either the mountain, the garden, or the sea and the pool. The TV is fed by Cignal's offerings, and the resort is mostly connected to the outside world via Internet, so you can Instagram, Facebook, BeReal, or tweet photos of your latest vacation paradise almost instantly.
We also visited other AHRC properties such as Hatch Sicogon with 24 beachfront accommodations, in a spot along the San Fernando coastline that is meant to attract kiteboarders; and Balay Kogon, with 26 cozy rooms nestled among lush greenery, as well as direct access to Buaya Beach. We were wowed by exquisite views of the sea as we stood on Kogon's view deck.
Meanwhile, there were a few hits at Huni's all-day dining restaurant such as its baked scallops, kinilaw na tanigue, steamed alimasag (blue crabs), and a glorious coconut roll dessert, which I just had to take back to Manila. But I would like to see a better-edited menu featuring more authentic Ilonggo or Western Visayas dishes.

With tourists now prioritizing authentic regional cuisine and memorable dining options when they travel, how about offering guests a hearty bowl of kansi, with batwan being indigenous to the island; or an unforgettable steaming bowl of pancit molo? Also maybe more authentic bacolod chicken inasal and la paz batchoy (with noodles this time), and, for the vegetarians, a simple but delicious apan-apan or lumpiang ubod, the way it is made in Silay?
And with Roxas City—the country's seafood capital—so near, wouldn't it be amazing to have fresh oysters, alimango (mud crabs) and lobsters on the menu? Or how about some diwal (angel wings clams) for spaghetti vongole, instead of a generic spaghetti with meatballs? That, and just few select Filipino and international dishes give more appetizing options for guests.
It would also be helpful to have consistent Internet connection throughout the property; my room on the second floor had little or close to nil, I had to work on my news stories at the game center cum lounge area on the first floor. And with sustainability as AHRC's ethos, developing a more reliable, environmentally-friendly electricity resource would be full circle for the company, considering the parent firm does have a renewable energy arm. The properties owned by AHRC currently run on diesel-powered generator sets, which account for a sizable chunk of expenses in running the island, I am told.
That said, Sicogon Island is a little gem in the heart of Western Visayas, which allows visitors unlimited sea-to-summit activities. Aside from enjoying beach activities  (swimming, volleyball, frisbee, etc.), guests can hike to Mount Opao, take a nature walk along an eco-trail, which leads to a lagoon for some birdwatching; go on an island tour via pump boat around Sicogon, or to Islas de Gigantes, as well as other nature-based pursuits. Or you can enjoy the beach by your lonesome, as it's never too crowded.
Overall, we had a pleasurable stay, made more memorable by the excellent Ilonggo staff, all eager to learn and interact with guests. Most of them are hired from the island, which makes every guest a willing participant in growing the local economy, and uplifting the lives of its residents. That's even more reason to visit this old-new hot beach destination.
You can travel to Sicogon Island directly via AirSWIFT (www.air-swift.com), or take any carrier flying to Roxas City, travel by van towards Estancia, then ride a pump boat to the island. For reservations,  contact 0917-8270445 or reservations@sicogonresorts.com.
Image credits: Stella Arnaldo