FOTON Motor Philippines (FMP) has taken sustainable mobility in the country to the next stage. As a first in the logistics industry, FMP brought in the country's first-ever all-electric light-duty truck—the Foton Tornado 3.6 EV. Unveiled during the recently concluded Foton's Big Show 2023, the Chinese truck manufacturer's bold move in bringing in the Tornado 3.6 EV is, undoubtedly, a game-changer in the logistics industry. Further, it may change how we look at light-duty trucks in the near future.
Indicative EV designs inside and out
Design-wise, the classic Tornado look is evident for the most part, except for the unique front bumper, grille and projector-type halogen headlamps. Of course, the blue Foton badge up front with "EV" emblems and signal lights are in the lower door panel. The aerodynamic and modern-looking lower side panels also conceal EV motor components. The all-electric truck's gross vehicle weight is 6,000 kg (2,400 kg curb weight) with a 3,600 kg load.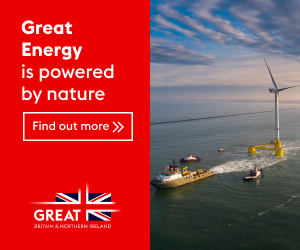 Inside, more EV features are evident. The digital instrument cluster has all the necessary information available to the driver, particularly battery percentage and drive range. The electronic dial shifter we only find in premium passenger vehicles is noteworthy. Other features include power windows, a central lock system, air-con, power steering (adjustable steering wheel), reverse sensor, Anti-lock Braking System with Electronic Brake Distribution, and brake clearance with auto-adjusting, among others.
Same chassis but all-electric
Interestingly, Foton utilized the same ladder frame chassis for retrofitting the components. The controller and converter are up front, the two lithium battery packs are on both sides, and the electric traction motor sits in the middle, connected to a drive shaft with a differential. Those two battery packs have an 81-kWh combined capacity. Delivery-wise, the electric motor generates a peak power of 154 hp and a maximum torque of 300 N-m. Foton claims the top speed is 90 km/. The estimated drive range at full charge is 208 kilometers. Leaf-sprung suspensions are on both the front and rear. Overall dimensions are 5,960 mm long, 1,950 mm wide, and 2,260 mm tall with a 3,360 mm wheelbase.
The all-electric Tornado 3.6 EV (cab and chassis) retails at P3.6 million (an additional P275,000 for a closed van setup). The portable charger is sold separately.
Image credits: Randy S. Peregrino