THE roses have already wilted—and their prices are back to their normal level—but the scent of love still pervades this month of February. But, can erotomania—described as a delusional disorder, a paronia where a person thinks another individual is infatuated with her—be called love? Experts believe the delusional being is always a female but in the Netflix offering, with this narcissistic title You, the obsessive character is a man. He is named Joe, the most common of names. He is a bookstore owner, organically intellectual.
The story, which introduces a series, is not necessarily a positive template by which we can view love. But then again, who says love is always inspiring and constructive? Shall we not learn about this most complex of human conditions by the backdoor, not through rosy lens but via the prisms of disturbing sensations?
Joe then is our teacher of love. He initiates us into the maze of locking on a target, knowing whatever can be learned about that person, and finally finding all the means to observe the prey up close first and personal later.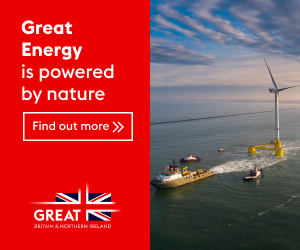 Joe Goldberg is our man; Beck is our woman. Beck has an exotic name, Guinevere. Joe sees her beauty but he also discovers a young woman trying to fit in. Beck moves around a circle of young women who are fun with her but are really insincere about their friendship. Beck writes poetry and is mighty protective of that skill. She believes she is a good poet, notwithstanding her insecurities that are given in any student of literature. Beck sees another man, a model with a good financial pedigree. The man does not love Beck but has sex with her, which leaves the woman unfulfilled. Shall our bookstore manager fulfill that need?
In Joe's apartment lives Paco, a young boy who, at a very young age, is an obsessive reader. Well, in a world where readers are a vanishing breed, a boy in grade school should be short of pathological if he is deeply into books. Paco, however, has the biography of a mother who lives with a cop prone to violating her, and then makes love to her furiously later—not necessarily in that order.
Joe fulfills the desire of Paco both as a boy unloved and seeking a father figure as Joe also satiates the desires of Beck (acceptability, a bit of attention, and a promise of love).
How Joe gets to observe Beck and how he is able to find out the day-to-day business of this young woman, her frailties and imperfections behind such a lovely facade, begs credulity. But we suspend our own doubts about coincidences in time and space because we are excited about the prospects of revealing the other characters that seem to belittle the status of our unlikely hero, Joe Goldberg. For all her beauty, Beck is more pathetic than attractive in many aspects. The male model in Beck's life, who seems to be the epitome of sophisticated manhood, is revealed to be a fraud.
In that awesome book by Neil Gaiman, illustrated by Chris Riddel, one chapter is introduced by this statement: "Why Our Future Depends on Libraries, Reading and Daydreaming." That is almost the platform of Joe Goldberg as he transforms with such originality the basement of the bookstore he manages into a torture chamber. In a site where silence is mythic, we listen to the scream of a man fully revealing his own weakness and lies. This is the place where non-readers are punished and humiliated, and where rivals are hidden if only to win the love of the beloved, beautiful, almost unattainable.
The first season of You premiered in 2018. The season starred Penn Badgley, Elizabeth Lail and Luca Padovan. It is a psychological thriller based on the books by Caroline Kepnes, and developed by Greg Berlanti and Sera Gamble
The second season trails Joe as he finds himself in Los Angeles. Here he falls in love with a local heiress. This season, which was released in 2019, is based on Kepnes' follow-up novel, titled Hidden Bodies.
In January 2020, the third series, followed by the fourth season, the first part of which premiered this February. In this fourth season, Joe is in London. Gone is the bookstore manager; in its place is a man who, according to Joe, is very good at professor-ing. He is an academic and is lecturing on literature about love. His students have grand opinions about love, some triggered by the fact of his nationality. Joe is bent on becoming a different person and is quite succeeding it but an open window reveals to him another woman. She is the wife of a professor and we know where this observation will lead Joe.
For a series that is practically devoid of dialogues and relies mainly on voice-over to indicate the stream of consciousness in Joe's character, You incites us to listen to these beings on screen, an act that enables us to listen as well to our own silent dark selves.
As Joe Goldberg, Penn Badgley is the lead in the series. He starts out as an Everyman who is out to decipher the mysteries in the women in his lives. The way the narrative goes, Joe is not the enigma in the film; the role of mysteries to be solved is allotted to the women. And yet, Joe is the real puzzle and Badgley makes the assembling of parts to form an understandable whole an enjoyable process. Violence in the hands or mallet of Badgley's Joe is a sympathetic act we are ashamed to admit but nevertheless the most logical point in a man's adventure.
This American TV series is produced by Berlanti Productions, Alloy Entertainment, and A+E Studios in association with Warner Horizon Television, and streams on Netflix.