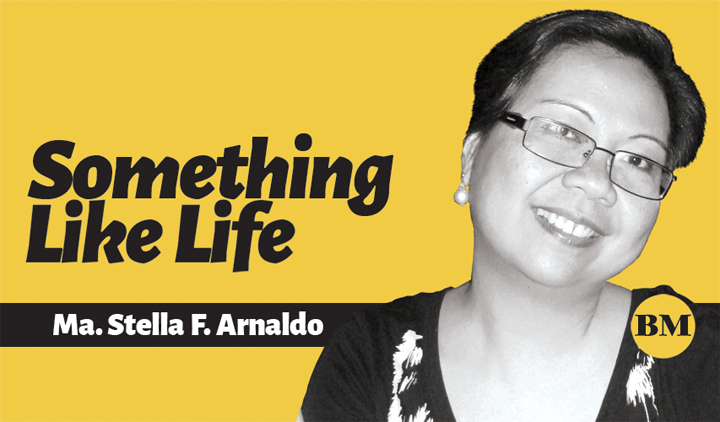 I FINALLY finished watching This is Us, that phenomenal soap opera/drama anthology that features the American middle class Pearson family, and how parents Jack and Rebecca (played by Milo Ventimiglia and Mandy Moore) raise their multi-racial children—twins Kevin (Justin Hartley) and Kate (Chrissy Metz) and adopted son, Randall (Sterling K. Brown)—all three of whom share the same birthday.
Aside from tackling the difficult relationships all of us have or have had—from family dynamics, sibling rivalries, friendships, marriage/divorce, and the like—the series, which began in 2016, captured the imagination of TV audiences because of the clever way each episode crosses over from the present lives of the siblings to their past, as remembered by each character. The flashbacks juxtapose similar, relevant situations experienced by either one of the family members that are peculiar to his or her present life, or how each one may have learned from his or her own childhood challenges and blunders.
Each episode is exceptionally written, making the crossovers from present to past and back again quite seamless. Instead of being jarring instances, the flashbacks often provide the push forward for many of the characters' present selves. As author BJ Neblett said in his short story, George: "We are the sum total of our experiences. Those experiences—be they positive or negative—make us the person that we are, at any given point in our lives."
Kevin is an actor who has starred in just one successful comedy series, The Manny, and falls in love with women as quickly as he beds them. Kate is still battling with food issues, but is now married and has kids. And Randall, married to his college sweetheart with whom he has two kids and an adopted child, is now a councilman but suffers from anxiety and mental health issues, traceable perhaps to the fact that he is Black and grew up in a white family.
(I began watching the series at the beginning of the pandemic in 2020 through a Hulu subscription. But each episode was an emotional rollercoaster, I had to stop, afraid this would lower my immunity system, as I also dealt with pandemic isolation woes, and make me more susceptible to Covid.)
In the last few seasons of the series, we finally see my favorite character Kevin, the eldest of the siblings, developing into a more responsible individual who is able to focus on the things most important to him—on his children and the one woman who has had his heart since childhood, and on a charitable foundation. He has built the house his father Jack had dreamt for his family, and taken in his mother Rebecca now suffering from Alzheimer's. In the beginning until the middle seasons, this was not so apparent, because Jack has always been a mess—getting into scrapes, usually at odds with the smart Randall, not ever knowing how his film career would pan out, even as his other siblings had finally gotten their own lives together.
It was easy to relate to this character because Kevin reflected the unfocused life of my own brother, who flitted from one job to another not really knowing what to do. But after he was forced to live in the province—and independently of my parents—he finally came around and got his life on track. He buckled down to work, and provided for his spouse and children.  For some families, the paths to be taken by their children are already laid out, even before they pop out of their mom's belly. For others, it is a struggle to find what it is we are good at, or good for. But when we do find the way and become the best persons we are meant to be, it is joyful and palpable to many. As they say, all in God's perfect timing.
***
SPEAKING of timing, or the lack of it, government has finally decided to import red onions in a bid to bring down prices, which shot up to as high as P600 to P700 a kilo in December. So the question of our kababayan is: Why only now? Netizens had alerted the government to the problem as early as November, when the price surged to P300 a kilo. Prior to that, the alarm had already been sounded on a white onion shortage.
But instead of doing something about it, the government bided its time. There was even one lawmaker who doubted there was a red onion shortage because in his province, there was a surplus daw. Hooray for that! But did the Department of Agriculture (DA)—which has a marketing group precisely to help farmers sell their produce—move those surplus onions to other locations, where the prices were high? No.
Prior to the onion problem, shortfalls of refined white sugar had been reported as well, causing its price to rise above P100 a kilo. While officials at the DA and the Sugar Regulatory Administration decided to import 300,000 metric tons of sugar last August, this was foiled by a powerful group of sugarcane planters who lobbied Malacañang to drop the idea. At the same time, the ensuing controversy caused the resignation of several of these officials. (Their names were recently cleared after an investigation conducted by the Executive Secretary's office.)
Eventually, Malacañang did decide to allow sugar imports, but on a piecemeal basis—first 150,000 MT, then 65,000 MT—which did very little to temper the rise in the commodity's prices. In both cases, were some unscrupulous business cronies allowed to make hay during the Christmas season to the detriment of the public? Just asking.
The long term goal of government should be the adequate supply of agriculture commodities to ensure all families have affordable meals on their dining tables all the time. Imports are a stop-gap measure to keep food prices stable. It should only be resorted to when there is a shortfall and prices surge beyond the public's reach. Right now, onion farmers have already expressed fears that the imports announced by DA will drive their prices down, just as when they are about to harvest their produce. Yet again, another example of perfect timing by the government. I guess, this is us.