MY guest today will educate us on what Toyota Motor Philippines' (TMP) Mobility platform is all about. As the founding head of TMP's newly-minted project, Cristina "Tini" Arevalo is perfect for the lecture, navigating for us the road map to Mobility's thrust towards a new era in motorization. Here:
"IT'S 2023! Are you up for a change?
"New Year. New mindset. New way of doing things.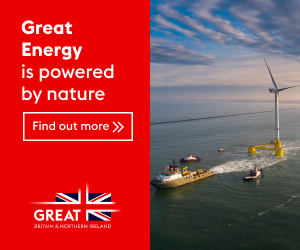 "A lot has been said about the horrendous traffic in Metro Manila. Some blame it on too many cars on the road. However, car owners say the lack of efficient and comfortable mass transport system forces people to rely on their own means to be mobile.
"Every day, we face many challenges in moving people and goods. The pain-points could not be single-handedly solved by government. Easing mobility in the country requires the combined effort of both the private and public sectors, for the way out of our daily grind will not be limited to just the improvement in road infrastructures and land transportation networks. We need to employ smarter ways of movement.
"Toyota, the largest player in the Philippine auto industry, puts its foot forward to contribute to the government's direction to improve land transportation in the country, by establishing a new company: Toyota Mobility Solutions Philippines, Inc. (TMSPH).
"Back in 2020, while everyone was busy coping, struggling to survive the impact of the COVID-19 pandemic, Toyota started laying the groundwork. Silently but surely, it prepared modular systems and applications which we can later integrate into a larger, multi-modal transport scheme.
"Today, TMSPH offers a range of technology-driven solutions that can help address day-to-day mobility challenges, and bring forth a new lifestyle of convenience in business, eventually advancing the future of mobility in the Philippines.
"In a nutshell, TMP provides the hardware, while Toyota Mobility Solutions Philippines provides the software.
"TMSPH is a one-stop mobility solutions provider, championing vehicle usership platforms, beneficial for both individuals and companies requiring short or long-term use of vehicles, but want to be asset-light, and hassle-free of vehicle ownership.
"Asset use maximization underscores TMSPH's digitalization projects, promoting resource efficiency, higher productivity, and improved business profitability.
"If you own a business or if your Company is looking for better and efficient ways to move employees or goods, push for improved employee motivation, or simply rationalize your vehicle assets, then TMSPH may be your able partner to help address your needs.
"Explore the benefits of TMSPH's range of services through 1) Car Share/Rental (for individual and/or company use); 2) Booking app for employee shuttles or land transport networks; 3) Full-service vehicle operating lease (Kinto One Business); 4) Fleet Connected Service; 5) Fleet Management Service; and, 6) Logistics Matching Service.
"Step out of your comfort zone and use technologies that create opportunities to get the jobs done faster and better. Think of it this way: Happy employees make happy customers. Happy customers make better business.
"You can find us at https://www.toyota-mobilitysolutions.ph or contact us at fleetsales@toyota-mobilitysolutions.ph or +639275236992."
What are you waiting for?
PEE STOP Happy birthday (January 14) to San Miguel Corp. humble and affable chieftain Ramon S. Ang, the main architect of BMW's bristling renaissance in the Philippines. Cheers!