A DEAR friend once said that magic and love have a great deal in common. Both put a smile on your face, both awaken your sense of wonder, delighting the heart and enriching the soul.
Actor, magician and restaurant owner Ivan Rivera believes that all magic is about transformation. "The subtle message about us magicians is that although we seem to be in charge of suspending your belief in our tricks, the real message that we are trying to send—well, at least for me—is that as a performance magician, I am trying to tell you that you are the magician in your own life, you are the agent of transformation, a tool of your own transformation."
Rivera's father was a magician all his life, and it was through the old man that his son learned his first few tricks. "I started young. I was in awe of my father, of what he was able to do as a magician. I'd observed how he amused people, how the eyes of the kids would light up, how he brought so much happiness to special occasions where he performed. Every time I watched my father onstage, I would silently wish to be like him."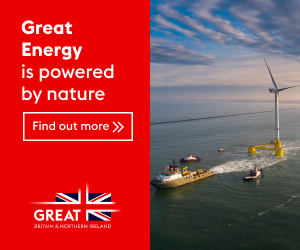 The universe made sure that this silent wish of Rivera's would one day manifest when as a teenager, he performed his first magic show for a Cartoon Network birthday bash, and it was the beginning of a love affair with magic that continues to evolve through the years.
"I have been performing for 18 years now, and magic has brought me to places I've never been to. I am also happy to share that my shows have even gone beyond pure entertainment. I also perform in benefit shows and for charity," he volunteered.
Rivera, who is a vegetarian, just flew back from Bicol where he did a show for the benefit of the Feed Hungry Minds Green Warriors, an organization composed of Bicolano mothers who took to farming and planting vegetables in every available space they had during the onslaught of the pandemic. Rivera has also put up a restaurant in Marikina with partners Justin Capulong, Shaira Opsimar, Paul Ramos, actor-producer Toni Co and writer-director CJ Barinaga, calling it Patuhog ni Ivan, which serves mostly grilled items.
In magic, mystery, manipulation and mind strategies are always involved. And Rivera is aware that he needs to elevate his brand of magic regularly. "As times change, I also continue to grow and evolve as a performance magician, creating new effects and introducing new acts. It's a never-ending learning process, because that's what magic is supposed to be—never stagnant, never predictable, never conforming, always evolving." It helps that Rivera's performance explorations include his being an actor. "Acting allows me to spread my wings and get into the core of the characters I portray. And I am enjoying my being an actor tremendously." Rivera is in the main cast of independently produced films, like Memories of Forgetting and Finding Daddy Blake.
"In the future, I hope to work alongside my favorite local actors, Mon Confiado and John Arcilla, and it will also be a privilege to work with filmmakers like Erik Matti, Roman Perez Jr., and Richard Somes," he shared.
Rivera turns bashful when the conversation shifts to his romantic life. "Still making sure about those feelings, although let's say I am inspired these days. In both magic and in love, there are no impossibilities."
On December 3, Rivera will have a special magic show at the PETA Theater in Quezon City billed as It's Not Real, It's Magic, to celebrate his 18th year as a performance magician. "It will be my love story with magic. Hopefully, if I show you my magic, you will choose to believe again in the many magical powers you have in your own life."
Perhaps what my dear friend said about love and magic is true. For indeed, love is the closest thing we have to magic.