JULY 1, 2022, marks the one year anniversary of student athletes being allowed to make money off their name, image and likeness, or NIL.
Mark Koesterer, founder of The Players NIL, father of four former US NCAA Division 1 student athletes, and a former student athlete himself founded the company in July. In an episode of my sports podcast "Sports For All" two weeks ago, Koesterer said that he wanted to holistically educate student athletes on taking advantage of the opportunities that can be derived from their NIL.
When I meant holistic education, it's not just the enormous earnings and revenue generating potential of NIL, but also other aspects which make up their five pillars curriculum.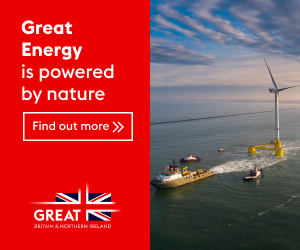 What are these five pillars which are the cornerstones of The Players NIL? Personal Brand Development, Influencer Brand Relations, Legal, Tax and Compliance, Philanthropy and Community Service and Financial Literacy.
These student athletes are young and most of them are inexperienced with most, if not all of the aforementioned and they will need guidance, advice and mentorship to make sure they do it the right way and based on values.
The awareness of these young men and women and their parents became different once it was explained to them the possibilities and potential of NIL. Some of these kids come from financially challenged families and the money they can make, if they manage their NIL the right way, could be life changing for them.
Schools, colleges and universities have offered to take in the five pillars and customize it to make it their own. These learning institutions should perhaps consider making NIL an elective in say, a sports marketing curriculum or perhaps make it a core subject due to its complexity.
According to ESPN.com's Jay Bilas, there've been a number of positives since last year. "Athletes, from star players in high-revenue sports to walk-ons to charismatic athletes in lesser-viewed sports, have found the NIL space to be quite lucrative. While there is no way to have NIL opportunities evenly apportioned among all athletes and all sports, it is clear that there have been far more athletes taking advantage of NIL than predicted by its early critics," he said.
Bilas added: "Early returns indicate such concerns were without merit. Paige Bueckers, the UConn star basketball player, has NIL deals with companies as varied as Gatorade and StockX. Olivia Dunne, an LSU gymnast with over 6 million social media followers, was reported to have earned over $1 million representing a clothing company. Women have thrived in the NIL space, not only earning money, but gaining a platform to advance gender equity in college sports and beyond.
"With NIL, such questions have largely gone away, and that is a major positive. Nobody cares anymore, nor should they. It is not their business, and it never was.
"With NIL, players now have the option to continue their education and earn money, and many have chosen to do so. The full numbers are unclear at this stage, but the examples are many.
"NIL helps level that very uneven playing field. College sports has never had parity or competitive balance in any real way, and likely never will. The very idea that the only thing that leads to competitive balance is athletes remaining unpaid was, and is, absurd.
One of the clear positives of NIL is the financial literacy for athletes that comes with the business of college sports."
The positives far outweigh the negatives. Student athletes should've been allowed to make money off their NIL a long time ago.
The Players NIL educates and teaches the aforementioned positives and more from a values based perspective.