I first came to know about the term "diversity and inclusion," or "D&I," as a member of the American Society of Association Executives (ASAE). In August 2011, its board of directors approved a 3-year D&I strategic plan anchored on the principle that a diverse and inclusive organization is one that can attribute high performance to composition, culture and infrastructure for collaboration.
There are several phrases, acronyms and words associated with D&I, such as DEI (diversity, equity and inclusion), DIB (diversity, inclusion and belonging) and DEB (diversity, equity and belonging). Probably the most commonly used in the association community is DEI.
Diversity acknowledges the ways which people differ, such as in race, culture, nationality, gender, physical abilities/disabilities, age, education and ways of thinking. Equity recognizes that each person has different circumstances and allocates resources and opportunities needed to reach an equal outcome. Inclusion is the act of establishing behavior, philosophies, policies, practices and procedures that ensure equitable access to opportunities and resources that support individuals in contributing to an organization's success.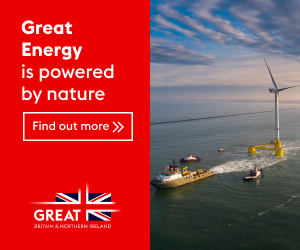 To understand DEI better in the association context, we at the PCAAE invited Washington, D.C.-based Sharon Newport, organizational consultant, facilitator and executive coach, for a webinar on "DEI for Associations: An Introduction." Below are key principles and practices on I've picked up from her presentation:
1. Ownership and leadership. Your board owns and creates the DEI mission, vision and strategy and this can be done through informed conversations, education, data, impact potential and bravery. The CEO may need to guide the board on their journey and education, as well as to provide support for the organization's evolution.
2. Organizational culture and implementation. DEI is woven into everything—from mission, vision, strategy, to operational plan, policies, practices and programs. DEI committees or task forces support implementation and there is a return on investment across all areas.
3. Membership involvement. DEI should be undertaken with member involvement as a community of a whole, the guiding principle of which is "don't build for us without us."
4. "Allyship." There is also room for promoting "allyship," the goal of which is to create a culture in which a marginalized group feels valued, supported and heard.
So how do you start DEI in your own organization? Here's what Sharon suggests:
Note with curiosity what's happening in your association in terms of DEI;
Expand your relationships, network and influences, including your board and staff;
Take responsibility for your own education and become conversant on it;
Create a focus group to share the journey; and,
• Learn your dominant identities and transfer your privilege to marginalized groups.
In its 2020 report, "Diversity Wins: How Inclusion Matters," McKinsey & Company cites that the business case for DEI, despite the pandemic, is stronger than ever. Findings show that organizations which invested in and committed to, DEI initiatives stand to gain, not only social benefits, but also robust financial outcomes. The bottom line is that DEI is good for all the organization's stakeholders, as well as good for the bottom line.
Octavio Peralta is currently the executive director of the Global Compact Network Philippines and founder and volunteer CEO of the Philippine Council of Associations and Association Executives, the "association of associations." E-mail: bobby@pcaae.org.