IT was in April of 2015 when Ai-Ai de las Alas took a leap of faith and crossed over to GMA after reigning for many years as the prized resident comedy star of ABS-CBN.
"I have never regretted making that big move," she assured us recently, adding, "I was completely sure, having thought about it for some time. It was not a hush-hush or impulsive decision. I prayed about it, talked to a few trusted people about my plans, and, most importantly, I listened to my heart, to what my inner voice was telling me."
It has been seven years since then and Ai-Ai has never been happier.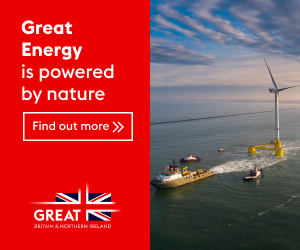 "You know when people trust you, respect you, understand you, and work with you in order to achieve the goals you set. GMA believed in me and continues to treat me very well and offers me jobs that make me happy and fulfilled, both as an artist and as a person."
Take, for instance, her new TV series, Raising Mamay, where Ai-Ai plays the role of a mother afflicted with regressive behavioral disorder after an unfortunate head injury. "I believe this is the most challenging role that has been entrusted to me. It required research so I can be believable, and it is physically, mentally and emotionally draining," she explained.
Ai-Ai was supposed to stay put in the US indefinitely to process her immigration and residence papers but the offer was too tempting and the role was too beautiful to let go, so she flew back and started locked-in work for the new series.
Perhaps Ai-Ai was not aware that she was doing method acting while on the set. Her director Don Michael Perez shared that the actress was in character even during breaks. "She'd talk to us the way her character Letty would talk, and my production team was so impressed with the focus and cooperation she gave to this project considering that we were locked-in for almost two months. Ai-Ai is a real trouper." Costarring with Ai-Ai are Shayne Sava, who plays her daughter, and Abdul Rahman.
Seven might be a lucky number for De Las Alas, but she says she believes in kindness, sincerity and goodness more. "I am not saying that I am not superstitious, or I do not believe in luck, because I also do. It's just that the universe is fair and rewards us with whatever we send out to it."
Ai-Ai is 57 years old this year, it is her seventh year as a Kapuso, there are seven colors of the rainbow, seven deadly sins, seven notes on a musical scale, and seven is the only number we can count in our hands that cannot be divided or multiplied within the group.
"I am just thankful that I am happy with the decisions I have made in my life for the past seven years," she enthused. "I hope that I continue to be lucky and be blessed in the next seven years."