WE Catholics are grateful and indeed lucky that we are able to observe Holy Week activities in our churches this year. Safety protocols are still to be observed, of course, but there is some semblance to life before the pandemic. I am hoping that everyone will take the opportunity to participate in the church celebrations, to pray in earnest, and to cherish the company of one another.
People who gather will have to observe the minimum health requirements prescribed by the Inter-Agency Task Force (IATF) under Alert Level 1: wearing of masks, checking of body temperature, physical distancing, and regular disinfection. Spaces should not be filled at full capacity, and proof of full vaccination may be required.
Some churches like the Manila Cathedral are installing LED screens and sound systems outside the church so that those who cannot be accommodated inside can still participate in the masses and activities. Communion may also be given to those who will be staying outside. Other churches are going to livestream their activities and masses via their Facebook pages.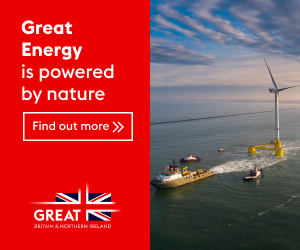 The faithful are being encouraged to remember the passion of Jesus Christ this week, and also to reflect on the upcoming national elections. May we all be reminded that the future of our children is on the line, and so we must vote wisely for the benefit of all Filipinos.
This holy week, it is important to pray not just for ourselves and our loved ones, but also for our nation and fellow Filipinos. May we be guided and blessed as we all rise up from the challenges of the pandemic, and the other struggles we have experienced and continue to overcome as a nation. We must not forget to pray for the war victims in Ukraine—may peace reign in Ukraine and in the world, and may God touch the hearts of our leaders.
****
AT the Manila Cathedral, Manila Archbishop Jose F. Cardinal Advincula will lead the faithful in the Holy Week activities. On April 14, Holy Thursday, he will preside at the Chrism Mass at 7:00 a.m. Only lay representatives of the parishes with tickets can enter the church; others will have to stay outside. At 5:00 p.m., Good Friday, the Cardinal will hold the Mass to commemorate the Last Supper of Christ with his disciples.
On Good Friday, there will be a Station of the Cross at 9:00 a.m. and the Mass for the Commemoration of the Lord's Passion will be at 3:00 p.m. The Easter Vigil Mass will be at 8:00 p.m. on April 16. And on Easter Sunday, the Masses will be at 8:00 and 10:00 a.m. and again at 6:00 p.m.