It has been more than two decades since Boogie Bugayong's last acting stint on Philippine TV and he is so happy to be back.
Bugayong is part of the cast of First Lady, the top-rating GMA prime-time series, and those of us who saw him on our screens agree that it does not seem that he has been absent for that long amount of time. "I am just so thankful for this breakthrough role that GMA entrusted me. I've been praying for this, and I am glad to have received this answered prayer."
He plays a personal security officer assigned by the Presidential Security Group to look after the family of the First Lady (played so wonderfully by Sanya Lopez). "Sandy Andolong plays the mother of the First Lady and there will be sparks, some friction and a lot of romantic tension between my character and that of Sandy's."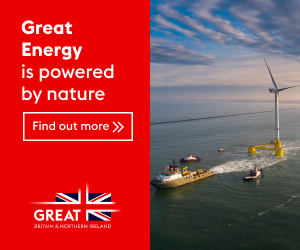 He added, "I missed acting in front of the camera. I missed exchanging banter with my coactors. It's been so long and if my memory serves me right, my last outing on Philippine TV was opposite Snooky [Serna] in a drama anthology, or what we called telesines in the 1990s."
Acting has always been in Bugayong's colorful life. He was introduced to theater early in his young life. "I enrolled in an acting workshop with PETA during my teens, and I was also mentored by the late Dr. Felicidad Mendoza of the Kudyapi comedia-teatro company where I got the chance to play Prince Charming in Cinderella, and I also was chosen to play Jesus Christ in another production." Among the memorable productions Bugayong was part of were roles in Repertory Philippines's A Midsummer Night's Dream and the rock musical Jesus Christ Superstar. He said he has also worked with the late great Fr. James Reuter.
Then modeling beckoned and Bugayong was a fixture in so many fashion shows and TV commercials. "Modeling opened big doors and introduced me to a different world altogether. I was able to walk the runway for both local and international designers, and I got the chance to fly overseas to do fashion shows. I also spent a few years as a cabin crew for Philippine Airlines."
During his prime, Bugayong appeared in many TVCs. "I bagged the lead for the TVC of Beer na Beer, opposite Joyce Jimenez, and as 'Tonio' for Philippine Airlines/ Duty Free. I'm not sure if many still recall those wonderfully produced ads during the 1990s."
We learned that Bugayong was an official escort during the Philippine staging of Miss Universe in 1994 and it was there where he was first approached and offered to be part of the ABS-CBN Talent Center.
"In all humility, I politely turned down the offer because I felt, at that time, that I still wanted to pursue both modeling and theater, and do more commercials." But life has its unique way of making inevitable cycles unfold, and Bugayong found himself again being offered a slot in ABS-CBN's first batch of Star Circle. "During my modeling heydays, I was convinced to join the 1996 Mr. World Philippines pageant which was coproduced and presented by the network. Right after the pageant where I made the Top Five and won a handful of special awards, I was again offered and this time I said yes."
In one of his working travels overseas, he fell in love with both Tokyo and a Japanese national, married her and decided to live there for many years. "I tried different jobs but performing was always in my heart and mind, so one day I decided to audition for NHK's production of Aida, and luckily I made the cut which started my love affair with the Japanese stage." His exposure in many such productions paved the way for him to be cast in Japanese TV drama programs and documentaries for the NHK channel. "I also starred in quite a number of commercials in Japan for brands, like Suntory, McDonald's and Meiji," he added.
When Bugayong's marriage unfortunately ended, he decided to leave Japan and try out a new life in Thailand. "I decided to move to Thailand where I was offered to manage a chain of successful high-end restaurants. I focused on my new career in the food and beverage industry and got the chance to be the general manager of a Michelin-starred restaurant until the pandemic happened. The closure of the establishments I was working in for forced me to finally come back to Manila."
During the many lockdowns, he never forgot to exercise. "Those times when I didn't have any access to gym equipment, I did a lot of basic yoga. I also did push-ups, and abs and core strengthening exercises. I'd usually have a bowl of oatmeal with milk, banana and peanut butter as a snack to give me the benefits of fiber, and also to detoxify."
At home, Bugayong scoped the local showbiz scene once and the stars finally aligned when his new manager, who kept in touch with him all the years that he was overseas, was able to get him a role in First Lady. "I am fortunate with this comeback show on GMA. The actors, the people in production are all pleasant and easy to work with. During our lock-in work, I was always made to feel like I was part of an extended family which was really something that made work much easier and something that I am truly grateful for."
Boogie Bugayong has taken the first big step for a new chapter in his career. He is a good example that the universe gives us all the chances that we need for the major comebacks we need in our lives. n