The late Dolphy's brand of comedy remains unmatched up to this day and his actor-sons Eric, Jeffrey and Vandolph Quizon continue to make their daddy proud, acknowledging upfront that none of them can ever come close to the flair the late Comedy King had in acting and his brilliance in making people laugh.
"There is no comparison at all," asserted Eric, who has won his share of acting awards and directorial projects for film and television in his more than 30 years in the entertainment business.
Now in his mid 50s, Eric shuttles between acting and directing. Once based overseas, Eric has decided to make Manila his home base once more, especially after the Hong Kong riots and given the current pandemic. If he finds time, he flies to the US where his mom Pamela Ponti resides.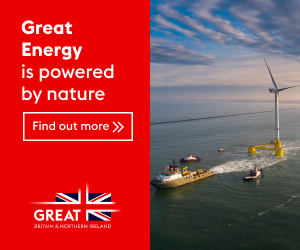 There is a new comedy show, called Quizon CT, on the free TV channel Net25 where Eric and his two brothers Jeffrey and Vandolph share the spotlight. "CT stands for Comedy Theater. We pitched this concept a while ago to many possible producers, and Net25 was the most interested, so when we got the green light, we buckled down to work right away," he told us, adding that he also shares directing duties with his brother Jeffrey.
"Epi [Jeffrey's nickname] has also taken interest in directing, and he started with short films. So I felt this new show can also be a good platform for him to hone his directing skills," Eric added.
He shared that there is a segment in the show called "Dolphy's Classics," where selected sketches from his dad's former shows and movies are reenacted by the cast. "It is also our small way of paying tribute to the legacy and the brand of humor that our daddy left behind."
Quizon CT is almost a family show. Aside from the three brothers, the cast also includes Vandolph's wife Jenny, who used to be a member of an all-female dance group. They have been married for almost 14 years now.
Comedians Gene Padilla, Bearwin Meily, Garry Lim, Martin Escudero and Miss Universe Philippines runner up Billie Hakenson make up the crazy cast of this Sunday evening comedy show.
In the coming episodes, it will be interesting to see Eric's other brother Ronnie and Eric's nephew Miguel in the cast. Miguel is the son of Ronnie and actress Eula Valdez who has shown promise in the few movies he did, among them Giancarlo Abrahan's CinemaOne Original's Best Film Paki (Please Care) and the Cinemalaya movie Ani (The Harvest). Both Ronnie and Miguel were also cast in Jeffrey's short film Bukal.
"This new comedy show is a dream come true for our family," shared Eric, adding, "Every project that we do, there's always a part dedicated to our daddy. This one is especially for the love of daddy."